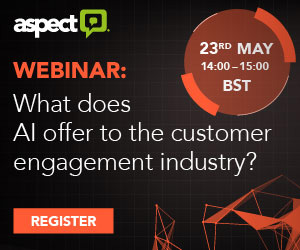 About the Event
This is an interactive, panel based webinar exploring the world of AI. Not just the different meanings it could have, but also, and probably much more importantly, how it will become integrated into our every day operational lives, as both workers and customers. Will the technology sit alongside your current work practices, will it become integrated or even offered as a function as standard as all our operational tools continue to develop in the capabilities and flexibility?
This Webinar will be used to explore the current challenge of utilising technology to improve the experience of our customers, the work lives of our colleagues while watching the bottom line of our company.
How do you use automation in a customer engagement centre?
What are the differences and how would they help?
With the reduction of simple tasks, what will the impact to your culture and operating model
How do you use this technology to enhance your college experience rather than impact it?
What is next for our business sector?
Date and Time
Starting:
Thursday 23rd May 2019