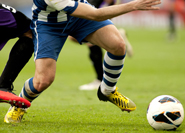 This month we bring you news from Genesys, LiveOps and The National Outsourcing Association.
Genesys positioned in 2015 Magic Quadrant
Genesys has been positioned as a market leader in the "Magic Quadrant for Contact Center Infrastructure, Worldwide" report by Gartner, Inc.
This is the seventh consecutive year Genesys has been named a leader for contact centre infrastructure. Gartner also positioned them the furthest for "completeness of vision" for the seventh consecutive year.
"We're setting a new standard for omni-channel customer engagement and educating the market on the need for a comprehensive and customer-centric system of engagement as a key ingredient to a world-class customer experience strategy," said Paul Segre, President and Chief Executive Officer of Genesys. "We are proud and excited to be recognised by Gartner as a market leader in its Magic Quadrant report."
---
Video game provider selects LiveOps for global contact centres
A top video game provider has selected LiveOps to better enable its global customer service operation.
The company delivers games, content and online services for internet-connected consoles, personal computers, mobile phones and tablets, and interacts with customers across multiple channels.
With customers demanding interaction via live chat, email, SMS and phone, the company needed a new solution.
"The flexibility and multichannel capabilities of the LiveOps platform are key ingredients for brands in need of modern customer service communication tools," said Vasili Triant, CEO of LiveOps. "Brands must focus on their core business and constantly improve products or services. Working with LiveOps makes it possible for brands to adopt a leading cloud solution to improve the customer experience and significantly improve business agility."
---
Chris Day elected as new Chair of the NOA
Chris Day, Head of Outsource Management at The Phoenix Group, has been chosen as the new Chair of the National Outsourcing Association (NOA).
A member of the NOA Council, he was elected by other Council members to fill the position. The NOA has also announced its Management Council, which comprises Chris himself, Tom Quigley (Capita), Paul O'Hare (Kemp Little) and Martyn Hart (Founder and Director of the NOA).
"I am delighted to be working alongside Chris Day," said Kerry Hallard, CEO of the NOA. "His assistance as Chair should prove invaluable in the NOA's aims to improve and professionalise the outsourcing industry."
---
---