Here is the latest round-up of award winners, contract wins and contact centre staff generally doing nice things for charity.
Included this month are LV=, Bellcom, Salesforce, ASC, Virgin Media Business, 2 Touch, AmicusHorizon, Toucan Telemarketing and NICE.
LV= wins two awards at the Institute of Customer Service awards
Two LV= staff have won awards for their outstanding customer service. Isaac Caruana has been named East of England Customer Champion 2011 and Helen Crosbie is the South West England Customer Champion 2011.
Helen works at LV='s head office in Bournemouth where she handles home insurance claims and has consistently gone the extra mile for customers to help get claims resolved quickly. Isaac works at LV='s Ipswich office where he handles car insurance claims. He was nominated for the award by his team leader Catherine Hill because he is a valuable team member who is always willing to help his colleagues with their work and give advice and support as needed.
The Customer Champion competition is run by the Institute of Customer Service to find customer-facing employees who deserve special praise for the service they deliver. It is designed to recognise and reward employees who provide outstanding customer service.
Peter Horton, Operations Director for LV='s general insurance business, said: "We strive to deliver an excellent service to all our customers at LV= and it is great to see people being recognised for their efforts in this way. I am delighted that we have two winners in the competition this year and I congratulate both Helen and Isaac."
---
Bellcom Worldwide is the Happiest Healthiest Workplace 2011
Bellcom Worldwide has been crowned winner of the 2011 Happiest Healthiest Workplace at the Glasgow Business Awards.
The Happiest Healthiest Workplace category is based on business ethos and culture and the ways in which organisations can maintain high levels of job satisfaction, motivation, as well as encouraging their employees to lead a healthy lifestyle. This award symbolises the Bellcom Worldwide philosophy of being a people-orientated company where respect amongst employees and rewards for success are a strong part of the company's culture.
---
NICE placed in Magic Quadrant for Contact Center Workforce Optimization
NICE has been positioned by Gartner, Inc. in the Leaders Quadrant of the October 2011 "Magic Quadrant for Contact Center Workforce Optimization" (WFO) report, as based on completeness of vision and ability to execute.
"Being placed in a leadership position and being recognized for our vision and ability to execute is particularly significant. We believe it reflects NICE's understanding and ability to deliver superior solutions to address our customers' ever-changing needs," said Benny Einhorn, Chief Marketing Officer at NICE. "We also believe this is a testament to the unique value we bring to organizations for enhancing the customer experience and increasing revenues through the many customer interaction channels, including contact center, web, social media, mobile, and branches."
---
Formula One Abu Dhabi Grand Prix chooses ASC for communications recording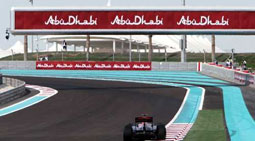 ASC will implement its VoIP recording solution EVOip together with its Partner INSIYABI, at the contact centre for the Grand Prix of Abu Dhabi.
The system will be integrated in the existing IT infrastructure at the contact centre for the YAS Marina Circuit, one of the most technologically advanced courses in the world. Located on a small island in the Persian Gulf facing Abu Dhabi, the circuit was inaugurated in 2009 with the final race of the Formula One World Championship.
---
Virgin Media Business joins forces with DVLA
The Driver and Vehicle Licensing Agency (DVLA) has selected Virgin Media Business to provide its business phone lines, supported by a hosted call management system. The deal, worth £6.7 million over three years, was awarded to Virgin Media Business following a competitive bid process.
The solution will handle around 20 million calls a year, as DVLA staff support drivers across the country with queries on matters ranging from driving licences to car tax and registration.
The new call management platform, hosted on the Virgin Media Business network, will route all of the DVLA's incoming calls made to its non-geographic numbers beginning with '08' and '03', allowing it to control and manage call routing plans in real time. This means that if a new call-handling requirement is needed, it can be added quickly and easily, without delay. It also allows the DVLA to monitor how well calls are being handled.
---
Toucan Telemarketing are celebrating ten years in business
The key to their success? It's people!
Managing Director, Paula Bates, tells us more:
"We are of course a results-focused business, but we are well aware that without the right people, we cannot produce the right results", she explains. Paula continues, "We have such a diverse team of telemarketing experts, who are business-to-business gurus, that we can hold our head up high and guarantee our clients appointments. This is a big claim to be able to make in today's business environment!"
---
AmicusHorizon scoop double award
South East housing association AmicusHorizon beat off strong competition from Virgin Holidays and Capital One among others to win the 2011 European Small Contact Centre of the year award.
The award winning Response customer service team answer over 30,000 calls a month, 24 hours a day, 7 days a week. They're the first port of call for residents in 28,000 homes and for seven other housing associations they service. They answer over 86% of calls right first time, giving callers a reliable, efficient and friendly service.
The judges noted the Response contact centre at AmicusHorizon was "a great example of the effective force that can be realised when good processes, a highly motivated, energetic team and a sense of purpose and customer focus combine."
John Barr, Director of Customer Experience, said: "We're overjoyed and grateful to win this award. We change lives and make a positive difference to customers' lives every day. I'm extremely proud of every single member of our team who constantly amaze me with their dedication and positive attitude".
In the same week, AmicusHorizon's contact centre Response also achieved Customer Service Excellence (CSE) accreditation. This new government standard builds on the legacy of the Charter Mark.
---
Sweet taste of success for Macmillan Cancer Support as staff raise over £6,000
Staff at Sunderland-based contact centre and marketing fulfilment company, 2Touch have raised £1,680 for Macmillan Cancer Support following a cake sale, which formed part of the annual Macmillan Coffee Morning.
This year alone, the staff have raised over £6,000 for the charity, thanks to a range of raffles, dress-down days and kind-hearted donations for the charity.
Lynn Kane, facilities office services manager at 2Touch said: "I have worked very closely with Sarah Goldie, fundraising manager for Macmillan Cancer Support throughout Wearside to develop a strong relationship between 2Touch and the charity.  As a patient myself, I have seen at first hand the wonderful support they provide and I will do everything I can to help support them with their ongoing work.  I was staggered by the amount of money we have raised from the sale. I would like to extend my thanks to all my colleagues who donated money and to those who baked mouth-watering cakes for the occasion."
---
Salesforce.com receives CRM Honour at 2011 Software Satisfaction Awards
Salesforce.com has won a top award at this year's Software Satisfaction Awards. Based on end-user votes, salesforce.com was recognised as the winner in the Enterprise CRM and Customer Management category.
The Software Satisfaction Awards aim to recognise and reward excellence in the business software industry, while acting as a guide for businesses making the decision to purchase new applications. This year saw a record 10,000 end users complete the survey to highlight how IT has transformed their business.
Published On: 9th Nov 2011 - Last modified: 22nd Mar 2017
Read more about - Archived Content
---