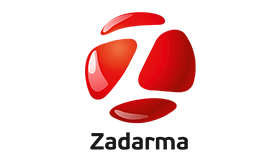 The Zadarma Project provides small and medium size firms with VoIP services that significantly lower their phone costs and help them expand their business overseas.
Contact Name: Zadarma Customer Support
Tel No: +44 203 769-18-80
Contact Email: manage@zadarma.com
Profile:
The Zadarma Project has been providing advanced telecommunications solutions to small and medium size businesses for over 11 years, bringing its user base to well over 1,000,000 clients.
Zadarma offers its users to take advantage of the free and easy to set up cloud PBX. This sophisticated business phone system seamlessly integrates with leading business CRMs to maximize productivity. The PBX facilitates major improvements in engineering, sales and other team collaborations, for example, though call handling scenarios.
The Zadarma business phone system supports Interactive Voice Response (IVR), Conditional and Unconditional Call Forwarding and many other state-of-the-art telecom features. The common denominator between all these options is that they enable firms to quickly respond to customer calls and enhance caller experiences.
Zadarma enables large call centres that have several internet channels and a static IP address to take advantage of its SIP trunk technology, providing the ability to use any amount of connected phone numbers as the Caller ID. In addition to premium call quality, the project offers special price plans for calls within certain regions ensuring cost effectiveness on calls to all of the countries within the covered area.
Zadarma users gain major reductions in call costs with multi-channel virtual numbers. They allow businesses to develop a respectable presence in eighty different countries. Customers call them at local rates and their employees receive their calls via the internet, and the Zadarma app, or they can forward them to any landline or cell phone. Zadarma gives business the telecom tools to succeed.
Social Media:
Twitter Handle: @ZadarmaHQ
LinkedIn Company Page: https://www.linkedin.com/company/17961924/
Facebook Page: https://www.facebook.com/zadarmaproject
Address: 2 Floor, 2 Vasil Aprilov, Bourgas, Bulgaria – 8000
Weblink: https://zadarma.com/en/
Categories:
Call Recording
Cloud Solutions
Unified Communications
---