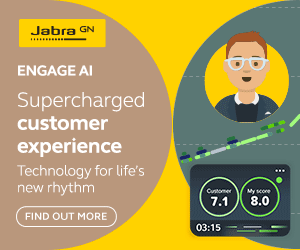 Inclusive Virtual Collaboration Strategies Enable Trust and Facilitate Equal Participation in Hybrid Teams.
The uncertain nature of collaboration in the hybrid future can be cause for hesitation amongst colleagues and leaders about how, when, and if they can reach out about vulnerabilities and worries.
As companies begin to return to the office, it is crucial that leaders create teams in which their employees can thrive by facilitating open channels for communication not only related to tasks, but also the broader wellbeing of each member.
Hybrid Work Impacts Everyone Differently
There is no one-size-fits-all model to hybrid work. Though businesses can establish inclusive organizational policies that explicitly consider the place of office, remote, and hybrid workers in social and professional networks, some employees may still feel left behind.
During the pandemic, data shows that there were adverse effects from remote work, primarily amongst Millennials and Gen Z, new employees, women, and those without decision-making authority in the organization.
These groups experienced heightened challenges contributing during virtual meetings, maintaining a healthy work–life balance, and feeling engaged or excited about work.
Emotional Support and Employee Wellbeing Is a Manager's Priority
Engagement and belonging are key indicators of psychological safety. If employees feel engaged in their work and that their voice is heard, they will also feel comfortable expressing themselves in collaborative environments.
For managers, this should be a top-of-mind concern, given that 70% of an employee's engagement is driven by a manager, regardless of their physical location.
This reflects trends observed during the pandemic: new employees' reliance on peers for onboarding support dropped 15%, while reliance on managers increased nearly 20%. In the virtual working world, employees are leaning more and more on managers to create an open and supportive team culture.
As such, creating a hybrid culture in which reliance is nurtured and in which employees feel empowered and engaged, is the responsibility of the manager.
A Safe and Open Environment Translates Into High Performance
Giving employees a voice not only makes sense for team cohesion, it also leads to better results. In fact, employees who feel that their voices are heard are 4.6x more likely to feel empowered to perform their best at work.
By opening up inclusive channels of communication, workers spend less time doubting their worth and more time delivering results and sharing innovative ideas.
Inclusive Virtual Collaboration
Neither the virtual nor physical environment will be the ideal collaboration space for every employee. Managers need to ensure that every team member feels that they have a way to make their voice heard. Consider the following strategies to foster psychological safety in your team:
Provide multiple and equally valued channels for open communication and contribution, such as virtual meeting chat, email, or audio-only calls.
Actively guide discussions to equally distribute the share of voice in meetings.
Explicitly address psychological safety and openness with teams: hold a meeting to talk openly about it.
Use regular, anonymous surveys to gather insights into your employees' headspace.
Implementing strategies like these will help to foster a virtual collaboration culture that empowers everyone to contribute in a manner that matches their style of communication.
Furthermore, it promotes a culture of mutual assistance and care that lets employees know they can reach out with ideas, thoughts, and concerns. In the end, this will empower employees, create a sense of safety, and lead to higher performance.
This blog post has been re-published by kind permission of Jabra – View the
Original Article
For more information about Jabra - visit the
Jabra Website