Here is a quick guide to our online magazine and a little introduction to our team.

What We Do
Call Centre Helper is the go-to place for contact centre, customer service and customer experience professionals around the world – with hundreds of thousands of readers flocking to our site each month.
We are a free, online weekly magazine aimed at giving call centre people up-to-the-minute advice on how to make their businesses work more effectively.
In addition to articles that cover every area of the contact centre and customer service industry, we also offer:
The Call Centre Helper Team
We've been going since 2003 and our readers have been multiplying ever since, to the point where we are by far and away industry's leading magazine.
Our team has also won an editorial award, beating the likes of the Financial Times to the prize.
Here's a little more information about our award-winning team.
Meet the Team
Our team consists of four people, who all work hard to provide lots of helpful content to our readers and results for our advertisers.
Business Opportunities
Xander can help discuss all your marketing requirements including Event Packages, our Standard and High-Profile Packages.
Please download our media pack for more information.

To get in contact with us about advertising, use the contact details below.
Email: newsdesk@callcentrehelper.com
Account Management Team
Jo is in charge of looking after our customers, making sure they get the most out of their advertising packages.
Jo also handles email blasts, which can be sent out to our tens of thousands of loyal subscribers, and survey sponsorship.
Editorial and Digital Team
Megan is the Editor of the magazine pulling together the latest industry insights into articles.
Robyn pulls everything together on the website. This includes new editorial submissions and adverts.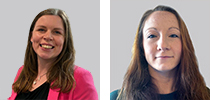 If you would like to get in touch with our editorial team, about writing an article for Call Centre Helper, then please send in an email with your ideas to our newsdesk.
Email: newsdesk@callcentrehelper.com
Please only write to us if you are an experienced contact centre/customer service professional or consultant. We will not publish content from technology companies that do not advertise with us.
Director
Well-known within the contact centre industry, Jonty is now Director at Call Centre Helper and oversees the development of editorial and our free contact centre tools.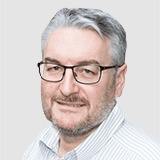 Our Growth
The year-on-year growth of our readership has been astounding, as we continue to reach new contact centre professionals with our ever-developing editorial.
In fact, in the last four years alone, we've gained an additional two million page views, taking us well beyond the 7.5 million views across the year. Fantastic!
Year 1 – (Aug 2003 – Aug 2004) – 6,822 page views
Year 2 – (Aug 2004 – Aug 2005) – 119,029 page views
Year 3 – (Aug 2005 – Aug 2006) – 336, 578 page views
Year 4 – (Aug 2006 – Aug 2007) – 449,927 page views
Year 5 – (Aug 2007 – Aug 2008) – 925,693 page views
Year 6 – (Aug 2008 – Aug 2009) – 1,477,965 page views
Year 7 – (Aug 2009 – Aug 2010) – 2,192,781 page views
Year 8 – (Aug 2010 – Aug 2011) – 2,684,992 page views
Year 9 – (Aug 2011 – Aug 2012) – 3,945,689 page views
Year 10 – (Aug 2012 – Aug 2013) – 4,644,115 page views
Year 11 – (Aug 2013 – Aug 2014) – 5,266,512 page views
Year 12 – (Aug 2014 – Aug 2015) – 5,805,281 page views
Year 13 – (Aug 2015 – Aug 2016) – 5,861,705 page views
Year 14 – (Aug 2016 – Aug 2017) – 5,578,204 page views
Year 15 – (Aug 2017 – Aug 2018) – 6,211,260 page views
Year 16 – (Aug 2018 – Aug 2019) – 7,065,859 page views
Year 18 – (Aug 2020 – Aug 2021) – 9,733,488 page views (peak in traffic in 2020 was related to the pandemic.)
Year 19 – (Aug 2021 – Aug 2022) – 7,978,249 page views
Year 20 – (Aug 2022 – Aug 2023) – 7,749,912 page views (combined stats as in June 2022 we split the tools onto it's own website www.callcentretools.com)
Editorial Enquiries
We publish a range of articles every week, providing helpful insights to everyone in the contact centre and customer service industries.
If you work in a contact centre or are an independent consultant, we would be interested in reviewing your articles for publication.
However, we would ask you to stick to the following editorial guidelines:
The story should include solutions that are non-obvious
The story should be based on evidence, real life experience or academic work, not just opinions
The story should be written from a neutral point of view
The story shouldn't be promotional material, or trying to over push a certain angle (we have advertising packages for this type of material)
The story shouldn't have been published anywhere else previously
The story should be between 800-2,000 words long
If you work for a technology vendor, we will publish your press releases, blogs and articles, if you choose to advertise with us.
To submit your articles for review, please send them to: newsdesk@callcentrehelper.com
Advertorial Enquiries
To find out how you can advertiser with us, follow the link to take a look at our media pack.
For further information about advertising, please contact us via:
Email: newsdesk@callcentrehelper.com
A Thank You to Our Readers
The growth of our magazine, to the point where we are winning nationwide editorial awards, would not have been possible without the help of you, our wonderful readers.
We'd like to thank you all and we hope that you continue to read our articles and subscribe to our newsletter. We will continue to do our best to provide you with the most interesting and helpful content, to make sure that you do.
Cheers!