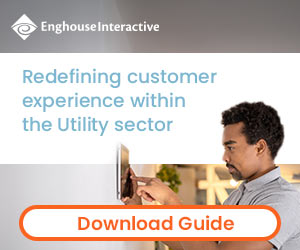 From 1 April 2023, housing associations must report on their performance against 22 Tenant Satisfaction Measures (TSMs).
Set by the Regulator of Social Housing, these TSMs are part of the drive to ensure the sector is customer-centric and responding to the changing needs of tenants.
The TSMs cover five key areas:
Keeping properties in good repair
Maintaining building safety
Effective handling of complaints
Respectful and helpful engagement
Responsible neighbourhood management
TSMs will be monitored through a combination of tenant satisfaction surveys and the submission of management information by housing associations.
Building Foundations for Satisfied Tenants
One of the key reasons for the new measures is the need for housing associations to rebuild trust with customers in the wake of tragic events such as the Grenfell Tower disaster and the death of Awaab Ishak due to untreated mould in his home.
Alongside these major issues, basic complaint handling and customer service need to be improved. Demonstrating this, analysis shows that overall satisfaction with housing associations has fallen by 5% since 2020, to just 79%.
The new regulations will certainly raise the bar for housing associations. It provides them with the opportunity to learn from customers and use these insights to drive improvements at all levels.
To meet the regulator's requirements, they need to be able to collect, analyse and act on relevant information from across their operations.
This starts with a robust contact centre platform that enables housing associations to respond quickly and effectively to incoming customer interactions. Building on this, they must have the tools and processes in place to manage quality across every interaction.
Given the range and volume of interactions that housing associations receive, quality management cannot simply be carried out manually.
It requires powerful, scalable technology to ensure that every interaction can be reported on, and that performance is consistent.
No wonder that 50% of housing sector customer service managers in the 2023 ContactBabel UK Decision Makers' Guide said they were looking to upgrade their quality management technology.
Quality management technology is central to monitoring performance against these new metrics and increasing tenant satisfaction.
Housing associations must be able to record every interaction, monitor quality levels, identify issues and areas for agent coaching/improvement, and generate useful management information that enables the organisation to report against TSMs.
How Technology Enables Adherence to Tenant Satisfaction Measures
Housing associations looking to implement new technology have to be sure it will deliver on their specific needs. They should therefore look for interaction recording technology that:
Records all incoming calls, provides real-time monitoring, and can be configured to record specific types of calls based on set triggers
Records all digital interactions, such as email, chat, and SMS
Delivers omnichannel recordings, synchronising activity on the agent's screen with the call itself
Is built around speech-to-text capabilities that convert voice calls into searchable text documents. This should be multilingual to cover the range of languages spoken by tenants
Automatically analyses 100% of calls and digital interactions using AI, removing the need for supervisors to manually listen to calls/review transcripts. AI can then flag specific interactions to provide supervisors with insight that can drive coachable moments for agents
Includes powerful text analytics that allow managers to search for specific terms or topics, across every channel and interaction
Is built on a strong understanding of housing associations and sector experience
The new Tenant Satisfaction Measures are a key part of a more customer-centric and data-driven approach to make housing associations accountable and focused on the needs of their tenants.
Furthermore,  the insights provided can be used to accelerate improvements and build greater trust. Quality management is at the heart of effectively monitoring TSMs and meeting regulatory needs.
This blog post has been re-published by kind permission of Enghouse Interactive – View the
Original Article
For more information about Enghouse Interactive - visit the
Enghouse Interactive Website