White Paper: The Benefits of a Digital Experience Platform (DXP)
---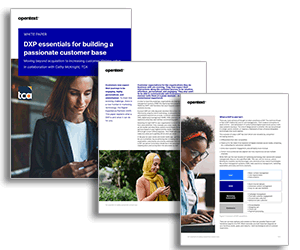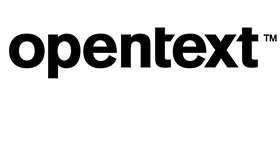 Customer expectations for the organizations they do business with are evolving. They now expect their interactions along the customer journey to be intuitive, effortless, personalized, and engaging. They also want to be able to communicate with businesses in whatever manner suits them at a given moment – in other words: an omnichannel experience.

In order to meet this challenge, organizations are looking to move beyond content management systems (CMS) into deploying more powerful Digital Experience Platforms (DXP), with functions that reach beyond content into every facet of the customer journey.

This white paper explains what a DXP is and what it can do for you. It also shares five steps to help you find the best fit DXP technology vendor and implementation partners.
By checking this box, I confirm that I would like to receive marketing communications and information regarding products, services and events from OpenText. I understand that I may unsubscribe at any time. For additional details regarding how OpenText shares, protects, retains and transfers data, and your rights, see the OpenText Privacy Policy and Cookie Policy