Download the Free Contact Centre (Erlang) Calculator
---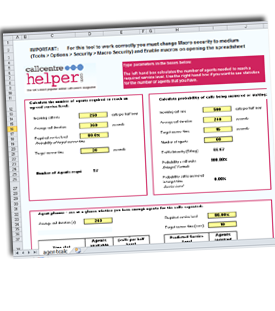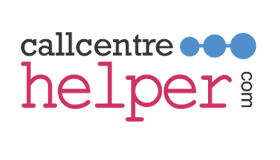 We have developed a free Erlang Calculator - in handy Excel based Spreadsheet format to help with your call centre staff planning.
This is a simple Excel spreadsheet tool that allows you to work out how many agents you will need. You just need to enter your call volume and the service level that you would like to achieve. The calculator then looks at the agent capacity you would need to achieve the service level.
And because it is all done in an Excel spreadsheet it makes it pretty easy for you to model different call volumes across the course of the day.
Terms and Conditions
Use of the Erlang Calculator is subject to our standard
terms and conditions
.
Free Download for Newsletter Subscribers
As a Subscriber to Call Centre Helper you get free access to our calculators and a range of Free Contact Centre Tools and other Goodies
If you are not a Call Centre Helper newsletter subscriber
click here
where you can subscribe and get the Unlock Code.
We may use your personal information to send you information you have requested. Permission lasts for 24 months. Permission can be withdrawn at any time.