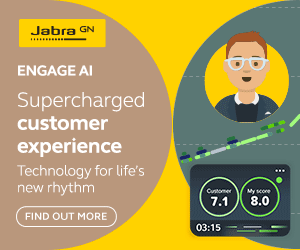 How far are you willing to go to tell your coworkers that you need some time to concentrate and get your work done? Check out the automated reply one of my colleagues just began using.
I just received this amazing auto-reply from a colleague I just emailed, and I just had to share it:
Because of a ridiculous backlog of unread emails in my account, I have been forced to step off the "hamster wheel" of responding to emails and instead focus on getting some work done.
When I resume reading emails tomorrow, I will give highest priority to ones that:
1. Are no longer than 100 word
2. Clearly state the purpose in the Subject line
3. Enable me to reply with one of the following: Agree, Disagree or Need more information
For urgent matters, book me for a 10-minute Skype4Business call after 15:00. This will likely help us solve the matter faster and with a better result.
If you would like to join me in stepping out of the hamster wheel, read this blog posting.
Thank you for your understanding.
Too Much Email, Too Little Concentration
At first I was startled by the auto-reply. "How dare he feel that my email is not important enough?" I wondered.
But the more I reflected on it, the more I saw the note as a brilliant way of letting me and others know that he's busy and doesn't want to be interrupted. In effect, he built an electronic cocoon around himself so he could focus on what was important: Getting his job done.
We should do the same.
That's because we spend too much time responding to emails, up to 28 hours a week, when we should instead be pursuing activities that create value for our organisations.
Email is a great tool for some functions, like documenting activities and conversations, asking yes-or-no questions or proposing meetings and further discussions.
But it has plenty of drawbacks. Email is a poor forum for asking questions, seeking clarification and debating the merits of ideas and decisions. And it's positively awful for attempting to gain consensus. How many times have you been exasperated to receive a note that says "What do you think?" followed by four pages of back-and-forth debate?
And, although some may argue the contrary, email is a poor vehicle for instant communication; that's best left to IM or a phone call. So I really shouldn't have expected a quick response to my note.
The Message Is Clear
The message my colleague delivered is one we should heed: When we need to get things done, it's best to unplug from email. Accomplishing vital tasks is virtually impossible when Outlook is constantly beckoning us to read the latest addition to our inbox, no matter how mundane or irrelevant it may be.
With the distraction of email eliminated, at least temporarily, we can immerse ourselves in concentration mode; that blissful place where we brainstorm new ideas, develop creative solutions or just plain focus on the everyday tasks we need to accomplish.
So rather than be angry at my colleague for his pointed automated reply, I'll instead sing his praises.
I wonder if he posted a hand-lettered "Do Not Disturb" sign outside his workspace too.
I hope so.
P.S. My colleague says he'd be thrilled if you "borrowed" his auto-reply. Go ahead and use it.
For more information about Jabra - visit the
Jabra Website