Barclay Rae reckons the main reasons why IT systems don't deliver is because business people aren't interested in IT and IT people don't understand business. Essentially, they're chalk and cheese. But, as he argues, it needn't be this way.
In the past 10 to 15 years the scale and scope of IT has extended massively. Most organisations are now completely and irrevocably dependent on IT and wouldn't last long without it. IT hasn't simply become more essential or important to business; it's now a fundamental part of it.
Bearing this in mind, it's hardly surprising that people get emotional and upset when things don't work to plan. Yet it's a shame that even though there are so many problems in this area, there's still a business-IT 'divide'.
"Most organisations are now completely and irrevocably dependent on IT and wouldn't last long without it."
Businesses lose millions of pounds and huge amounts of credibility when their systems fail or prove inadequate. But why does this happen and, crucially, what can we do to improve the situation?
Getting to the nub of the problem

I've worked in the customer service industry, both inside and outside of IT, for 25 years and have been involved in over 300 projects to implement and improve services and systems. Some have worked well and some haven't. The common denominator and key success criterion is always the same – people – so there are always bound to be problems.
The first thing to query, then, is whether people are saying that all IT systems are not delivering?
Interestingly, the answer is typically no: not really. Sure, we seem to notice more when things go wrong and this makes the problem visible and often appear catastrophic. When things fail, it's primarily down to people and process to sort out problems, but from my experience, this is less of an issue than it was five or ten years ago.
After all, there is now a global industry and best-practice methodology in place for managing and delivering reliable and proactive IT support, called ITIL, as well as a number of publications, training and development programmes and so on. In other words, there really is no excuse for any call centre to not manage its IT helpdesk properly, efficiently and professionally.
Time to change old mindsets
Questions to ask if IT isn't delivering
Service and support: Is the IT supplier organisation working towards best practice for IT service management? If not, why not? If yes, have you consulted with the customer base and does the implementation cover the whole IT organisation? Many projects fail simply from poor project management.New projects: Does it involve the relevant people from business and IT? Are realistic timescales set by both parties? Are there regular updates on progress? Is there a proper testing programme for end users, where comments and feedback can make a difference to delivery?
Reviews: Too often organisations make the same mistakes over and over again. Use the lessons learned by everyone involved to build better quality and efficiency in to the next set of projects.
Outsourcing: It must be absolutely clear what the objectives are. What is being outsourced and what needs to be managed internally? If issues are simply passed to other parties, this will usually cost more and be less easily resolved.
It still seems to me, however, that there are a lot of poor relationships between organisations and their IT departments and/or suppliers, despite the fact that, in most cases, they actually deliver high-quality solutions.
At the heart of this lies a basic issue of trust – or distrust – between IT and its users/customers and between business and IT people. In many cases this has been due to embedded culture within organisations, where 'this is the way we do it here' has prevailed despite cosmic changes in technology and capability.
The old IT 'ivory tower' culture still has some hold in many organisations, but in truth, the lack of trust mostly comes down to one simple fact: business people are not interested in IT and IT people don't understand business – particularly communications and marketing.
IT practitioners are often pretty hopeless at dealing with people and basic interactive communication, such as writing clear and relevant documents, e-mails and memos. In particular, IT is often poor at providing information and reporting to its customers in a language that speaks to them.
Most of the people I've worked with in IT want to do a good job and are mortified if they realise their customers are unhappy with their work. They are mostly hardworking, intelligent and capable, but often simply lack the acquired intuitive skills in relationship-building and good practical communications to make a positive impression.
We need to see broad-based development of people across IT. Not just technical training, but interpersonal techniques as well.

Why we need to help the IT guys

There is also a responsibility for IT customers and business people to help the IT organisation prioritise what it does within its resource constraints. Too often the IT department is simply dumped upon and expected to deliver multiple new projects, while still facilitating 'business-as-usual', without sufficient resources or support. There simply needs to be much more collaboration at all levels across organisations to ensure that people work together on projects, and that relevant executive decisions are made to ensure that expectations can be realised.
Organisations without some board-level representation for IT tend to struggle with these problems – primarily because the issues aren't understood or even debated at the senior level, and middle management is simply left to sort out the intractable resource and priority problems.
I've been involved with a number of projects where a lot of time and money has been spent on good design, collaboration, testing and implementation practices, but in truth the systems still didn't meet the needs of the organisation when they were delivered.
I worked to save one major call centre system implementation, for example, that had run for so long that it would never deliver what the company needed; the business had moved on several times and the system was obsolete before it was finished.
So, what's the solution?
We should therefore look to the fundamental causes and issues behind our IT problems and not just jump to conclusions whenever things go wrong. There is no point constantly berating a helpdesk if the organisation behind it isn't integrated and supportive.
Organisations as a whole need to get involved and take a part in setting the relative priorities and risk management of new and existing systems. If business areas don't do this, then it's left up to IT and, as I've already mentioned, IT people are good at IT – not business.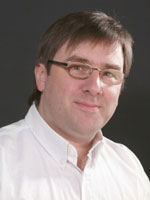 So, let's make sure that business people make business decisions, leaving the technical stuff to the techies.

And what about the IT side? Well, there must be a greater practical realisation here as well – specifically that IT staff work in business and not just IT. Staff must be trained and developed with a more rounded approach to business, to include soft, business and communications skills.
Barclay Rae is professional services director at the Help Desk Institute (HDI) Europe