In the second of a series of features looking at different types of technology, Conor Bowler investigates the key components of short message service (SMS), how the technology works, and what it can deliver for contact centre operators looking to embrace this communication channel.
What you should look for when purchasing SMS kit
Outcome-based SMS – a message can automatically be triggered by the outcome of a call, such as 'information request' or 'appointment made'
Bulk outbound SMS – this function enables agents to send a group of SMS messages simultaneously
Data-merged SMS – this is a similar concept to 'mail merge' whereby agents can merge customers' data and send a template SMS
Multimedia messaging service (MMS) support – the ability to send pictures, videos and other content to customers, in addition to text
Inbound keyword support – keywords on inbound SMS can allow individual messages to be routed to specific campaigns
A suppression list – when sending SMS messages, phone numbers should be validated against a suppression list first
Inbound call requests – this can happen as a result of an outbound SMS from the company
Whether the kit is premises-based or hosted – the majority of solutions will be hosted and will only require an Internet connection. Some providers, however, will install SMS modems or other hardware at your site
Whether the kit is pre-pay or post-pay – these solutions usually allow you to buy the SMS messages in bulk before sending, or to pay for them after sending
Delivery receipts – some SMS providers can provide you with a real-time status of the message such as 'en-route', 'failed' or 'delivered'
SMS interactive voice response (IVR) – this provides self-service options to customers via SMS. This can be used to replace/supplement most self-service IVR functions to buy cinema tickets, receive train times and so on
What does SMS technology actually do?
Customers expect to have choice in how they communicate with suppliers. This demand is pushing businesses to ensure they have such choices in place in order to provide the highest quality of service.
SMS can be used in a number of ways, for example, as a means of confirming appointment details, providing automatic reminders for contract renewals, or simply to send short, informative messages to customers highlighting new products and services. Additionally, SMS can be used to secure customers' interest in downloadable content, providing another possible revenue stream for many organisations.
The unobtrusive nature of text messaging ensures a more sensitive customer interaction than contacting them by phone. It provides customers with more self-service options and gives them the feeling of being in control of the communication process.
Another key advantage of utilising SMS technology is the acceleration of the workflow. It enables agents to send out automated responses for enquiries and alleviates the effort needed to be made in order to keep a company's database up to date by automatically saving 'do-not-call' requests in the system and using delivery receipts to determine the validity of phone numbers.
Finally, it reduces the pressure on inbound queues by allowing customers to request call backs.
How does SMS technology work?
SMS technology is a web-based software as a service (SaaS) technology that is integrated into the contact centre solution using either simple object access protocol (SOAP) envelopes and web services or directly posted XML requests. (SOAP is an XML-based technology used with web services/service-oriented architecture to make it easier for programmers to send and receive messages.)
To take full advantage of the new technology, organisations need to ensure that inbound SMS is integrated into inbound e-mails and calls so that agents are able to respond to enquiries quickly and easily in a variety of formats, according to customer or business needs. Inbound SMS enquiries that require personal interaction can automatically be presented to an agent as an outbound call by taking the calling line identification (CLI) of the number the SMS message has come from and placing it into the outbound queue of your automated outbound dialling equipment.
SMS technology also works as a regulative tool to ensure that the company fully utilises its contact centre capacity without compromising customer satisfaction. It gives organisations the ability to vary the volume of outbound customer contact messages to suit agent availability throughout both peak and off-peak periods, leading to shorter queue times for customers and more effective use of agents.
In order for implementation of SMS technology to be deemed successful, companies need to ensure their customers are aware and make use of such a service by informing them about the new options, perhaps by modifying their existing inbound greeting and hold recordings.
What kind of results can SMS technology deliver?
People in Britain are now sending one billion texts every week, according to the Mobile Data Association (MDA). Their figures also show that many more companies than ever before are using text messages to manage relationships with customers when deliveries, appointments or house calls are due. These volumes show no real sign of abating, with companies in particular realising how convenient and cost-effective it really is.
By implementing SMS technology into existing contact centre infrastructure, organisations can alleviate the pressure on their inbound call queues, which will ultimately reduce waiting times for customers who do need to call. This subsequently enhances the customer's experience of the brand because they haven't had to wait to speak to an agent.
SMS technology can be extremely beneficial to organisations within the debt collections industry as it gives these companies another channel of communication to prompt debtors to call and pay their balance on an agreed date. This can also be applied to contract renewal dates for mobile phones, re-mortgage dates, end of finance terms and insurance renewals – all of which would normally have to be dealt with by agents making outbound calls.
What other sorts of benefits can you expect with quality monitoring?
The expert utilisation of SMS technology enables organisations to target their customer base more efficiently, which in turn will save money, time and energy in order to provide excellent customer service.
Call centre agents, as well as customers, will benefit from the implementation of SMS technology by saving time due to the far better management of inbound queues and the very efficient way of communication. Furthermore, the integration of the new technology will provide companies with the opportunity to improve their data management. It not only facilitates data cleansing, but also ensures improved data penetration.
Businesses will also profit from a shorter critical path for contacting consumers by the utilisation of SMS technology. Sending text messages enables call centres to easily ensure that their information will reach the customer instead of running the risk of wasting time and money by having to call them or writing e-mails repeatedly.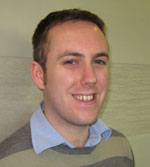 Conor Bowler is solutions architect at the technology provider Amcat
Tel: +44 161 772 7100 Website: www.amcat.co.uk