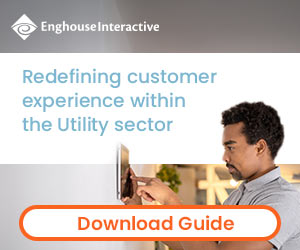 Belinda Gill answers five of the most commonly asked questions on the topic of cloud contact centres. 
With each day that passes, more and more analysts and experts are recommending that businesses move their contact centres to the cloud, highlighting the many advantages it offers. But while industry insiders extol the virtues of moving to cloud, there are still a lot of questions that customers have about whether transitioning to the cloud is right for them.
Of course, there are many factors to consider, and in some circumstances, it may be the case that cloud is not the way for a business. However, that is rapidly becoming the minority as the numerous benefits of moving to cloud stack up and are simply too many to ignore.
So if you are asking yourself if moving your contact centre to the cloud is the right move for you, you may be considering one if not all of the most commonly asked questions.
1) Is a cloud contact centre solution the right fit for my business?
How long is a bit of string? All companies have different needs, and there may be reasons to stay with an on-premise solution. These include things of a regulatory nature, like data sovereignty.
But with cloud solutions providing new benefits on seemingly a daily basis, it is becoming hard to ignore the business advantages they offer.
CapEx vs OpEx is the obvious one. Cloud provides the initial budget savings of OpEx. This is a hard one to turn down, due to negating the need for a big-budget spend at the front end of the deployment.
But while some might argue about the costs over time for CapEx, people forget that with on-premise there can be a need for big spends down the track to upgrade legacy infrastructure as it starts to approach end of life. In this day and age, that is starting to come sooner rather than later.
2) How much flexibility do I need with my contact centre?
My answer to this will always be "as much as possible". Why would that ever not be the preferred option?
Scalability is the main advantage here. Most businesses have their busy periods, whether that's for consumer products during the holiday period or financial services around the end of the tax year. The ability to easily add seats in the contact centre during those busy periods is a massive business advantage.
One of the key topics for contact centres, and for businesses on the whole, is the customer experience (CX). Scalability ensures that your busiest times don't become your customers' most unhappy times.
Cloud also provides the perfect foundation platform for mobility. With flexible working environments on the increase, the ability to work remotely is becoming an essential capability. It can also help during disaster situations, where an office might be out of action.
3) Does my contact centre need to handle different customer interactions like email, webchat or social media monitoring?
Again, this comes back to CX. Customers now use a myriad of channels in their daily communications, and they expect to engage the businesses they deal with via the channel they want. So enabling them to choose the channel is essential for a good customer experience.
Omnichannel capability is important too, so you can engage the customer on their channel of choice, but have the ability to transition them to another if it will enable you to provide a better solution – like moving from voice to video, so you can show the customer what you mean, rather than having to describe it verbally.
And access to various channels can also help staff in the contact centre to manage their day. Some customers are happy to flick an email outlining their problem to a contact centre agent at the beginning of the day. So then later, when they get home from work, for example, the answer will be waiting for them. The customer does not have to actively wait, and the agent can resolve the issue during quiet times during their day. It's a win-win situation and ticks the CX box.
4) Is the cloud as reliable as having the solution on-premise?
Cloud offers many risk advantages over on-premise.
If you have an on-premise solution and something goes wrong, you have to rely on you own IT staff to resolve it, or have the vendor's service team come to you and fix it.
With a cloud solution, the provider will have a large team of IT specialists who are constantly on hand to resolve issues where the solution is hosted, without the need to come to you.
They have staff overseeing the solution 24/7 and look after software and hardware updates on the fly, so your solution is always up to date.
And when it comes to disaster recovery, cloud is king. If you have a location problem (fire, structural), or environmental issue (flooding), you can move to an alternative location, log in remotely, and be up and running again easily. If there is an issue at the provider's end, they will have disaster recovery ready from an alternative data centre, so they simply switch DCs.
5) Do I see my contact centre as a separate, siloed, business unit that doesn't interact with the rest of the business?
Regional Managing Director at Enghouse Interactive, Dean Hodgson, highlighted that the one question he gets a lot is about contact centre integration with the rest of the business, and if it's needed.
The position of the contact centre has gone from a perceived back-room department to one firmly positioned at the front.
For most customers, the contact centre is the main, if not only, point of contact with your business. Through their engagement with customers, agents in the contact centre know more about your customer's satisfaction and pain points than any other department.
We all accept that data is a key differentiator and business advantage. The contact centre holds insights that can help every other department in your business, so it is essential to ensure the contact centre is not siloed from the rest of your business.
So, when it comes to cloud, the advantages are many.
Start the conversation today and unleash the benefits of streamlining and consolidating all your business communication for maximum efficiency and cost effectiveness.