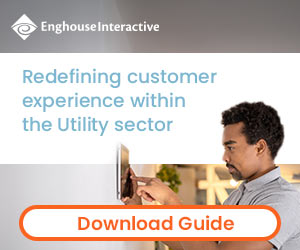 Most companies are now finalising their customer service budgets for 2024. However, given the economic downturn, there's likely to be more pressure to look for ways to reduce spending.
Customer service is often vulnerable when enterprises look for places to make cuts. This may be because it's often wrongly viewed as a cost centre rather than a source of competitive advantage and revenues. In fact, it drives increased sales and business success.
The importance of customer service to the bottom line is backed up by US research from Forrester.
This finds that scaling back customer experience spend leads to millions of pounds in lost revenue.
Importantly, it concludes that while you might think it's OK to try and maintain the status quo by keeping your customer service budget static, even this is a risk in competitive markets.
You must continue to invest, otherwise you won't have the foundation to extract returns from future investments. The truth is, the longer you hold back spending on customer obsession, the worse your losses will become.
Obviously, the impact will vary between company type and industry. However, some examples shared by Forrester provide an indication of how significant it can be:
A large manufacturer that stops investing in customer obsession today will lose $771 million over the next 12 years
A large financial services firm will lose $862 million
A large retailer will lose $37 million
While these figures are based on US research, they will apply equally to organisations in the UK and around the world.
Four Areas to Focus Your Budget On
To achieve success Forrester recommends four foundational activities that should be the main focus of customer service budgets:
1. Create a Customer Insights Function
Build a specific team that's dedicated to understanding and analysing customers' wants and desires. Ensure you collect information from across the entire customer journey to get the full picture.
In doing this, your key aim should be to use learnings to fix problems that impact the customer experience and to launch new services.
Don't focus just on analysing what customers do, but also what they're saying in interactions with your organisation.
That means analysing conversations for insights. It's also important you cover every channel, from telephone and email conversations to customer behaviour on social media and more.
Importantly, don't forget to include feedback and ideas from your customer service team, as they will have an intimate knowledge of what is happening on the ground.
2. Trial Emerging Technology
New technology has the potential to improve both customer service and efficiency. AI-powered chatbots and self-service, for example, can improve CX while also reducing agent workload.
AI-based speech automation can also be helpful in a wide variety of ways. For instance, customers can use voice biometrics to authenticate themselves while waiting for an agent, while routine interactions like paying a bill can be completely automated.
3. Build a Voice of the Customer (VoC) Programme
Many businesses are already using a Voice of the Customer programme to increase customer understanding. However, it is critical that initiatives expand beyond simply conducting customer feedback surveys.
For example, you can extract real-time actionable insights from customer conversations across all channels.
Using emotion detection, sentiment analysis, and speech analytics, you can determine underlying reasons and emotions that trigger specific customer complaints. All these learnings can be fed back to enhance your strategy and processes.
4. Empower Agents With Tools and Training
It is more important than ever now to support agents to become brand ambassadors for your company.
With routine queries increasingly handled through automated channels, agents are now focused on the complex, high-value interactions that directly impact customer retention, loyalty, and sales.
As the agent's role becomes more important, you've got to give them the tools to perform at their best. Provide them with a comprehensive knowledge base that lets them find instant answers to answer customer queries.
Equip them with a unified desktop. This boosts their productivity by allowing them to access multiple systems from a single screen.
Remember that training is just as important as tools for agent empowerment – make sure it's in your budget.
With AI-driven technology, it's now possible to analyse every interaction, regardless of channel, to determine an agent's training requirements. This can help supervisors to focus more effectively to help each agent improve their performance.
Underpin Your Customer Service With CCaaS
Importantly, to get the most from your customer service budgets, you need the capabilities to deliver the foundations of a good customer experience, cost-effectively and at scale.
A Contact Centre as a Service (CCaaS) infrastructure is fast becoming a prerequisite for this. The cloud simplifies the process of supporting customers across multiple channels – with the ability to quickly integrate new channels and new innovations as they emerge.
Because you only pay for what you use, the cloud is cost effective while also allowing you to easily scale up to meet additional demand.
The natural reaction to economic uncertainty is often to put off spending with a 'wait and see' approach.
With customer service, not only will this impact your current bottom line, but it will prevent you from building the foundations for the future.
As Forrester's research shows, neglecting customer service can lead to both medium and long-term losses.
It's essential to understand this when setting budgets for 2024. While you must run customer service efficiently, it's vital not to undermine the customer experience, otherwise you risk driving customers away for good.
This blog post has been re-published by kind permission of Enghouse Interactive – View the
Original Article
For more information about Enghouse Interactive - visit the
Enghouse Interactive Website