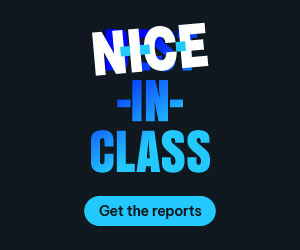 Stephen Harries at NICE explains why and how companies should embrace digital-first omnichannel feedback.
I recently contacted my cable company to make a few changes to my service and reduce my bill—something that should be a simple, straightforward task.
Instead, it became a frustrating journey through two different channels, on four separate occasions, which consumed four hours of my time.
Was my experience a success? Well…that's a tough question to answer.
From a lowering of my bill standpoint, yes. Was I able to accomplish changing a few things on my service? Still working on it.
My interactions with the agents? Yes, that aspect was mostly positive, but also no, as it did take conversations with more than one agent—plus an initial interaction with a chatbot—to accomplish any of what I set out to.
The agents were helpful, however, there was one who did not call back after we scheduled—and I was not provided an opportunity to offer feedback on that matter.
Limited Feedback Opportunities Made a Negative Experience Worse
When I was finally asked to share feedback, it was just a two-question, post-interaction SMS customer satisfaction survey.
That was disappointing. I was hoping to leave feedback at each touchpoint throughout the journey, and in the channel I was using at the time.
As I said, I initially started the process with a chatbot—and I wasn't provided any option to provide immediate feedback after that interaction.
I then spoke with several agents. Again, I did not receive the chance to offer feedback after speaking with each one, only after finishing my interaction with the final agent.
So, by not being able to leave feedback at every touchpoint, I had no way to share whether or not the experience was positive or negative, nor whether my inquiry had been fulfilled at each point along the way.
Also, not being able to share my feedback immediately could impact future feedback I provide.
For example, I might forget details of the experience–leading to less accurate or comprehensive feedback. Or I might avoid giving any feedback in the future, as too much time has passed since the experience.
Why Capturing Digital Omnichannel Feedback is Important
Why is it so important for companies to get their customer feedback processes right? If a customer cannot give feedback, then a company can't automate follow up and close the loop to resolve an open issue and retain the customer.
A recent NICE survey found that 57% of consumers will abandon a brand after just two poor digital interactions.
Could a company have captured feedback more effectively? Yes. If they had more options to leave feedback at each touchpoint within the channel that I was in, they could have captured my feedback immediately, after each interaction, and in real time.
That way, they would have gained valuable, contextual insights into both how I was feeling—and how they could improve the customer experience.
With a digital omnichannel approach to feedback, businesses can gain a holistic view of the customer journey and gain valuable insights into customer satisfaction, sentiment, preferences, pain points, and behaviors, enabling them to make data-driven decisions that enhance customer satisfaction.
Those insights are key for driving value from digital transformation initiatives—something that many organizations struggle with.
In a recent survey about IT spending, 80% of CFOs listed digital transformation as a top five priority, but only 28% said that they've realized the expected value from the digital investments that they have already implemented.
This spotlights that companies need purposeful digital solutions that not only seamlessly integrate within their organizations, but also directly address the needs and expectations of their customers, if they're going to deliver business value.
Key Benefits of Digital-First Omnichannel Feedback
To expand a bit more, organizations can realize these key benefits when they use digital omnichannel to gather feedback from their customers:
Channel Flexibility for Customers
Digital omnichannel provides agility and innovation with feedback channels, allowing your organization to quickly adapt to changing customer needs and meet the customer where they are, in the channel they prefer.
Real-Time Insights
With digital omnichannel feedback, you can gather feedback in real time, providing instant access to CSAT and customer sentiment, so you can address issues immediately, identify emerging trends, close the loop, improve customer engagement, and make informed business decisions based on up-to-date information.
Holistic View of the Customer Journey
By collecting feedback from multiple touchpoints, you gain a holistic view of the entire customer journey.
Using those valuable insights, your organization can identify pain points, bottlenecks, and opportunities for improvement throughout the entire customer experience.
Data-Driven Decision Making
Your organization can analyze the wealth of data and insights provided by digital omnichannel feedback to make informed decisions, such as how to optimize marketing campaigns, improve products and services, and deliver coaching and training to improve customer experiences.
By measuring and analyzing KPIs such as CSAT and sentiment, your organization can fully understand customer behaviors and track its progress in improving CX throughout the customer journey.
4 Best Practices for Implementing Digital Omnichannel Feedback
Now, let's dive into how you can go about implementing a digital omnichannel feedback program in your organization.
Here are the best practices NICE has developed based on its decades of experience helping customer experience and customer ops leaders across several industries launch successful programs:
1. Choose the Right Feedback Channels for Your Audience
Incorporate post-interaction channels through your website, mobile apps, social media, email, SMS, or chat.
Ensure that these channels align with your customers' preferences, and are easily accessible in real time.
2. Identify and Capture Feedback at Relevant Touchpoints
Pinpoint the key touchpoints along the customer journey where feedback will be most valuable—the moments that matter.
For example, collect feedback after a purchase, or after a customer support interaction. By targeting relevant touchpoints, you can capture feedback when it is most insightful and actionable.
3. Analyze and Act on Feedback
Data alone isn't actionable. Regularly analyze collected feedback to uncover trends, patterns, and actionable insights.
Use the insights to implement program changes or enhancements where your analysis shows they will be most impactful, e.g., helping to coach and train agents, equipping them with knowledge and skills to handle customer feedback more professionally and empathetically.
It's also important to communicate these changes to customers to showcase your commitment to acting on their feedback to improve customer engagement—and to help you create a customer-centric organization.
4. Leverage Technology
Implement suitable technology solutions to manage and analyze feedback. Look for a customer feedback management solution that can aggregate data from multiple channels, automate feedback collection, and provide analytics and reporting features to manage data and drive actionable insights.
Use Insights to Drive Better Customer Experiences, Brand Loyalty
Companies should learn to embrace digital omnichannel feedback as a vital tool for enhancing the customer experience by capturing and analyzing feedback from multiple digital touchpoints.
With a digital omnichannel approach, your organization can gain valuable insights into customer preferences and pain points at the moments that matter most, so you can make data-driven decisions that drive continuous improvements.
Since today's customers expect seamless experiences across channels, implementing digital omnichannel feedback can empower your team to build stronger customer relationships, foster brand loyalty, and stay ahead of the competition.
This blog post has been re-published by kind permission of NICE – View the
Original Article
For more information about NICE - visit the
NICE Website