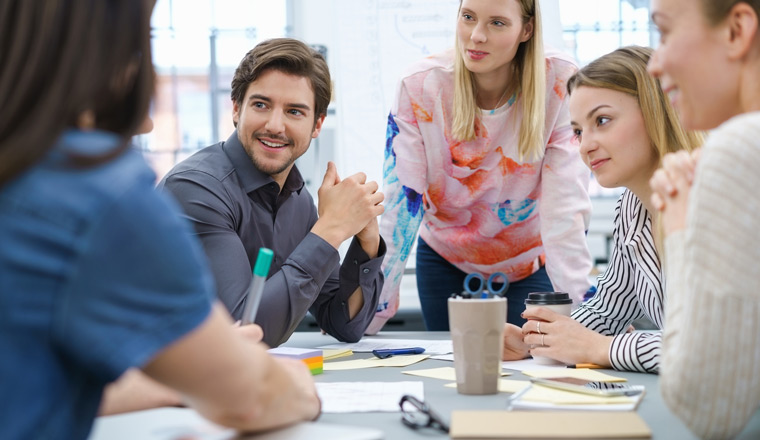 Ernie Wallerstein presents the four key messages that he took away from Enghouse Interactive's ENGAGE 2017 event. 
Earlier this month,  Enghouse Interactive held their annual user conference, ENGAGE 2017, in Miami, Florida, at the Conrad Hotel and Resort. ENGAGE 2017 was all about collaborating and learning from partners and customers alike.
Here are four key points to take away from this year's event.
1. The Challenges and Changes of a Millennial Workplace
Award-winning motivational speaker duo, Tim and Kris O'Shea, delivered a keynote presentation that was both informative and hilarious, focusing on the challenges and changes of a workforce dominated by millennials.
The presentation touched on just about every call centre stereotype imaginable, ranging from typical problems experienced when trying to conference in multiple parties, to individual difficulties like trying to join a teleconference from the car while navigating rush-hour traffic (expletives included!).
Suffice it to say, examples such as the classic work-from-home in pyjamas, and the aforementioned driver trying to contain their road rage, resonated with many of us.
The O'Sheas shared the techniques that make them such sought-after speakers, exploring concepts for reframing situations, supporting team members, and effectively adapting.
In addition to bringing the 'funnier side' of collaboration to life, they also provided a roadmap for building successful working relationships.
2. Modern Workforce Management
Another noteworthy moment came from a breakout session led by Daryl Gonos and Roger Woolley from Workforce Management Software Group, titled, "The Expanded Impact of Modern Workforce Management."
So many attendees came to hear them talk about how technology is shaping the way we communicate that the session had to be moved to a larger room.
3. The Contact Centre and Skype
Sandra Crawford, our Global Director of Strategic Alliances, was joined by Microsoft Senior Product Marketing Manager, Skype for Business Developer Platform, James Skay, for a presentation on "The Future of the Collaborative Contact Center with Skype for Business."
True to form, Sandra and James did not waste people's time with a half-hour product pitch; rather, they provided an insider's view into Microsoft's direction for its next-generation platform and an educational presentation which explored various best practices for Skype for Business contact centre integration.
I forecast a big spike in enterprise adoption of Skype for Business Cloud PBX over the next few months, as recent advancements, including TouchPoint Attendant Console for Skype for Business Online, successfully "fill in the white spaces" to create the comprehensive telephony platform for which businesses are clamouring.
4. Leveraging Cloud
Speaking of "the cloud," there was a panel discussion led by several of Enghouse Interactive's partners and its CTO, Alex Black.
Contrary to popular belief, there is no one-size-fits-all modality for leveraging cloud. Some businesses have the freedom to adopt a pure public cloud model, while others are better suited for either a hybrid or on-premise private cloud environment.
Also of note is the emergence of managed private cloud deployments, in which customers' computing environments are hosted and managed offsite in a third-party service provider's data-centre, but segregated as a single tenant (as opposed to multi-tenant public clouds).
With ENGAGE 2017 now a thing of the past, the Enghouse Interactive team is already looking for ways to build on the success of this year's conference, and is excited to see everyone next year at ENGAGE 2018 in Las Vegas!
This blog post has been re-published by kind permission of Enghouse Interactive – View the original post
---