Steve Girdler reckons that mentoring can teach a mentor as much as the mentee. Here, he explains how to make the process work as effectively as possible.
Whether a person is in their first job or is a senior director, one of the most valuable assets they can have in their career is a good mentor. The supportive guidance a mentor can provide supplements the role of a line manager. This sounding board is confidential and can facilitate future decisions, strategies and new ideas while supporting personal development in the workplace.
Mentoring is a supportive process. It differs from coaching, which is an enabling process carried out by a line manager. Being a mentor means that you are a guide, adviser, sounding board and counsellor all wrapped into one. To mentor effectively you need to have an interest in the employee's performance over a longer time-scale rather than the immediate focus on results that his or her boss may have.
From the outset you should identify the subject's goals. Write them down so they are there for both of you to reference. Throughout the mentoring process you can refer to this list and check off the progress that the employee is making. This will help build self-confidence and motivation in the employee in order to work towards achieving their development goals.
Naturally, there will be barriers and pitfalls to whatever the employee is looking to achieve throughout the mentoring process. When this happens, use reflective questions to help them analyse for themselves the causes of those barriers. Encourage them to self-manage learning and solve their own problems. This will give them the belief that they can effectively realise their goals by thinking through the situation and remedying it appropriately.
Only when they are unable to find the best solution should you suggest others. Notes should always be taken by the employee so that they are automatically summarising the actions they are going to take as a result of your discussion.
Providing support is obviously very important when mentoring someone to best effect. There will invariably be setbacks and a key role of an effective mentor is to help the employee when these occur. Always remain non-judgemental, as this will help the employee to treat mistakes and setbacks as real learning opportunities. Remember: being an effective mentor is about being supportive and not coaching the subject.
Experience also plays a factor in being a mentor. Whether you use life or work experience, you should be able to call upon the knowledge you have gained from past situations. A mentor need not be old; young people can also have a wealth of experience to draw upon.
Having said that, never go in to a relationship and start ordering your employee around or assume that they know absolutely nothing. Remember that employees often have a lot of experience themselves. You need to have an open attitude and a willingness to learn – not only from the employees but also from other mentors.
Throughout this process the key is to encourage and be there for the employee. Sponsor openness and build trust with the employee. And finally, remember to celebrate success. Mentoring should be a mutually rewarding process for both mentor and employee.
---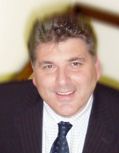 Steve Girdler is director of marketing at recruitment company Kelly Services UK
Tel: +44 20 7614 5650
Website: www.kellyservices.co.uk