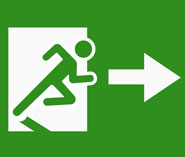 Kasia Swatowska discusses the ongoing issue of high agent attrition in the contact centre industry.
1. Low remuneration
The good old "I found a better-paying job". Agents often leave because of a combination of low pay and an unclear grasp of the principles of remuneration – they don't understand how they would ever get a rise.
Few remuneration systems are based on the term of service. Not everyone wants to be promoted in contact centres; there are agents with ten years of service in outsourcing whose remuneration is at the market level per hour of what a new employee would earn for doing the same job. The feeling that they are just "standing still" is, for most agents, a reason to look elsewhere.
Solution: Each call centre should have a well-developed system of remuneration explained to their agents which rewards efficiency, success, and years of service.
2. Team management issues
There are a lot of stories of badly treated agents out there. The poor treatment, which usually comes from their direct superiors, can include a lack of respect, poor communication skills, and lousy team management.
Superiors are often perceived as ignorant and rude in their behaviour towards agents.
The problem can in large part be explained by a lack of training for managers. Companies invest in training courses for agents, as it is a priority, so why shouldn't training for management be an equal priority?
Solution: Provide superiors with proper training to contribute to the retention of employees, since poorly trained ones are frequently the cause for employees leaving.
3. Career limitations
It's frequently said that "there are no limitations on career paths." Certainly, many of us know people who started with headsets, and today manage major centres. In fact, those of us in the business know that a contact centre is a place where a person may be promoted faster than elsewhere.
The problem is a lack of awareness on the part of agents of the options for career advancement in call centres. In many cases, there are no clearly defined avenues for promotion, and no clear explanations of what requirements need to be met in order to be promoted. In such businesses, there is little awareness among agents of the skills necessary for job advancement.
Solution: Reliable information, clearly presented, on the opportunities and requirements for career advancement within the organisation is key for retaining talented agents.
4. Alignment of a job to skills
The market for good agents is competitive. The industry also has a high turnover rate and a somewhat poor image as a place to work.
Some of the problem lies with recruitment. It happens that some companies lower their standards when fewer qualified people can be found to work, even temporarily, in call centres. It is sometimes difficult to maintain consistent quality, proper recruitment and selection of employees.
Proper recruitment and hiring does result in cost savings. Finding a good match between a candidate and a job reduces personnel turnover, and the costs of recruitment, training and orientation for an employee are reduced the longer the agents continue to work at jobs for which they're suited.
Solution: Misinformation on the actual job requirements must be eliminated as it leads to unmet expectations and unpleasant surprises.
With thanks to Kasia Swatowska at Zoom International
Published On: 10th Feb 2016 - Last modified: 22nd Mar 2017
Read more about - Archived Content, ZOOM
---