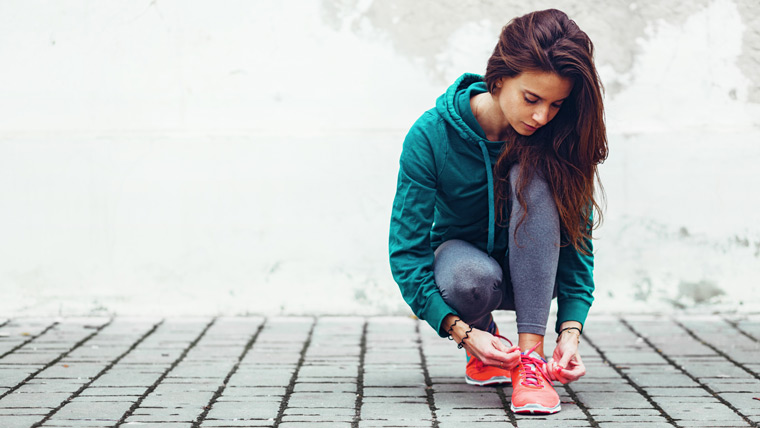 New Year is the perfect time to take stock, tighten your belt, lose the bad habits and knock yourself into shape.
But these days putting in place a fitness regime also means taking account of up-to-the-minute techniques and the latest state-of-the-art products specifically designed to help you meet your fitness goals. Customer-focused businesses looking to get 'geared up' for 2017 face many of the same challenges and opportunities.
The festive period has often left a lingering hangover. Consumers buy more in December than at any other time, and once the Christmas bills come in, they get in touch with companies to haggle over credit card payments – a trend that has become increasingly pronounced as business migrates online. Other customers have been paid early in December and, concerned about servicing debts, see disputing payments as a way to extend credit.
This kind of customer engagement can be complicated and difficult and contact centres need to be 'fighting fit' to deal with it. In addition to regulatory changes (which not all finance organisations have fully adhered to), there have also been a raft of fines issued for non-compliance which has been well documented in industry press.
Here are some simple steps you can take to shed the bad habits and get your contact centre in shape:
1. Give up the bloated behaviours of the past
If you are serious about keeping fit in 2017, you need to be wary of the bloated behaviours and practices of the past. Large teams of contact centre agents exclusively focused on old-school measurements like average handle time, for example, will inevitably drive the wrong kind of behaviour and won't result in happier customers.
Instead, depending on the specific nature of your business, you need to focus on metrics like first contact resolution (FCR), or net promoter score (NPS) that measure customer satisfaction or loyalty rather than just operational efficiency.
2. Streamline your business and keep it lean by empowering customers to self-serve
Businesses today need to offer customers increasing flexibility in the ways they wish to engage with them. And today, with the onward march of digital, more customers than ever want to self-serve.
Back in 2011, analyst Gartner predicted that by 2020, customers will manage 85% of their relationship with the enterprise without interacting with a human. We have no reason to disbelieve this projection.
So, make sure you are in shape to deliver on this approach and streamline your processes now through self-service mechanisms that help customers get what they need quickly and easily.
3. Be proactive – and keep your business healthy
Spring is just around the corner, and for many people that's a chance to 'shake off the cobwebs' and get out there and get fit. The same principle applies to customer service.
Many businesses believe proactive customer service will be too expensive, but just like keeping physically fit, the more effort you put in, the better the results.
Most business models are based on the principle of the straight-through process. An online retailer might expect around 80% of its business dealings to go through without a hitch. It's that other 20% of transactions where there is some kind of problem that can negatively impact the organisation.
This is where proactive customer engagement can help in slashing that 20% and increasing the percentage of trouble-free straight-through transactions that the company conducts.
4. Harness technology to keep your customer service fit for purpose
Anybody undertaking a new fitness regime will find a growing array of technological gadgets at hand to streamline the process, from the latest Fitbits to the most cutting-edge treadmills and running machines.
Businesses are faced with a similarly broad array of state-of-the-art products that, if harnessed correctly, can ensure their customer service operation remains fit and healthy.
Robotic technology is already driving many contact centre applications from auto-agents to text-reading machines, and that capability is increasingly freeing human agents to concentrate on complex interactions with high-value customers.
So, keep abreast of the latest developments and make sure you are using technology where relevant to enhance the well-being of your business and your customers.
5. Track the quality of your customer service fitness plan
It is also important that businesses are measuring their performance. That may involve collecting metrics that deliver information like net promoter scores, first contact resolution, or real-time monitoring of contact centre agents.
Over the next year, we expect to see real-time speech analytics, in particular, increasingly used for applications such as the self-training of agents; ensuring compliance through close monitoring of scripted calls and measuring the emotional content of calls to drive customer satisfaction.
Putting a plan in place
The first few months of any new year can be a challenging period for businesses, but we are confident that 2017 can be a time of great opportunity, prompting organisations to ensure their operations are fit for purpose and making sure that they cut out the bad habits and get on track to deliver optimum customer service levels.
So, be careful to ensure you don't 'miss the boat' this year and ask yourself seriously – have you created your customer service fitness plan yet?
Find out more by visiting enghouseinteractive.co.uk
---