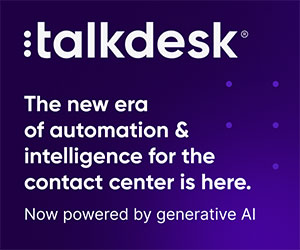 Steve Bell of Talkdesk promotes the use of omnichannel in the contact centre, discussing its benefits to the customer experience.
The Digital Imperative
In the digital world in which we live, consumers are spoiled with choices. We can order any of thousands of products on Amazon with a single click and have it delivered to our front porch tomorrow. The sheer number of toothpaste options at the drug store can be overwhelming!
Your customers communicate with each other via digital channels daily, and they are programmed to want channel options.
"Digital channels are the #1 channel of choice of communication for people under the age of 35."– Dimension Data, Global Contact Centre Benchmarking Report
To engage with digital-first customers today, companies must meet them where they are. Companies that make these digital channels available have a chance to stand out and build or deepen customer loyalty, while also improving customer engagement and satisfaction.
What Is Omnichannel?
To understand omnichannel in the context of the contact centre you have to start with an understanding of its predecessor, multichannel.
The term multichannel defines the various channels that are made available to connect with an organisation. Many of these channels, like chat and email, have been around for decades.
In a multichannel world, the distinguishing characteristic is that these channels are siloed and are often different vendors' products—chat from vendor A, email from vendor B, phone from vendor C and so on.
The lack of connection between these channels has inevitably led to serious inconsistencies in customer service experiences.
The telltale sign is when the customer has to repeat their information and issue upon transitioning to another channel, something that we've all lived.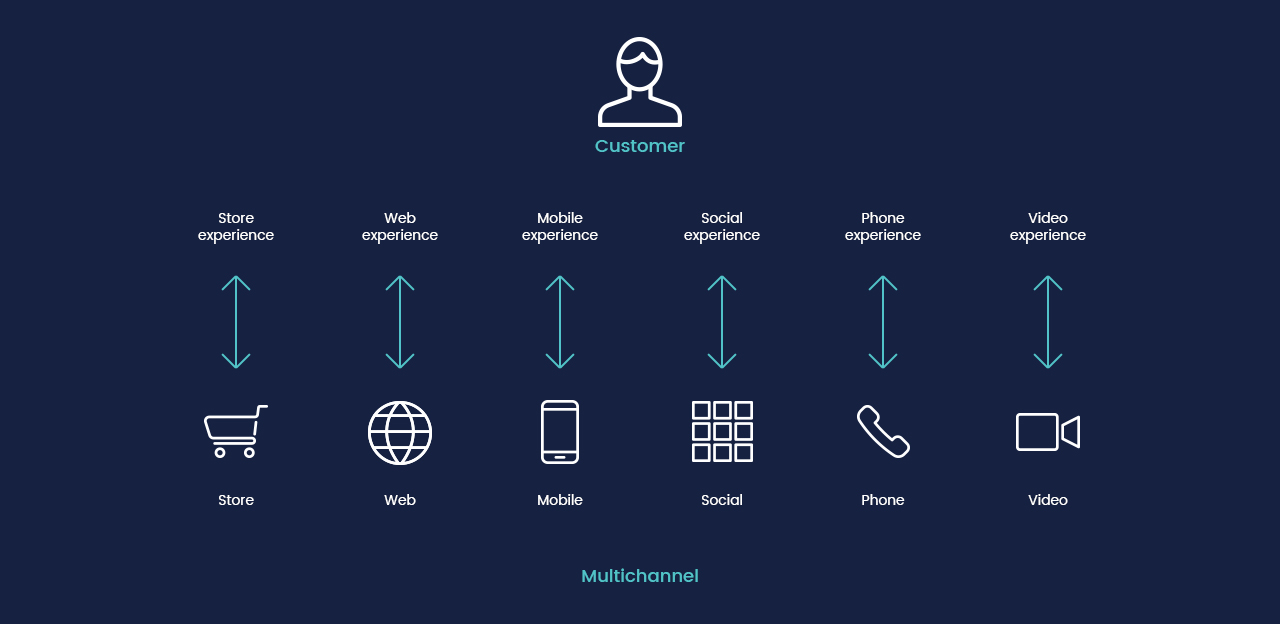 Omnichannel is an evolution of multichannel. It refers to a consistent relationship across all channels.
Omnichannel connects the dots between each available channel. It also refers to the simultaneous use of two or more channels.
Put simply, omnichannel allows for that consistent customer journey with your brand.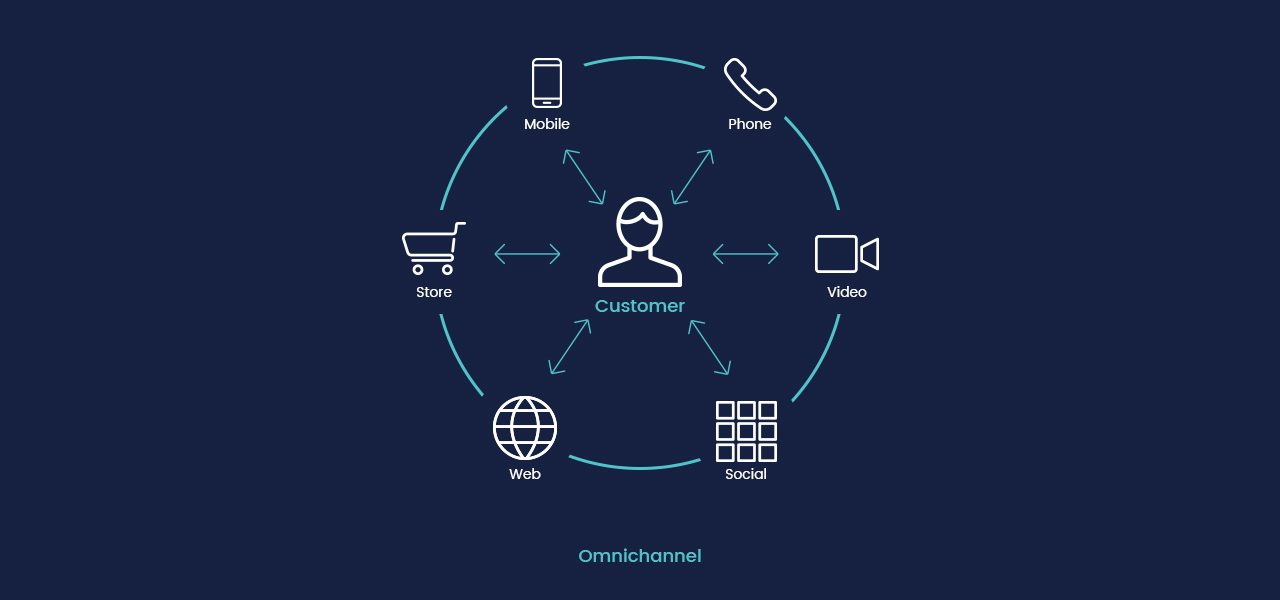 Why Omnichannel Matters
The significance of omnichannel all ties back to delivering a better customer experience. The graphic below is from a 2017 Dimension Data contact centre benchmark report that shows that omnichannel is the #1 industry trend affecting CX capability.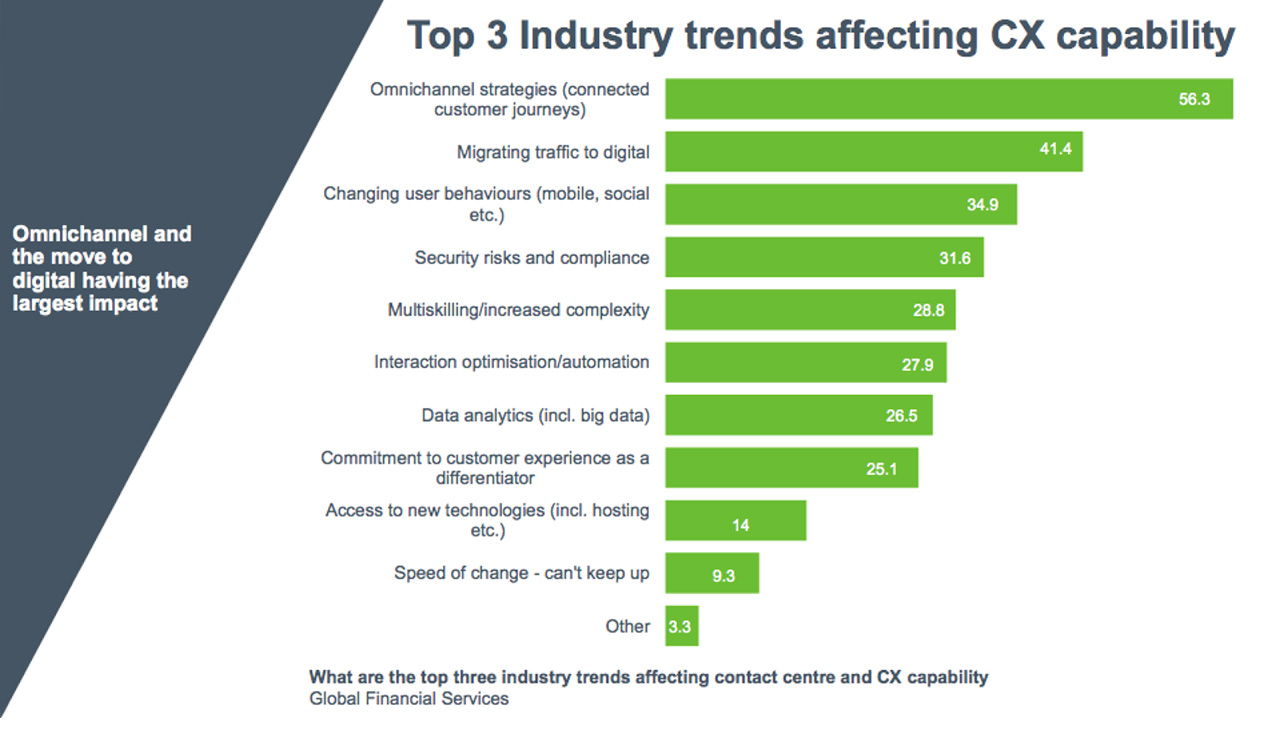 Omnichannel and the move to digital in general has the largest impact on CX!  So if you want to excel at CX, you need to offer omnichannel support.
Effective omnichannel contact centre support has multiple beneficiaries:
From the customer's perspective, not only do they get channel choice and more effective support, they get a more seamless, consistent relationship with your brand.
The benefits to contact centre operations include higher productivity, lower cost (call deflection), higher CSAT and NPS, and better customer insight (via unified reporting of the customer journey).
Agents benefit too: The ability to handle multiple channels is an elevated skill that lends to a more valued, empowered role. The ability to apply multiple media types to assist a customer in a single conversation leads to more successful engagements, which in turn results in higher agent satisfaction and retention.
We're Not There Yet
Despite the obvious benefits, not many companies offer a true omnichannel experience today, as shown in Dimension Data's 2017 Global Customer Experience Benchmarking Key Findings Report:

The primary reason for this is that most contact centres still run on outdated legacy platforms that were never designed for the digital world. In fact, the majority of contact centre systems were built before iPhones were even a thing.
So, in an attempt to support their digital-savvy customers, they have no choice but to "bolt on" point solutions that operate in silos (multichannel vs omnichannel). The result?
Disconnected customer experiences.
Unhappy customers who are more apt to churn.
Non-existent or bad customer insight due to a lack of end-to-end customer journey data.
Instead, you want an omnichannel solution that lets you engage with customers and prospects through the channel they prefer.
Other features include a unified agent interface that makes it easy to assign and combine work from digital channels, driving a more personalised, seamless experience for customers.
Conclusion
At the end of the day, your customers don't think in terms of "channels" – they are looking for a consistent relationship with your brand. They want you to know them, and they want you to make it easy for them.
You can't get there with outdated legacy platforms and siloed channel products. Only a modern cloud-native contact centre platform and an effective omnichannel strategy and solution will deliver the optimal CX your digital-first customers seek.