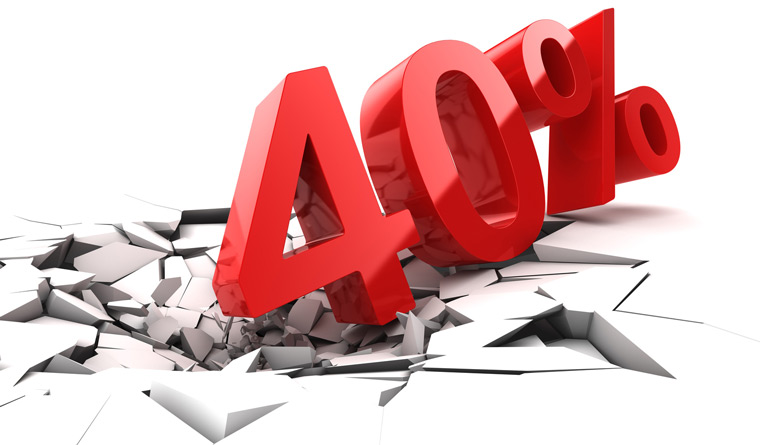 The voice of nearly 350 industry professionals has revealed the true extent to which contact centres are being negatively perceived by the wider business.
An alarming 39.8% of those surveyed believe that their contact centre is viewed merely as a compulsory expenditure, asserting that their business would label it a "cost centre". This compares to just 25.2% who instead suggest that the call centre is a "profit centre".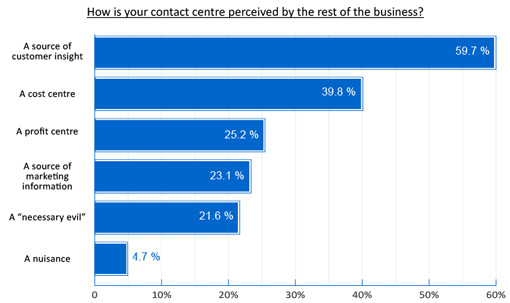 Many businesses are ignoring the insights of the contact centre
Labelling the contact centre as a "cost centre" could perhaps indicate that some businesses may be ignoring valuable information that is provided by the contact centre. If used correctly, the call centre can be used to direct the voice of the customer into the wider business to drive real change.
In addition, less than 60% of companies believe that the contact centre is a key source of customer insight. This means that many businesses are missing out on key benefits that contact centres can offer them.
One benefit includes involving call centre advisors in product design, as it is they who interact with the customers, getting to know their likes and dislikes of the products that their business delivers.
One company did this because its developers were struggling to find out what their customers want and how they actually use a product, so they had to think "I have to invent what I think what they would like". By using advisors, the business eliminated such uncertainty.
This is just one example of how many organisations are involving advisors in operations and strategy and how companies are successfully utilising of the contact centre.
Throughout March 2016, Call Centre Helper readers were invited to take part in an 'What Contact Centres Are Doing Right Now – How do you compare?' survey, run in partnership with NewVoiceMedia. The aim of the survey was to capture a snapshot view of latest and most valuable insights into the fundamental framework of the contact centre.
---