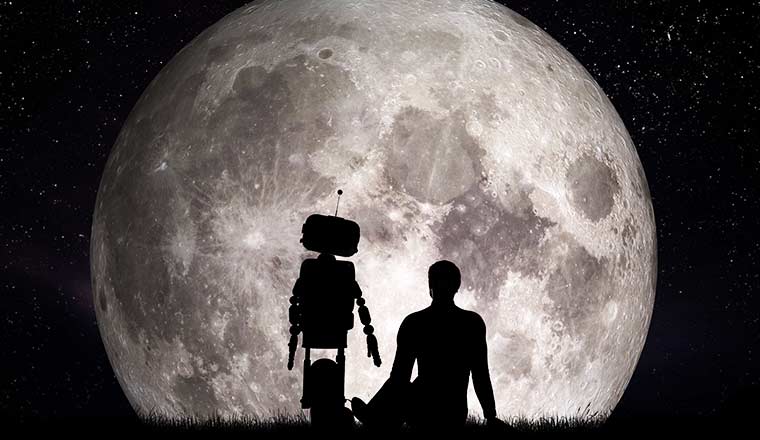 A recent PwC report revealed that robots will take a third of British jobs by 2030, but how will Artificial Intelligence (AI) impact the contact centre?
According to Aspect Software, the implementation of automated technology in the contact centre will not harm the workforce but empower them.
Aspect Software reassures organisations that the implementation of automated technology will enable their customer service centres to provide faster support and help agents to work to a higher standard while bolstering the bottom line.
Agents are also claiming that by handling more of the complex questions that chatbots can't, they are seeing potential to improve their skills and provide greater value to the company.
In its recent agent experience survey, Aspect found that 72% of customer service agents said that adding chatbots to their organisation would make them feel they are having a bigger impact within the company. 59% also stated that they feel more satisfied in their jobs and more committed to the company with chatbots as teammates.
Along with the effect of automation on workforce satisfaction, 64% of agents also believe that chatbots enable them to provide more personalised service experiences for customers, meaning a better service for customers as well as fulfilled agents.
Stephen Ball, Senior VP Europe & Africa at Aspect Software, advises that automation in businesses can become a flowing symbiotic relationship.
He said: "The introduction of automation is not an either–or proposition. Instead, the two sides can work in unison to establish a higher level of customer care, while making sure agents have a greater sense of value within the company.
"That said, if you're going to use automated technology in your contact centre, you must be ready with a strategy to make the most of your personnel as you offload basic responsibilities onto your software."
Stephen continued: "In a world of Alexa, iRobot and self-driving vehicles, we should be ready for robots to make their home in the contact centre.
"In our research, we discovered a great deal of optimism about the foray into chatbot technology, with many customer service agents looking forward to being able to manage their work lives with the best software possible.
"The future isn't a gloomy robot-infested world with higher levels of unemployment. It's a brighter place with more work satisfaction from a generation who have a better quality of work–life balance.
"The implementation of automated technology in the customer contact centre will only empower the workforce to become more committed to the business," Stephen concluded.
To find out more about the Aspect agent experience survey, click here.
You can also visit Aspect Software's website: www.aspect.com/uk
---