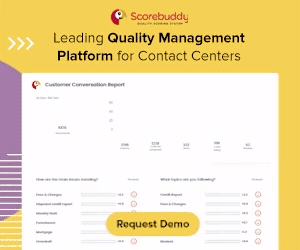 Online chat is fast and allows people to multi-task, so live chat is an excellent channel for customer support in online businesses. By using the live chat properly, business revenues can surge.
This article looks at 14 live chat best practices for practical support and the best outcome for customers.
1. Be Proactive With Messaging
The most crucial point in having live chat is to be proactive rather than reactive.
Customers want their issues and complaints to be addressed immediately and without unnecessary effort from their side. Putting a live chat button on the bottom corner of your website is one of the simplest and most reliable ways to accomplish this.
You can use it to contact your visitors and give information or assistance with any issues. For example, you might send a message to a person browsing a pricing page to say:
"Hey there! I see you are interested in our price plan. I can go over all of the advantages and disadvantages with you."
If you want to make your automated chat prompts natural and helpful, you need to do smart targeting.
Different customers include a hesitant shopper, a returning customer, and a client who navigates a FAQ. Smart targeting provides a more individual experience for webpage visitors.
For instance, when I log onto Mailchimp, my dashboard says, "Welcome back, Kayla" — this is because my account with the site has my first name in its system and uses smart targeting to make my interaction with the website more delightful.
A proactive welcoming message shows your clients that they can rely on live chat and encourages them to interact with you.
2. Strategically Position the Live Chat Window
Studies show that online visitors initially look at the right side of the screen when exploring websites.
If they need live chat assistance, they will most likely look for it in the lower right-hand corner of a website, so think about placing it there.
Make sure that your visitors can quickly notice your live chat button on your website no matter where they are.
Many visitors will not land directly on your homepage, so the accessibility of live chat across your site is critical for your customer experience and retention. They will not bother looking for the live chat somewhere other than their landing page unless they are interested. If they don't find it, they may exit your website before even giving it a chance.
This seemingly insignificant disadvantage appears to be a significant source of higher bounce rates in several circumstances.
It is especially true if your website is complicated and requires customers to exert significant effort to proceed. So rather than ignoring your live chat, make sure it is visible on your pages.
3. Etiquette for Live Chat Best Practices
Remember, the best online chats centre on communication, and don't get caught up in highly technical conversations. Instead, a support representative should establish specific patterns at the start and end of a conversation.
Customers come into live chat conversations with certain expectations. Agents should stick to positive language, empathize with clients' dilemmas, and avoid using negative words and phrases.
Admitting your mistakes, if necessary, is essential too. For starters, consider adding the phrase "sorry for the inconvenience" in a clever way in your message.
After you have resolved the problem, ask the client if there is anything else you can do to help them. It is the most effective technique to show real attention and a positive attitude. Customer retention and pleasure are undoubtedly your primary objectives.
That is why the way you say goodbye to consumers matters so much. Follow-up is just as critical as the chat itself. Consider sending a message in a week or two to see if everything is well.
4. Specify a Period for Live Chat
A customer's experience of live chat should be as pleasant as possible. That includes letting them know if the live chat is available. Operating hours are a helpful feature that many tools provide. It is a simple approach to informing your customers about your availability without taking their time.
Consider overlapping your team so that the individual who calls at the end of the day can finish a chat that started half an hour earlier.
Alternatively, set business hours so that the day ends one hour after your live chat hours.
If you cannot provide live chat 24 hours a day, you should explicitly state this.
It would help if you made it readily visible to your customers even before they attempt to contact you. For example, a customer can get frustrated if they end up typing a long message detailing their problem and find that you are unavailable when they try to send it.
You can trigger a proactive message describing the situation when you are out of the office and not offering live help. You may recommend that they send you an email to avoid not responding to their problem at all.
5. Provide a Waiting Time Estimate
The live chat support may not always be able to handle all your clients' demands simultaneously. However, no one enjoys waiting on hold, particularly if they have no idea how long it will take.
If you are dealing with a high volume of client requests and chat sessions, be sure to at least alleviate consumer frustrations by letting them know how long they will have to wait for someone to respond to their request. You can do this by activating an automatic message at times of high volume.
6. Create Templates for Live Chat Best Practices
Using pre-written scripts is one of the most efficient ways of speeding up communication without sacrificing quality.
Depending on the sort of live chat software you use, these messages, also known as scripted responses, can be activated in various ways.
Some of them allow you to build a unique shortcut for each canned response, while others offer a drop-down menu that appears when you start entering keywords that appear in a particular scripted response.
You can automate greetings or other general messages that you send frequently. For example, if you frequently deal with disgruntled consumers, you might want to keep a canned response like "We apologize for any inconvenience this has caused" on hand.
If you are used to asking visitors to review your chat session after it is finished, having a ready-made message to ask for their feedback can save you time.
7. Use Emoji and Animated GIFs
There are many ways that agents can express themselves, not just with words. For example, millennials often prefer pictures when it comes to digital chitchat. Using emoji and GIFs can be ice breakers. For example, smiling might work as an icebreaker when you first meet someone.
When you say goodbye, a handshake emoji can be a statement of support and friendship. However, it's good to be cautious. Not all clients may understand a witty image or a harmless emoji. Agents should assess the scenario first in live chat to determine the customer's intent and mood.
8. Imply a Real Human Is Speaking
Allow customers to know that they are speaking with a friendly, polite, and understanding individual to make them feel more at ease while interacting with your brand.
Avoid taking an overly formal or judgmental tone, and do not conceal your agents behind your brand's logo. Instead, you can use a professional picture and name to let customers connect with live chat more personally.
9. Align the Language With Brand Identity in Live Chat Best Practices
It is not just about knowing grammar rules when adapting language to your customers and keeping your brand identity in mind.
Of course, to appear professional in the eyes of a potential consumer, you must have perfect grammar and fluency. This is where a style guide can help. It helps agents to tailor their conversation style while staying on brand.
For example, if you have a real-estate business, you should use a consistent, serious tone in your communications to build trust.
If you are an online gift retailer, you should use a more fun tone when interacting with customers and perhaps use emojis or memes.
10. Use Tags in Message Tagging
Even while the message tagging option is not standard, it can be of benefit. This functionality allows agents to classify distinct chat sessions based on their subjects or other characteristics.
When a visitor contacts you with a request, and you know you have solved a similar problem before, you will be able to quickly assess how things went and what you can do to enhance efficiency and performance.
11. Use Key Performance Indicators (KPIs)
If you want to make sure that live chat support is delivering the results you want, you should not only track but also quantify your agents' performance.
To do this, you will need to figure out your key performance indicators (KPIs), the metrics, and parameters that will assist you in understanding the impact of your live chat support on your bottom line.
You can improve the comprehension of your support performance once you start converting your descriptive clients' perceptions into figures, statistics, and reports.
You will be able to study the critical support factors that negatively affect your conversions in greater depth and come up with practical solutions after identifying them.
12. Use CRM Tools to Increase Sales as in Live Chat Best Practices
CRM tools are essential for a live chat since they simplify support for agents and customers.
These technologies assist agents in handling customer requests by allowing them to create profiles and save pertinent information.
Whenever agents attempt to assist a customer, they can rely on the CRM tool's profiles to improve the experience.
On the other hand, customers do not have to explain everything from the beginning if an agent quits a chat session.
CRM tools synchronize the data provided in real-time, ensuring that everything is accessible even if the connection is interrupted.
13. Keep Track of Your Measurements
Monitoring customer service metrics is essential for great live chat experiences. You can compare your team's productivity to the established KPIs and act appropriately by adopting the proper ones for your team.
The first response time (FRT) measures how quickly a support agent responds to a customer's request and how agile your team is.
Customer satisfaction is measured using the first contact resolution (FCR); the higher the FCR, the more satisfied a customer is. The number of chats is a metric that measures the number of inquiries you receive over a given period; a standard FCR rate is 70% to 75%.
A day, a week, a month, a quarter, and so on are examples of time units following the live chat best practices and methods.
14. Ask Customers to Rate Their Experience With Live Chat
Set up your chat software to allow customers to rate their experience after the current chat conversation.
In most cases, there are three options, poor, average, and excellent, and emoticons that a client can select by clicking the related symbol.
Such a rating will take less than a second for a client, but it will provide you with plenty of information about your support agents' performance.
The chat rating feature is available in many customer support solutions, and you can enable or disable it as needed.
We suggest taking advantage of this opportunity to learn more about your company's performance.
The above-mentioned live chat best practices help you grow your business if you follow them carefully, and the implementation is easier than you might think.
For more information about Scorebuddy - visit the
Scorebuddy Website