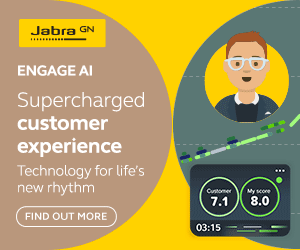 By leveraging AI to make real-time, data-driven decisions and to seamlessly connect students and teachers wherever they are, intelligent video solutions take the tech burden off the teacher, so they can do what they do best: teach.
A Picture Speaks a Thousand Words
65% of people are visual learners. This means that seeing pictures, videos, and other visual content is crucial to their acquisition and retention of knowledge. And even for those not classified as primarily visual learners, visual content is still a major enabler of effective learning; several studies have shown that contextual visual aids significantly increase reading comprehension and retention in students of all ages.
New Ways of Learning Present New Challenges
As the 2020 school year began, 88% of teachers were simply using their laptop's built-in camera. With these limited video capabilities, challenges with engagement, connection, and video fatigue were ubiquitous. This is because prolonged use of low-quality video taxes the human brain.
Whether squinting to see a grainy math equation on a whiteboard or straining to see one of your 24 classmates' heads crammed into a small screen, poor video quality can hinder students' ability to focus and learn.
And when teachers need to constantly readjust their camera to pan to between themselves and the whiteboard, it wastes precious time and energy that could otherwise be spent on meaningful instruction.
Opening up New Doors for Teaching
Intelligent video – that is, video technology powered by artificial intelligence (AI) – can solve many of the issues teachers and students have been experiencing in this new normal of education.
With features like Intelligent Zoom and Virtual Director, intelligent video solutions can frame the speaker so that instruction is optimized for the viewer. Similarly, edge AI enables whiteboarding features to automatically capture and display the whiteboard in a simultaneous dual stream, so that any students learning remotely can see whiteboard demonstrations in real time just as if they were in the room.
And with picture-in-picture – a function which can stream a smaller live video within the main picture stream of the camera – a biology teacher can dissect a frog and explain to the students what she is doing without needing to constantly readjust the camera. Powered by state-of-the-art on-device edge AI, these capabilities open up new possibilities within both synchronous and asynchronous learning methods.
Bridging the Physical and Virtual Classrooms With Intelligent Video
Some school districts are already seeing the benefits of the video-enabled classroom. In Florida, the Sarasota County School District has adopted a fully hybrid model where some students are present in the classrooms, while others are attending the classes online.
To enable educators to bring the classroom environment online, the school district installed Jabra PanaCast cameras and Speak 510 speakerphones in 2,500 classrooms across the district – from pre-K through 12th grade and technical college.
Because of the flexibility this solution offers, this tech-enabled hybrid learning environment will be a major benefit to education in the years to come, regardless of any major changes to learning.
This blog post has been re-published by kind permission of Jabra – View the
Original Article
For more information about Jabra - visit the
Jabra Website