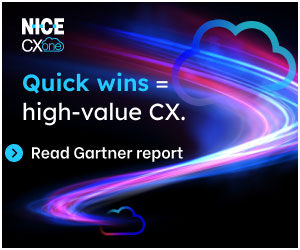 Michal Rutzky of NICE shares seven fundamental key performance indicators (KPIs) and why he believes you should measure them in your contact centre.
Modern call centres are complex hives of data, and the task of mining though it all to assess the effectiveness and efficiency of the agents and their processes can seem overwhelming.
As more data is processed, the risk of losing important information rises, yet this information is crucial for quality management measurement and improvement.
As a call centre leader, you need to measure what your agents are doing, how fast they're doing it, and how well they're satisfying your customers.
The only way to do that is to measure call centre agent productivity with solid, reliable metrics. But what metrics should you measure?
That's where your KPIs come in…
What Is a KPI?
Simply put, a key performance indicator is a measurable value that demonstrates how effectively an organization is achieving key business objectives. Organizations use KPIs at multiple levels to evaluate their success at reaching targets.
For example, high-level KPIs may focus on the overall performance of the business, while low-level KPIs may focus on processes in individual departments or teams.
Defining KPIs can be extremely beneficial to your agents, because it provides detailed information on how each is working and how every call is being handled. In turn, that establishes a framework to give them specific feedback, which they can then use to improve and learn.
So, what are the top call centre KPIs you should be looking at?
As a call centre leader, you have got a lot of data to choose from. Let's help narrow down the long list to help maintain focus on the KPIs that, when focused and improved upon, will really help your agents – and, in turn, your call centre – succeed. What follows is a list of the most important call centre metrics to track.
1. Customer Satisfaction
Customer satisfaction (CSat) indicates how your agents performed in solving customer issues, and is a call centre KPI that can be acquired from many different sources. Call centres typically arrive at a customer satisfaction score by conducting customer surveys as well as obtaining quality assurance measurements.
Regardless of the methodology used to arrive at this KPI, it is one that should always be considered when analysing an agent's effectiveness and efficiency.
2. First-Call Resolution
First-call resolution (FCR) is a call centre metric that is directly related to customer satisfaction, and it is easy to see why. It tracks the percentage of calls in which the agent completely addresses the caller's needs without having to transfer, escalate, or return the call.
Resolving an issue on first contact is so important that many claim that FCR is the single most important call centre KPI related to a customer's level of satisfaction with an organization. It therefore should be at the top of any list of call centre KPIs.
3. Average Handle Time
Average handle time (AHT) refers to how long it takes an agent to complete an interaction. Many contact centres agents are evaluated on how quickly they move through callers because:
Contact centres want to reduce call wait times and
Faster AHT rates should indicate which agents are more efficient.
But evaluating this call centre metric on its own could mask a huge problem. If agents are being pushed to move faster, is the quality of their work suffering?
Most customers don't want to spend 45 minutes on the phone working to resolve a customer service or sales issue, but they also don't want to call back two or three times to actually get everything squared away.
Generally, the goal shouldn't be to make problem resolution time as short as possible. However, if you see a trend of your call handle time getting much longer than normal, that could be a sign that there is an inefficiency somewhere in your resolution process that needs to be addressed.
4. Hold Time
This is a call centre KPI of the amount of time – normally measured in seconds – an agent keeps a caller on hold during a call. It may include the time needed to look something up or to talk to someone else to find an answer to the caller's issue.
Many call centres also specify a maximum length of time a caller may be kept on hold without the agent checking back with the caller.
5. Abandon Rate
Abandon rate is the number of calls that hang up before connecting to an agent. When analysing your abandon rate, be aware that there is a small percentage of people who call the wrong number and hang up once they hear your company name on the automated message (e.g. "Thank you for calling ABC Corporation.").
Typically, these false abandon rates are calculated within the first 10 seconds, and in most centres, this may be between 1% and 2% of all calls. This number may increase if a toll-free number is similar to another that receives high call volume.
Typically, abandon rates are linked to how fast call centre agents answer calls. The faster a call is answered, the lower the abandon rate. High abandon rates can result in lost sales opportunities and poor customer service.
They also have the potential to artificially inflate future call volume as the initial customers who could not get through on the first call continue to call back until they reach an agent.
6. Sales Effectiveness
This measures the call efficiency of each of your employees. It measures the total number of calls against successful sales achieved by an agent. This is important to track to know which of your employees is lagging and which is doing a great job. This will help you to encourage your employees in order to better achieve the set goals.
7. Cost
Gaining a deeper understanding of how much your customer support costs (in terms of percentage) compared to your overall revenue will help you to streamline the running of your call centre, making it all the more economical.
A common goal of businesses is offering exceptional standards of customer service for the lowest possible costs. Keeping that in mind, this call centre KPI is an absolute must-have call centre agent performance metric.
It is best to measure call centre metrics like this one over time, keeping a keen eye on your trends. Should it peak at an unusually high percentage, you will be able to investigate the reason and take the required action to resolve the issue without losing a great deal of time or money.