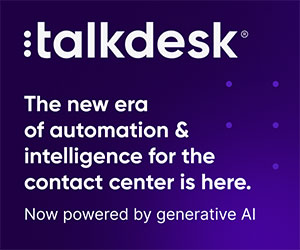 João Safara introduces us to five key call centre metrics and why they are important to track.
Measure twice, cut once. Any carpenter will tell you that. The same goes for contact centre KPIs. Having the right metrics to measure and the tools to track them is the best way to make meaningful changes to your contact centre's performance.
Those changes will lead to a solid plan to improve customer experience (CX) and earn trust. Below are some of the KPIs to focus on and what they mean.
1. Abandonment Rate
Abandonment rate is the percentage of calls terminated between the IVR and the moment an agent answers the call. High abandonment rates could mean that your routing set-up is incorrect or driving up wait time, or even that your staffing is inadequate.
Low abandonment rates could indicate that agents answer calls quickly, routing is optimized and the team is properly staffed or even overstaffed.
2. Average Speed of Answer
Average speed of answer (ASA) is the average time agents take to answer inbound calls. This includes time while the agent's phone rings but excludes time the caller spent in IVR or queueing.
A low ASA means customers will take less time to reach agents and therefore find a solution faster. High ASA could mean insufficient staff training, complex processes or excessive administrative tasks.
3. Average Hold Time
Average hold time is exactly what it sounds like; the amount of time a customer is put on hold during a call with an agent. Leaving customers on hold for lengthy periods increases stress, hurts CX and can end in abandoned calls.
High average hold time could indicate unreliable and slow systems, scattered systems and information as well as undertrained agents.
4. Average Talk Time
Average talk time is the amount of time an agent spends talking to a customer. High average talk time could indicate poor in-call definition, slow systems, scattered information and inadequate training.
5. Service Level
Service level measures the accessibility of a company to its customers. Service level is defined as the percentage of calls answered within a predefined threshold (e.g. 20 seconds).
Calls answered within the defined threshold meet the service level. As an example, to meet a service level of 100% for a 20 seconds threshold, agents need to answer every call within 20 seconds of it arriving in the queue.
The CX landscape is ever-changing, especially in a time where businesses meet disruptive events and customer demand is unprecedented. Tracking your contact centre KPIs will allow you to tackle areas of improvement or, on the other hand, maintain those that are performing successfully.
This blog post has been re-published by kind permission of Talkdesk – View the
Original Article
For more information about Talkdesk - visit the
Talkdesk Website