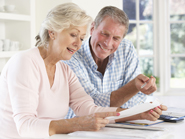 As of this week (1st July), companies using 0845 and similar numbers will have to declare their level of Service Charge. Use our handy reference table to find out what to do next.
What changed as of 1st July 2015?
Companies using 084/087/09 numbers now have a duty to their callers to declare the level of Service Charge that they have chosen to impose. (The Service Charge must be stated as a round number of pence and be inclusive of VAT.)
Companies must also advise that the caller's telephone company imposes an Access Charge when calls are made to this type of number. This will apply to all consumer calls to these numbers across the UK, with the aim of making the cost of calling numbers clear for everyone.
Calls made to ordinary landline and mobile numbers are not affected. Neither are calls made from payphones, international calls, or calls to the UK when roaming overseas.
"This really is a great step forward in clarifying exactly what customers are paying," said David Hickson of The Fair Telecoms Campaign. "Previously there were 300 price points – made up of various combinations of Access Charges and Service Charges across different networks and companies. The changes have reduced that number to just 80."
All Freephone numbers (which begin 0800 or 0808) are also now free for consumers to call from all phones, whether mobile or landline.
How will this impact my contact centre?
Use our handy reference table below to find out how your contact centre will be impacted by these changes and what you need to do next.
What number are you using?


What should you be doing from
1st July 2015?


 01 or 02 geographic numbers
(e.g. 01753, 0118, 0161, 020)
 No action required.
 03 non-geographic numbers
(e.g. 0300, 0333, 0345, 0370)
 No action required.
International numbers
No action required.
+800 International Freephone
No action required.
 0500 freephone numbers
 These calls will remain chargeable from mobile phones. Users have been offered the option to migrate to the matching 0808 5 number or can choose a completely new 03 number – the latter costing less to run and will be an inclusive call for most callers.
07 mobile numbers
No action required.
080 freephone numbers
(e.g. 0800, 0808)

Budget for additional staff and costs. From 1st July 2015, Freephone numbers beginning 0800 or 0808) are being made free for consumers to call from all phones, whether mobile or landline. It is likely that companies using these numbers will see an increase in their call volume after 1st July – and should budget for a possible need to deploy additional staff. Companies will also need to budget for larger bills from their telecoms provider for handling incoming calls, as there will be an additional cost for calls originating from mobiles.
 084 numbers (e.g. 0843, 0844, 0845)
 Declare the level of Service Charge. Companies using 084, 087 and 09 numbers will need to justify the imposition of a Service Charge and then clearly declare it wherever their number is advertised, as will DQ services using 118 numbers. Where imposing a Service Charge cannot be justified, 084 and 087 users can migrate to the matching 034 or 037 number or to a new 030 (for public services, charities, healthcare) or 033 (for any business or organisation) number.
 087 numbers (e.g. 0870, 0871, 0872)

 090, 091 numbers

(e.g. 0904, 0915)

 098 numbers

(e.g. 0983)

 118 numbers (e.g. 118500)
You can also try offering customers the option to request a call-back to avoid lengthy hold times) and promote other ways to contact a company (live chat for instance) to help mitigate the impact.
Costs will become more transparent
"Businesses will almost certainly see the number of Freephone calls (for which they pay, not the consumer) increase; after all, most of us are using our mobiles more frequently," said Justin Hamilton-Martin, CEO of Ultracomms.
"There is an upside to this, of course – such as consumers reacting more spontaneously to promotions that they see while out and about – but apart from additional costs, businesses could also see the overall number of calls increase, thus placing more pressure on customer-facing staff."
What happens if I don't comply?
The Advertising Standards Authority (ASA) will, where necessary, enforce compliance with the regulatory duty to make a suitable declaration wherever a 084 number is published.
For 087/09 numbers, this responsibility rests with PhonePay Plus – although the form of the declaration is exactly the same.
Have you spotted someone using an 084 number without declaring a Service Charge?
Make a complaint to the Advertising Standards Authority (ASA)
---