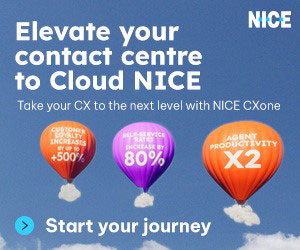 The traditional workplace environment has changed drastically in 2020 across all sectors due to the global COVID-19 pandemic.
During these difficult times, customer support has remained as important as ever. Those serving customers have had to adapt to large-scale change throughout this 'new normal,' while remaining agile and flexible to the ever-shifting needs of customers.
Over the last few months, MoneyGram International has experienced first-hand the challenges businesses and customer support agents have faced – and had to overcome – to continue providing a 'business as usual' service.
MoneyGram was faced with moving 180 agents, which equates to 22% of its contact centre workforce, to homeworking to ensure the health of its employees. It also had to provide ongoing support to teams in order to maintain a high level of customer support.
Despite homeworking previously not being available to agents, this transition from the contact centre environment to the home office was made in just a few days.
Adaptability of Staff Through Technology
Having the appropriate technology proved crucial in making this shift. MoneyGram deployed its customer experience platform, NICE inContact CXone, a cloud-native solution which allows agents to access the same tools they are familiar with in the contact centre, but from home. This proved essential for providing a consistently high standard of service.
"Supporting agents during these unprecedented times was a key consideration and component for maintaining our levels of service," said Malgorzata Hatala, Head of Training & Customer Service Excellence at MoneyGram.
"In the call centre, supervisors are always on hand to support agents. Through the use of technology, we were able to provide enhanced call monitoring, allowing supervisors to give agents better real-time feedback and support."
Regular meetings could also be held with teams through the CXone platform to ensure the agents had everything they needed and to provide additional support if required.
For agents working in a new environment, this was key to ensuring they felt supported and motivated to handle increased customer demand in unfamiliar circumstances.
Customer Satisfaction (CSAT)
The flexibility provided by the technology ensured MoneyGram was able to continue supporting customers with no break in service.
As with all companies, at the start of the pandemic the company was moving into uncharted territory and worked hard to provide a level of service that met the needs and expectations of its customers.
As Hatala explained, the impact was significant: "Because of this work, the move had a positive, rather than a negative, impact on customer support."
"Between February and April, we saw an increase in our customer satisfaction scores. These results included satisfaction with representatives growing from 76% to 80% overall, and a rise from 84% to 88% for our Loyalty Program Customers."
This was a key indicator that MoneyGram had excelled in its customers' time of need and was still able to solve their issues.
Despite significant pressures, it was able to effectively transition to a new operating model without negatively impacting customer relationships.
Maintaining Productivity Levels Among Teams
It's no secret that working remotely presents some challenges. The main pain points with homeworking are the same as those we all experience when taking calls at home, such as excess background noise and an increased number of distractions.
However, challenges like these were outweighed by the increased productivity among teams that were given access to digital-first tools that empower them to do their jobs effectively. This productivity has increased agent satisfaction, which is visible when looking at the positive impact on customer satisfaction.
"After an initial acclimatization period, agents and quality management staff reported higher efficiency rates while working from home compared to the office," Hatala added. "Again, it all comes back to providing them with the right tools."
The success seen in this period will mean homeworking will likely become more commonplace across the company.
By using a cloud-native solution, it's never been easier to offer flexible working across remote locations, which has been the driving force behind MoneyGram's success during the COVID-19 pandemic.
Customer satisfaction and experience has a direct correlation to business success, and that is never truer than in times of crisis.
How businesses respond to these challenging times will have a huge impact on their future viability.