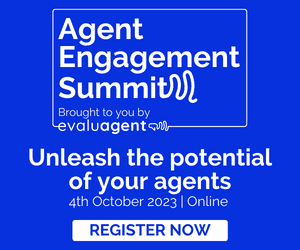 Worried you don't set aside enough time to drive positive cultural changes across your contact centre?
Sarah-Leigh Roddis, Employee Engagement & Communications Lead, outlines how Employee Resource Groups are an effective way to give your agents a voice for matters closest to their hearts.
What Are Employee Resource Groups?
Employee Resource Groups are committees led by employees.
They are focused on any cause or topic the employees feel passionate about giving a voice to. For example, women in leadership, LGBTQIA+, and disabilities, to name just a few.
How Employee Resource Groups Work
Led by volunteers, Employee Resource Groups are set up on a case-by-case basis to support a particular cause or topic.
This allows for several groups to co-exist at any one time – all dependent on what individuals feel passionate about supporting.
Operating as individual committees, Employee Resource Groups are empowered to organize workshops and internal events, and can also feed into a monthly newsletter.
This promotes inclusion and diversity, and helps employees highlight a cause close to their hearts and makes sure their voice is heard.
The members can also act as influencers, sharing content with the wider business for external use on social media – such as photos, quotes, voice clips, podcasts, and blogs.

They can also organize events in the contact centre around wellness, goal setting, and even offer mentorship across the organization. For example, the women in leadership group may wish to invite a doctor in as a guest speaker to lead an open discussion around the menopause.
Thanks to Sarah-Leigh Roddis, Employee Engagement & Communications Lead