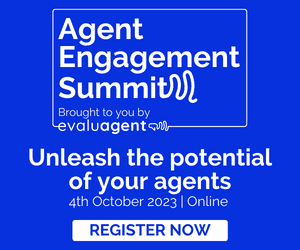 Want to add a bit more fun into your contact centre? Employee engagement activities are a great way to boost morale, productivity, and team cohesion.
As Louise Phillips, Vice President – Customer Centres at Virgin Atlantic, comments:
"The activities which never fail to bring a smile are those that strengthen the employees' connection to each other and our brand.
"We have found that any opportunity to let our teams have adequate time to be together in a fun way, where they can experience our product/brand, always recharges our levels of engagement.
"When our people feel connected to each other and what our brand represents, we see higher scores in employee happiness and retention."
With this in mind, we have put together a great list of employee engagement activities for you to try today, as well as some to avoid!
26 Employee Engagement Activities to Try Today
Here are some tried and tested ideas from our call centre community:
1. Cooking Classes
Team-bonding nights are great fun.
For example, cooking classes and board game nights.
With thanks to Eric
2. Friday Game Day
We have a 'Friday Game Day' each week!
Each leader takes a 30–45-minute game such as Virtual Pictionary, Name That Logo, etc.
It's done wonders for morale and diverse team interaction.
With thanks to Julie
If you are looking for some inspiration on games you can play, read our article: The Best Motivational Games for Employees and Remote Workers
3. Ice Cream Days and BBQs
We used to have ice cream days, BBQs, and bucking broncos.
With thanks to Ali
4. 'On the Spot' Praise
Keep your ears and eyes open if you hear a good conversation or an action being implemented – no matter how small it may appear, offer in-the-moment praise.
This is so valuable and offers an instant lift to people's morale and engagement.
5. Birthday Club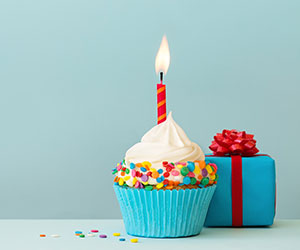 We usually all put £5 in a pot on pay day and use this during the month to celebrate birthdays, as well as people moving home, having babies, and so on.
These small gestures help people feel they matter and that their personal events are important, which enhances morale and maintains engagement.
We also find that asking one of the team members to organize this helps people bond more.
6. Volunteer Days
Ask team members to share ideas around volunteer days.
This opens great conversations around charities and causes that may be close to their heart.
Not only that, but volunteering time allows people to do things outside of the work environment, which allows then to relax, increases morale, and enhances engagement when they are back in the office together.
7. Group WhatsApp
Create a group WhatsApp so people can chat outside of work hours, share any special occasions, or even just jokes.
Some people can be lonely outside of work and these kinds of chats can really help them, which again contributes to engagement at work.
If people don't want to be part of the group, tell them that's totally fine too. People will appreciate being asked.
Some people can be lonely outside of work and these kinds of chats can really help them.
8. Use Huddle Time to Play Games or Riddles Too
Don't make huddles and team meetings just about work.
If time and workloads permit, every so often use these huddles to play games or set up a group work chat on Teams for catchphrases or riddles for people to try and guess during the day.
This keeps people talking to each other and engaged and can help take the edge off a tough work environment.
With thanks to Eram Latif, Connections Live Care Team Leader at BT Consumer. Also a Finalist for 'Team Leader of the Year' at the Northern Contact Centre Awards 2022.
9. Build Activities Around Your Products and Services
I'm incredibly lucky to work with an automotive manufacturer with several different car brands.
We like to encourage our team members to be part of the brands through on-site days where employees experience the vehicles to explore the features, sit inside, and learn about them.
For those working at home, we have a virtual showroom and our team members there support us in showing others around the cars.
10. Wall of Wow
We recently shared our 'Wall of Wow', showcasing our very best in C-SAT comments, as well as providing much deserved recognition and treats!
11. Regular Polls and Quizzes
I love a good quiz. Whether it's:
trivia around our values, or the occasion we're celebrating,
a knowledge quiz
we're always up for testing ourselves!
We also have fun running light-hearted polls.
12. Create a Team Spotify Playlist
We've created a Spotify playlist, each submitting our favourite song.
With thanks to Sarah-Leigh Roddis, Employee Engagement & Communications Lead
13. Choose Charity Partners for the Year
Every year, we ask our teams to nominate local charities for us to partner with, as they often hold a special place in their hearts for one reason or another. Then we always ask our teams to vote on our chosen charity partners for the year.
By knowing they're part of the process, the team are already invested, and even the charities that don't win the vote will still be supported through ad hoc events throughout the year.
14. Invite Charity Partners Into the Office to Run Fun Games and Events
We maintain a close relationship with our chosen charity partners, ensuring our teams can see what their hard work is contributing to. We also occasionally invite them into the office too!
We have even had the kids from our chosen charities making milkshakes and selling waffles to our employees, which went down an absolute treat.
With thanks to Sophie Dorrell, Business Change Manager at Interact CC. Also Winner of the 'Change Maker' Award at the UK National Contact Centre Awards 2022.
15. A Fun Friday Debate
Challenge your team to think outside the box by pitching them against each other in a friendly and fun debate. You can do this activity one-on-one or in teams.
There are many topics out there, but to keep it light-hearted, you could try simple ones such as:
Dogs vs. cats
Tea vs. coffee
Milk chocolate vs. dark chocolate
With thanks to Joe
16. Try Out Local Workshops and Events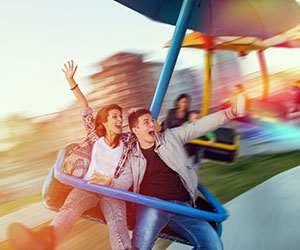 Look beyond your contact centre to see what's on offer in the local area. You may find there's everything from cooking to yoga, or even a local festival.
Some small businesses may even be able to come along and do a taster session for a small fee.
You may also find there's appetite for a handful of team members to sign up for the same club or activity and go together after work every week.
With thanks to Emma
17. Mentorship Sessions
You could do a skills-sharing or mentorship session, where team members offer to do one-to-one sessions or give a talk on something they know a lot about.
This will very much be a case of you get out what you put in, but it's worth inviting volunteers to get involved and see what comes of it.
With thanks to Poppy
18. 'Bring Your Dog to Work' Day
Why not liven up the office by getting involved in the next 'Bring Your Dog to Work' day.
With thanks to Oliver
You can find out more about the logistics of employees bringing their 4-legged friends into the workplace in our article: The Latest Trend: Dogs in the Contact Centre
19. Puzzle Race
A quick-fire way to pitch teams against each other in a fun race is to give each team a jigsaw puzzle.
Against the clock (or each other – in the same room – space permitting), they then must complete the puzzle as quickly as possible, delegating tasks to find corners, edges and middle pieces.
For an added boost, why not design a personalized puzzle online with a company or team photo?
With thanks to Lucy
20. Taskmaster Challenge
Inspired by the much-loved British comedy panel game show, you could create your own version in the contact centre.
Simple challenges such as peeling an orange, unravelling a whole toilet roll, and writing down an A-Z of place names are all easy additions to your own in-house Taskmaster – but of course the possibilities are endless.
With thanks to Aiden
21. T-Shirt Design and Printing Challenge
Challenge your teams to design a new T-shirt – for fun or as part of a rebranding exercise.
They will need to work together to choose a design. They will then need to print the design and present it to a judging panel.
Note, the 'printing' could be as simple as giving them some felt tips or fabric pens, to sending off for a bespoke iron-on design, or even bringing in a suite of fabric printing tools for teams to try out.
With thanks to Bobby
22. Bring 'The Apprentice' to Your Contact Centre
Why not challenge your teams to a business task – like 'The Apprentice'? This could focus on an area of business improvement. For example, ideas to improve the breakout room.
Give them a budget, then set aside some time for them to brainstorm their ideas and then present back at the end of the day. Then put a committee together to help implement the best idea(s).
With thanks to Sophie
23. Dragon Boat Racing
Dragon Boat Racing is a fun and inclusive water sport, where teams compete in large canoe-like boats.
Want to give it a try? Dragon Boat Racing is well established, with organized events across the country.
Simply look out for events near you and sign up your team to get involved.
With thanks to Kyle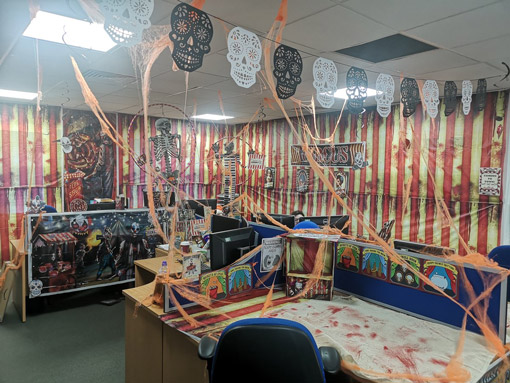 24. 'Decorate Your Desk' Contest
This is a simple yet fun idea that can be recycled across the year for different themes – including Easter, Halloween and Christmas, to name just a few.
With thanks to Jody
25. Celebrate National Customer Service Week
We recently celebrated National Customer Service Week, with multiple employee engagement activities throughout the week including:
Leaders using their daily huddle to play games with their teams – Games included: Virtual Team Painting, Who Am I, Trivia, Rebus, puzzles, etc…
Dedicated trivia day – Winners received recognition vouchers or recognition time for activities across both days.
Post a fun picture in the Teams channels – This could be pets, kids, Halloween costumes, fun workspaces, or sports T-shirts/jerseys.
Leaders saying 'thank you' to ALL employees – Ranging from a simple email, through to recognition points and vouchers, or handwritten notes.
Throughout the week, top performers across different KPIs each day were also awarded recognition time or vouchers.
With thanks to Sean Benson, Senior Division Manager at Allstate Northern Ireland. Also Winner of the 'Contact Centre Support Manager of the Year' Award at the UK National Contact Centre Awards 2022.
To discover why contact centres should be celebrating National Customer Service Week every single week of the year, read our article: Celebrating National Customer Service Week
26. Let Agents Walk the Customer Journey – Outside of the Contact Centre
Throughout the pandemic, being able to schedule activities was challenging, and our people certainly missed these opportunities. So, we are now fully focused on reviving this area of engagement.
For example, once new employees complete the final part of their training, we schedule them to have a day at London Heathrow Airport, spending time in the check-in zone supporting our customers as they check in for their trip, then walking the customer journey and experiencing all of our customer touchpoints through to boarding a Virgin Atlantic Aircraft.
For all other employees, we ensure they too have adequate opportunities to spend time together, whether that be visiting the airport, or visiting a new aircraft.
With thanks to Louise Phillips, Vice President – Customer Centres at Virgin Atlantic
★★★★★
Additional Employee Engagement Ideas
There are lots of other employee engagement ideas you could try too, so we have put together a list of the top suggestions:
'Build a card tower' challenge
Betting on sporting events
Book club
Bowling
Canoeing/kayaking
Christmas party
Clay pigeon shooting
Dress-down days
Falconry
Fun 'peer to peer' awards
Go to or hire a funfair
Go to the races
Hiking
Hot-air balloon ride
In-house massage day
In-house or online language classes
Obstacle course
Paddleboarding
Parkrun
Photo/selfie challenges
Picnic/potluck lunch (indoors or outdoors)
Pumpkin carving
Sign language short course
Start your own basketball/football team
Step challenge for charity
Take part in a sailing regatta
Talent shows
Treasure hunt
Treat everyone to a free lunch
Video game tournaments
Yoga, stretching and breathwork sessions
☆☆☆☆☆
What to Avoid When Planning Employee Engagement Activities
Don't Just Rely on Short-Term Boosts
Parties and giveaways are great for providing short-term boosts, but no one is going to feel connected with their organization if they have a free chocolate bar but zero influence in their working environment.
We provide multiple avenues for all colleagues to share their challenges and frustrations, as well as their ideas and potential initiatives.
Not only do we listen and act, but we also share the progress and the outcomes with everyone so they can see that their voice has influence.
With thanks to Daniel Ward, Senior People Development and Quality Manager at Ocado Retail Ltd. Also Winner of the 'Training/Coaching Manager of the Year' Award at the UK National Contact Centre Awards 2022.
Adding Alcohol Can Go Horribly Wrong
What could go wrong with wine tasting? A lot, as it turns out.
The following day very few turned up for the meeting.
With thanks to Jason
Sensitive Themes Can Cause More Harm Than Good
We once did a baby-themed day of events (e.g. count the jelly babies, decorate a baby grow with felt tips) when a member of the HR team was returning from maternity leave.
With hindsight, it was a sensitive topic/subject, which resulted in a handful of employees being quite upset.
With thanks to Gwen
If you are looking to improve and measure your employee engagement, read these great articles next: