Should you be separating certain customers from others – giving the higher value ones a better service? Martin Dove investigates.
It is a fact of business that some customers are worth more than others. I am often asked how this should be reflected in the contact centre environment. Should the higher value customer receive a better service? Does this carry the risk of alienating some of your customers? Is it really cost-effective to divide customers and, frankly, is it fair?
"the call centre is a great opportunity to give top class service to your premium customers"
The answer is not a simple one. There are many considerations for a business looking at customer segmentation. For businesses, product margin, infrastructure, product complexity and desired customer experience all have a significant impact on what service a customer receives.
(related (keywords: customer)
Recently, Merchants Consulting hosted a round table discussion with senior customer service directors
from several large household brands. The discussion was enlightening and revealed that businesses approach this common problem in a huge variety of ways.
For some, the call centre is a great opportunity to give top class service to your premium customers, providing high value customers with their own telephone number and call centre. Others do not see it as cost-effective to separate customers. Rather, they lump them all together as a cost-saving measure. Others again believe in top class customer service for all, as part of a managed customer experience where the contact centre is seen as a key customer interaction.
To segment or not to segment?
The pros
Excellent customer service can be used to increase retention of high value customers
Cross-selling and up-selling can be focused on high-spending customers
Customers who are spending a lot want to be spoiled
The cons
The cost of segmentation could outweigh the benefits, particularly if your information systems are not fully integrated
You risk alienating your low-value customers
Customers may not expect excellent service all the time, so why waste your money?

High quality for high value

One tactic to attract and retain high value customers is to give them the very best service.
Virgin Atlantic offers incentives to its frequent flyers in the form of its loyalty scheme 'Flying Club'. Depending on air miles flown (and value as a customer), customers are banded in to red, silver and gold tiers and earn various discount fares, offers and deals.
Virgin provides its Flying Club Members with a dedicated telephone number where these premium customers can call up and get advice, information and make bookings on production of their 11-digit reference number. All other lower value customers are sent through the standard call centre, which typically has longer waiting times, fewer incentives and less personalisation of service.
Exclusive bank Coutts is another interesting example, offering a 24-hour 'concierge service' that claims to fix just about any task you throw at them, including an emergency birthday gift for your partner, chosen, wrapped and delivered without you having to lift a finger. Having said that, to carry one of these cards in your wallet, you need to earn something in the region of 20,000 per month.
Standard quality for high volume
On the flip-side, consider the mobile phone market. There are now more mobile phones in the UK than people. These contact centres see huge call volumes every day. So for operators like Orange, Vodafone or O2, the call volume in to the contact centre is such that effectively segmenting customers by their value and the service that they expect may not be feasible.
These brands tend to employ a 'one size fits all' policy for their customer service. By cutting costs on segmentation, the contact centres of these businesses tend to focus on achieving first call resolution rates and quick wrap times to plough through the calls quickly and efficiently.
Indeed, even though it may seem easy to route those with the highest bills to the front of the queue, often the information channels for huge organisations such as these are in silos. Restructuring the contact centre to join together the information channels is a disruptive and costly experience for any business and often the investment cannot be justified.
Similarly, leading FMCG manufacturer Unilever takes over 18,000 customer calls in to their UK contact centre every month. While each customer enquiry must be dealt with in a professional manner, speed of call and first time resolution are key to success rather than segmenting the customer base.
In fact, segmenting customers in industries such as FMCG is difficult because the identity of the incoming caller is unknown. The 'one size fits all' policy means that – whoever you are and whether you ring about your washing powder, your shampoo or your fish fingers – you will get a consistent level of service and attention, hopefully aligned to the marketing objectives of your business.
High quality without question
Interestingly, there is a third way of dealing with the matter. Some brands choose to employ a customer service strategy that sees all enquiries as equal – regardless of value. Home appliance manufacturer Miele, for example, operates a customer service strategy that sees it offer the same high level of service whether they spend 100 on a vacuum cleaner or 600 on a new fridge freezer.
Alex Clark, head of customer service, told me about the high customer service levels that they set.
"Every single customer is a high value customer in our eyes," he said. "The confidence we have in the quality of our products means that we believe our customers will stay with us through more than just one purchase. That's why, for us, [our approach] not only supports our brand promises, but ultimately adds to our bottom line."
The notion behind Miele's approach and other brands like it is that word of mouth is critical to its success. LEGO is a household name and is committed to taking a premium brand approach to its customer service. Its customers are loyal followers and brand disciples and expect a quality response.
As Richard Stollery, senior director for consumer experience at LEGO put it: "We rely on customer feedback to ensure we are getting it right. We encourage any of our customers to call or e-mail us whenever they have something they want to say – good or bad. It's vital for us to know what they think. Ultimately, that constant interaction leads to not only significant brand loyalty, but brand advocacy and a higher level of sales."
In my experience it is rare that a brand is prepared to invest in such a forward-thinking attitude to the contact centre. The costs of adopting a high quality approach for all make it a risky strategy and one that relies on a high return per customer in order to justify increased call time or the use of incentives.
It is also notoriously hard to measure a customer's lifetime value and therefore justify such a significant investment in customer service.

Meeting and exceeding expectations

One thing all businesses are acutely aware of is the expectation of their customers, and playing to these expectations may be the answer for any call centre wondering whether or not to segment customers.
There are circumstances under which customers don't expect to get such high quality service. Many businesses simply see that it does not make financial sense to invest more in order to regularly exceed customer expectations in situations where customers would happily be prepared to accept a lot less and still remain loyal.
For example, if you buy a budget flight for a fiver, you don't really expect to be greeted by name when you call them. Rather, you are prepared to sit in a queue until your call is answered.
Think about it: consumers would surely be up in arms if the decision was made to double the prices of such flights so that call waiting times were reduced.

The answer?
Overall, then, it is all about matching expectations with the customer service you can and are willing to provide – and then balancing this with what level of investment you are able to make.
Some brands believe that additional investment to constantly 'exceed' expectations is worth it in the long-term, but many businesses find convincing the finance director of this is a different kettle of fish.
Other brands know segmentation works for them and have integrated their systems to allow this to take place. This allows businesses to cross-sell and up-sell to high value customers, as well as allowing them to provide customer service that makes them feel valued.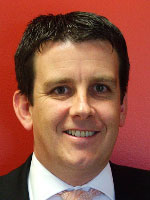 Many commit to a blanket customer service policy to keep their customers happy, focusing on tangible key performance indicators (KPIs) such as first call resolution and short wrap times across the board.
In short, when developing your call centre strategy, segmenting your customer base is certainly worth considering. However, the financial return on such investment needs to be carefully considered alongside your business objectives.
Martin Dove is managing director at Merchants Consulting