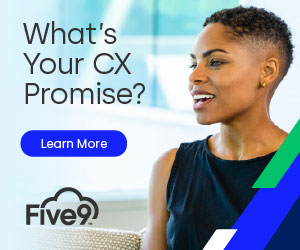 Thomas John of Five9 shares his thoughts on how to deliver great customer service to your customers via digital channels.
As businesses face increasing product commoditization, the only way for them to generate customer loyalty and differentiate in a crowded market is through customer service.
Differentiation lies in creating consistently excellent experiences for customers throughout their journey – experiences that are based on a deep understanding of the customer, their preferences, and issues and finally yet importantly, buying behaviours.
Businesses are embarking on their digital journeys for the cost efficiency it brings, together with the flexibility to keep up in a highly competitive market.
With this in mind, the contact centre rises up to become the central point of customer interaction and customer experience.
Today's interactions are led by the customer – they want to interact with businesses on their channel of choice, and businesses need to keep up with these requirements.
Delivering the service that customers demand through the channel they choose is a key differentiator for businesses, no matter if their contact centre agents are working from home, as with the current pandemic situation or in contact centres located somewhere around the world.
Bringing excellent technologies together to empower businesses to deliver excellent customer service is key, but you will have ideally designed your customer journeys, across all channels, first.
With this point in mind, let's look at three more key tips for delivering great digital customer service:
Investigate how you can retain context across channels, through a centralized CRM, click-to-call links and so on.
Examine your customer base; who are they? Think of their demographic and channel preferences; which digital tactics would best meet their preferences?
Install cloud technology to make the flow of customer data easier and future integrations with other technologies simpler.
On this last point, make sure you pick a cloud partner with a passion for creating outstanding customer experiences and a professional approach to delivering service to businesses.