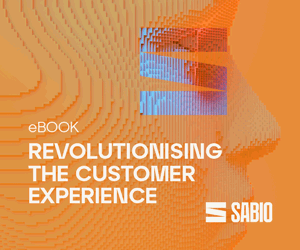 Our panel of experts share some of the key questions that your contact centre should be asking itself before it implements a new channel for digital customer service.
1. Have We Mapped Out Our Customer Journeys?
Before you take the plunge and start rolling out new digital channels, you need to think about the customer journey and what combination of approaches will work best for your business. That means developing a digital by design approach rather than being pushed into a digital by default one.
To do this effectively, you need to think about segmenting your customers into different groups and then focus on working out what channels are best suited for this type of customer on these kinds of devices doing these kinds of interactions.
You'll need to consider: what is going to give each customer type the fastest journey time, with the least amount of effort and the highest degree of reliability and then work back from that.
2. Where Would the Channel Add Value to Our Key Customer Journeys?
If you can't articulate where your new channel will add value to your top five to ten customer journeys, and the new channel is not going to do a better job than an existing channel, then don't add it to the mix.
More channels can often mean more channel conflicts, as you increase channel switching, costs and time spent on the customer journey.
Adding more channels does not in itself make for better customer service. That's not how the formula works.
More channels can often mean more channel conflicts, as you increase channel switching, costs and time spent on the customer journey. This is as well as risking the wrong channel being selected by the customer for the wrong application.
3. Are Our Channels Fully Integrated?
As you bring new channels on stream, make sure they are fully integrated to ensure that the customer gets a seamless experience whatever channel they are interacting over.  Otherwise, you risk building customer frustration rather than customer satisfaction.
The classic example of the former is when the customer starts the interaction with the business on the live chat by typing in detailed information about themselves and their query.
The interaction then fails and they have to resort to calling the contact centre directly, only to be asked straightaway for the same information.
All the effort they have made, all the contextual information they have added, has been lost – and the customer is effectively back to square one.
Instead, look to ensure that you capture all the necessary context and present it to the customer service representative (CSR) at the point of interaction.
Thanks to Jeremy Payne at Enghouse Interactive
4. Have We Set Appropriate Expectations to Customers?
As the majority of contact centres have yet to really expand their digital channel offering beyond email and chat, it's important to first gain a clear understanding of which areas of the customer experience you're looking to improve.
Providing a new channel for your customers to interact with your business can:
Improve the customer experience
Increase labour utilization
Gain a deeper understanding of your customer preferences
While it is possible to achieve all of these things, it's important to identify what your primary objective is for adding the new channel. This will help in tuning your new channel to ensure your primary objective is achieved.
Thanks to Patrick Russell at 8×8
5. Do We Know Our Audience?
It's important to have a clear understanding of which communication channels your target customer segments prefer. You can get this information from research reports, industry analysts and by surveying your customers.
Yet while you may find your audience to have their preferences, they may not know each of the possibilities that are available to them.
For example, they may not be aware that they can communicate with your business through messaging apps or that co-browsing is a great way for advisor-assisted form-filling. However, once customers get to try them out, they may very well love them!
These channels can also help you differentiate yourself from competitors and give you a leg up with next-gen, digital-first customer segments.
Thanks to Anand Subramaniam at eGain
6. Are Advisors Prepared to Answer Customer Questions Regarding the New Channel?
In order to provide an effortless experience to your customers, you don't want your advisors to be caught off guard when your customers ask questions about the new channel or complain about failures they had on the new channel which forced them to call in.
You don't want your advisors to be caught off guard when your customers ask questions about the new channel or complain about failures they had on the new channel.
A related yet almost more important consideration is to ensure consistency among your channels. This consistency needs to be in terms of policy, price, products and features. You don't want customers to get conflicting information from different channels.
For example, a customer may say something like "the price you are offering is different from what I saw on the digital channel."
To avoid these scenarios, make sure your contact centre is trained and equipped to answer the inevitable set of new questions that will come your way upon launch.
7. Can We Measure the Effectiveness of the New Channel Once Implemented?
As you launch a new digital channel, offering or capability, it is critical to understand how it's being perceived by your customers.
You need to monitor and evaluate if it is adding value, whether customers are adopting the new capabilities and what challenges are emerging around the new channel.
Most importantly, it is critical for you to evaluate if the new channel results in better outcomes for the organization—reduced call volume, higher FCR, better satisfaction and higher loyalty.
One way to do this is to use interactions analytics software to monitor feedback from both the new digital channel and to monitor feedback from your phone queues related to customer questions about the new channel.
Thanks to Shorit Ghosh at Clarabridge
8. Is the New Channel Focused on Lowest Cost Delivery or Service Optimization?
New channels are often introduced as a knee-jerk reaction, but it's important to know what you are trying to achieve from the outset.
Are you looking to reduce the cost of meeting customer needs, or do you want to provide an extra level of service and exceptional customer experiences?
Are you looking to reduce the cost of meeting customer needs, or do you want to provide an extra level of service and exceptional customer experiences?
If you are looking to cut costs, then self-service options and access to lowest-cost labour are probably going to be your guiding principles.
However, if customer service outcomes are seen as measurable drivers for customer loyalty, advocacy and lifetime value, you may want to make different investment decisions.
9. Will Self-Service Options Be Easy to Use?
It may sound obvious, but achieving your omnichannel goals depends upon taking your customers with you. This principle applies particularly to automated channels.
If you want them to succeed, they must work for your customer.  If you develop a contact strategy that tries to cut corners in order to save costs rather than improving the customer experience, customers will instinctively try to find a way through whatever barrier or route they feel you have imposed on them.
If you make your self-service channels hard to use, frustrating to find or somehow just inadequate, your customers will return to what they see as the shortest path to their goal – your live channels.
10. Does Your Channel Strategy Address Internal Barriers First?
If you are adding a new channel, it's important to understand how it will impact your existing service model. The secret to omnichannel success often has more to do with breaking down existing internal silos than technology investment.
Designing an effective contact strategy requires a critical assessment of your current organization to identify any potential internal barriers to success.
Here are some typical internal barriers that we come across time and time again:
Separate internal channel owners
The cultural split between digital and voice
Teams split across sites, infrastructures and delivery partners
Non-aligned Service Level Agreements (SLAs), metrics and team motivators
Competing transformation briefs
Thanks to Sadam Iqbal at Intrado
11. Do We Know the Optimal Channel for Each Query?
Many organizations I have worked with have implemented digital solutions to reduce call demand and costs. They have seen regular usage of the new channels without a corresponding drop in call volumes.
Further analysis often shows enquiries moving from digital to telephony channels and sometimes digital channels being used instead of existing self-serve options.
It is important to have a clear understanding of the optimal channel for each type of enquiry and promote the channels accordingly.
Do we want the customer to self-serve? If we have a self-serve channel that is performing well, should we really take our customers away from this with a pop-up offering a webchat?
Does the process or customer need a conversation? Complex enquiries often require conversations, either to gather the information we need to resolve the enquiry or give the customer the reassurance they need.
Is the customer comfortable with the channel? Driving customers to a channel they are not comfortable with is rarely effective. People are becoming more and more tech savvy and this will become less of an issue.  However, if a large proportion of your calls are explaining your digital channels to confused customers then you may need to rethink your digital strategy.
Are you a cost centre or a profit centre? In some organizations contact centres are profit centres taking the opportunity to up-sell products and services. If this is the case, think very carefully about which contact types you drive to other channels.
Digital channels can be very effective when used in the right way at the right time, but they are not the answer to everything.
If we encourage a customer to use a particular channel then it should be the right channel for them and the right channel for us.
Thanks to Ian Robertson at The Forum
12. Do We Have the Required Skills to Communicate Effectively via Text-Based Channels?
Speaking on the phone is very different from writing a message and, as we all know, it's easy to misinterpret written text.
For example, when I worked as an advisor in a contact centre, one of my colleagues appeared upset. When I asked what had happened she told me her boyfriend had sent her a text saying they were finished. Yet what he had actually meant was that he and his colleague had finished completing the job they were both doing.
You have to take into consideration your own staff's ability to communicate effectively over digital channels, otherwise you risk impacting the customer experience.
The lesson here is that you have to take into consideration your own staff's ability to communicate effectively over digital channels, otherwise you risk impacting the customer experience, operational effectiveness and the return on investment of introducing a new digital support channel.
It is for this reason that many marketing departments still take ownership of social media enquiries and what is posted online. There is a lack of trust or worry that damage will be done if they relinquish control to the contact centre.
This gap needs closing as having the marketing department manage social media channels typically impacts operational effectiveness and customer experience due to the delay in responding to customers.
13. Do All Channels Have the Same Capability?
Each channel has its own range of capabilities and restrictions, yet not all products on the market offer the same features and functionality.
Therefore, it's important that you don't take this for granted when sourcing new technology and it's imperative that you understand, in detail, what it will enable you to do to introduce improvement to existing process, operational effectiveness and customer experience.
For example, we can all send a picture over our mobile applications and messaging channels. The value available for contact centres and customers in doing this is significant.
You can send evidence of the damage done to your car, house owners and tenants can send a photo of the problem in their house, and you can now send a photo of your cheque instead of having to visit the branch.
Unfortunately not all contact centre products offering digital channels have this capability.
Thanks to Darren Gracie at GCI
14. Have We Considered the Cultural Change That a New Channel Would Bring?
Digital means helping customers self-serve, providing conversational-style responses that include a combination of text-based and voice communications. But it doesn't mean a customer never wants to speak to an advisor. They are just a lot smarter when the engagement gets to that point.
The role and the expectations of the advisor are changing and so are their skills. Your advisor is also your digital consumer.
Taking this into consideration, the role and the expectations of the advisor are changing and so are their skills. Your advisor is also your digital consumer. We need to think about giving them the tools to be successful communicating in the way they know how.
But beyond tools, hire for this cultural change. Look for personal skills, like empathy, because when they do interact directly with consumers, personal interaction skills are a key piece of that – along with all the right business and tool training.
15. Have We Taken the Time to Understand Our Customer Priorities?
I've long referred to the customer of today as a part of the instant gratification society. It's not only about the information access. It's about what they expect.
Remember that 24-hour email SLA?  It's already a thing of the past. Ask around, people want answers in an hour or two, at most, and they want it personalized.  They know you have their data, and they expect you to use it to offer a higher level of customer service.
Take the time to know and understand the customer of today. Understand how they engage.
NICE inContact research shows that customers value website, email, live chat and phone greatly, even more than businesses perceive they do.  And they expect you to be proactive in your engagements with them – don't make them have to ask.
Thanks to Laura Bassett at NICE inContact 
16. Can We Be Certain That We Won't Neglect the Voice Channel?
Although many contact centre vendors claim to offer a complete omnichannel solution, most fail.
Why? Because they focus on digital channels while excluding voice in the contact centre. As a result, businesses end up with an inferior multichannel approach, rather than a true omnichannel solution.
By neglecting voice in the channel mix, the contact centre is at risk of becoming disconnected from its digital channels.
Live chat, messaging apps and social media are being implemented more and more by many forward-thinking organizations.. However, by neglecting voice in the channel mix, the contact centre is at risk of becoming disconnected from its digital channels.
With this being the case, customers will struggle to find the human support they need, advisors won't have a full picture of past transactions, and management will lack the visibility needed to boost the customer experience.
17. Will It Be Easy for Customers to Move From One Channel to Another?
There will always be make-or-break moments in the business–customer relationship that require the skills of an advisor.
With digital channels set to handle common and easy-to-solve service problems, this means advisors will increasingly be left to deal with more complex and emotionally charged issues.
Consequently, omnichannel solutions must provide a seamless customer experience across digital channels and include clear escalation paths to voice.
Every omnichannel solution should also consider the advisor experience, enabling the same consistency provided to customers.
Advisors managing digital and voice channels should have complete visibility of cross-channel interaction history and they should also be able to use a single interface for all operations.
Thanks to Tim Kimber at NewVoiceMedia
18. Does Each Channel Have Its Own Proposition?
Before implementing a new channel, make sure you understand your customer demographics – are they the type to use new technologies? Why would your customers want to use a digital channel over traditional means like telephone?
If you are implementing live chat, for example, have you considered whether advisors will be able to serve all types of requests or will they be forced to call the customer once the interaction becomes more complicated?
If all types of customer interactions cannot be managed through a new channel, there needs to be a clear understanding of how it will be used to service customers. This will then have a domino effect on how you educate your customers on the best way to contact you to meet their expectations.
Thanks to Brent Bischoff at Business Systems
19. Are Customers Currently Using Their Preferred Channel?
Although voice has been the channel of choice for many years, CallMiner research revealed that just over a third (36%) of respondents listed the phone as their preferred method to interact with suppliers.
However, 61% of consumers said they used the phone to contact suppliers in the last 12 months and almost half of those customers using the phone as their primary contact method are doing so because they feel it's the only way to get their problems resolved.
Before launching new digital channels, it makes sense to conduct customer research to identify what customers are telling you about their channel preferences and to let this guide you.
One way to conduct such research is to use interactions analytics, creating categories like: "I wish you had a self-help page" to identify how often people would prefer to resolve their own issues but have been forced to call in instead.
Thanks to Frank Sherlock at CallMiner
20. Does the New Channel Complement the Existing Contact Centre Ecosystem?
It's very important to map and measure your digital customer journey. It needs to complement and be consistent with service across the rest of your contact ecosystem, and there also needs to be an easy escalation path (with associated context) from digital to assisted service to ensure a joined-up journey for the customer.
When launching a 24/7 digital channel, you also need to ensure that these interaction channels can also be supported 24/7. It sounds obvious, but you would be surprised how many aren't!
Only when all this is in place can you ensure that digital channels such as a virtual assistant are available on the right channels, at the right time and for the right customer.
Digital channels need continual optimization, just like any other form of customer engagement.
Thanks to Paul Conlin at Sabio
21. Have We Considered the Impact on Workforce Management?
Every time you add a new digital channel, you also add another layer of complexity.
How do you guarantee you have enough of the right-skilled advisors to support the extra new channel? How do you even know if advisors have the skills or confidence to take on another channel?
Adding automated workforce management (WFM) capabilities highlights both strengths and weaknesses among your talent pool to identify training needs.
You can use WFM to introduce and schedule coaching sessions on new channels during quiet times, leaving advisors to focus 100% on customers when it's busy.
Also, you can use WFM to introduce and schedule coaching sessions on new channels during quiet times, leaving advisors to focus 100% on customers when it's busy.
Just remember, when you add another channel, creating efficient schedules that are based on skills as well as availability becomes increasingly important.
22. Can We Be Sure That More Channels Does Not Equate to Messier Screens?
Messy screens lead to messy minds and slower response times, and we want to make life as easy as possible for advisors.
To do this, focus on the user interface and investigate the latest advisor applications. By utilizing complex AI solutions, you can gather relevant information from previous enquiries, as well as the ongoing request, to suggest responses and provide information to the advisor to resolve interactions more efficiently.
From contact information, activity history and complete case notes, advisors can focus on customers for a first-time fix and aim for minimal subsequent follow-up contact.
Most importantly, advisors no longer have to switch between screens or applications to get customers the answers they need first time around in the channel of their choice.
Thanks to Thomas Rødseth at Puzzel
23. Can We Use a Unified System to Make the Installation of New Channels Easier?
The best way to implement new digital channels is to use solutions that unify multiple channels of communication into a single interface.
Contact centres may hold off on implementing a new digital channel because they think it will add more pressure to their staff's workloads.
But with a unified platform, advisors have visibility of customer interactions across all digital channels. It then becomes simpler for the advisors to communicate with customers on the channel of their choice—making it a win-win situation for everyone.
The reason it becomes so much simpler is because the way that advisors physically view interactions with their customer changes.
In the past, advisors would typically have to flick between applications like social media, messaging and email manually to get a picture of a customer's interaction. But with platforms that unify all channels, advisors can view a customer's entire journey in one place.
Thanks to Sunny Dhami at RingCentral
For more from our panel of experts, read our articles: