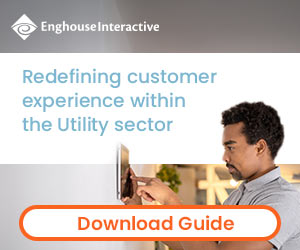 Customers increasingly want to interact with their local councils digitally, rather than having to pick up the phone or visit physical offices. It saves them time and makes transactions simpler and easier to do.
Embracing digital technology also provides local government with multiple benefits. It helps councils to be more efficient, thus saving money, as well as enabling them to be more agile to cope with a fast-changing world.
This is leading to more and more councils introducing digital services, driven by three key factors:
1. The Demand is There
Citizens increasingly want to interact digitally with their councils. The majority of people would avoid interactions or transactions face-to-face or even on the phone, using digital channels instead.
But, local government leaders know that they have a duty to maintain accessible service provision to an extremely broad demographic.
They must still offer face-to-face contact where required, ensuring no-one is unable to access vital services. That requires a balanced approach, based on understanding changing customer needs.
When launching new digital services, local government teams need to appreciate the technologies and devices that their citizens use to engage. For instance, if mobile phones are the preferred technology you need to ensure that the service is not affected by bandwidth and screen size. If you go digital with a large, slow loading website that doesn't properly render on mobile it simply won't be used.
While customer journeys may start digitally citizens often need or want to escalate to a human. So, ensure that anyone accessing digital or automated offerings such as IVR have a pathway to speak to a human agent if required.
2. The Growing Drive for Efficiency
Limited public sector budgets mean there is pressure to do things as efficiently as possible. After all, any money saved in administration can be put towards front-line services.
Delivering customer service face-to-face is normally much more expensive than other channels. Figures from PwC and SOCITM show the cost difference between channels:
£10.53 – £14 on average for a face-to-face interaction
£3.39 – £5 on average for a phone call
20p on average for an IVR interaction
17p on average for an online interaction
There is therefore a huge cost benefit in switching services from more expensive channels to cheaper digital ones. However, any new services still need to meet customer requirements, otherwise they will simply keep using traditional channels.
3. Greater Availability of Proven Digital Customer Service Technologies
Many digital technologies are increasingly mature, available, and already widely tried and tested within the private sector. Customers already use them when dealing with consumer brands, so there's no real learning curve for them either.
Therefore, take a look at the available features and technologies that could easily be used within the public sector to improve digital customer service. Many financial services brands let consumers switch to the phone if they press a button when in a chat session.
There's also a huge amount of functionality built into devices (such as smartphones) that can better serve citizens.
Take the example of people using their phones to send geolocated pictures to their local council to report fly tipping. Essentially think like a consumer brand when designing digital local government services and embrace the available technologies that are out there.
Overcoming the Challenges to Digital Customer Service
While the drivers are clearly there, some specific challenges that local authorities face when trying to develop digital services are:
Customers expect the same level of digital sophistication from every organisation they deal with. So, they will compare local councils services to CX leaders such as Amazon. Councils therefore need to benchmark themselves against the best when designing new services.
Local government deals with a much wider range of interactions than an average private sector company. A typical council might oversee calls for services as varied as bin collection, social care, and school admissions. By contrast a retailer will receive a much more limited range of queries, such as around orders, returns and products. Consequently, it's easier for brands to focus on delivering a superior experience as the number of customer journeys is smaller. This adds to the challenge for councils as they have to support interactions that have widely different requirements and often involve staff from across the organisation.
Resources are more constrained in local government, and digital customer service initiatives are competing against many other projects for funding. Internal skills may not be available, particularly around more advanced areas of digital. This leads to greater pressure to build strong business cases – where necessary councils should look to bring in outside skills to deliver on their objectives too.
Digital Local Government
There is currently a real opportunity for local councils to use digital technology and automation to improve the overall service provided to the local community.
This will lead to an increase in efficiency and strengthen engagement with citizens. The key to success is to start with what they want, and the technology they have access to, to drive uptake and ensure everyone benefits.
This blog post has been re-published by kind permission of Enghouse Interactive – View the
Original Article
For more information about Enghouse Interactive - visit the
Enghouse Interactive Website