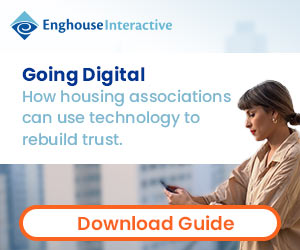 We take a look at the initiatives that are changing how our local council contact centres are being run.
1. Switching to 03 numbers to reduce the cost to call
In June 2014, it became illegal to provide an 0845, 0870 or similar number for a customer complaints line.
While this change in the law didn't require local council contact centres to change all of their numbers, it did push 0845 numbers (and the attached high charges) into the limelight.
In an effort to create a better customer experience, some local councils (including Hampshire County Council) have opted to replace their 08 numbers with local rate 03 numbers.
2. Adopting lower-cost channels such as webchat and SMS
Wokingham Borough Council
Wokingham Borough Council has also adopted a more modern and proactive approach to customer service through the creation of Wokingham Direct.
Acting as a customer-focused entry point, it uses webchat and SMS as well as social media channels such as Facebook and Twitter to communicate with the general public.
Leeds City Council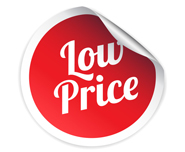 Leeds City Council has deployed the LiveEngage live chat solution from LivePerson, under recommendation from Sabio.
Following its initial deployment, the Council found that 15% of online customers were taking up the live chat invitation when offered.
They have also seen an increase in customer satisfaction levels, with 93.8% of users rating the live chat service as excellent or very good. In addition, 96% of people using the service also said they would be very likely or quite likely to use the service again.
3. Managing call volumes with proactive customer service
Cardiff Council
Local council contact centres are also changing the way they deliver their service by adopting a proactive – rather than reactive – approach.
Cardiff Council have improved their proactive customer service after deploying some multichannel technology provided by Enghouse Interactive.
"We act fast whenever there is a spike in customer demand, such as school admissions or council tax renewals, that prompts increased traffic to the call centre," said Malcolm Perry at Cardiff Council. "Using technology to quickly bring additional agents online or add announcements to inform those in the queue can significantly reduce the impact of a crisis or particularly busy period in the contact centre."
"We also push surveys out to customers, after 3 days of contacting the council, to ensure a regular stream of incoming feedback," he continued. "It's a great way of actively driving the feedback and response process."
4. Creating shared-service hubs to save money
In an effort to save money, many local council contact centres are now merging together to form shared-service hubs.
These hubs, usually combining the services of two or more districts, provide a centralised point of contact for resolving all customer queries.
Worcestershire County Council
The Worcestershire Hub was established in 2009 as a partnership between the county council and the six local district councils, including Bromsgrove and Malvern Hills.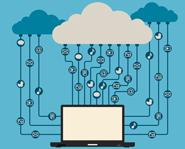 The Hub provides a first point of contact for all council services.
Since being established, the council has seen a decrease in the number of face-to-face and phone inquiries, as more people have been accessing information online.
Shared Service Hubs have proved to be unpopular with local residents who often cite service levels and a lack of local knowledge as key concerns.
5. Using Caller Line Identity to generate past call histories
Cardiff Council (Connect to Cardiff)
It is a nuisance for callers to have to repeat themselves when trying to resolve an issue, especially if it is the third or fourth time they've had to call.
Using Enghouse Interactive Contact Center: Enterprise, the Connect 2 Cardiff (C2C) contact centre produces screen pops to an agent's desktop showing the calling line identification (CLI).
This enables them to identify the caller and to generate past call histories for review. The same system is used to identify citizens accessing Connect 2 Cardiff online, as it recognises their inbound email addresses.
6. Enabling homeworking agents by moving to the cloud
Many local council contact centres have made – or are currently debating – the decision to move to the cloud.
"All of the councils we have acquired this year are cloud based," said Ama Johal, Senior Sales Consultant at ctalk. "Our last Open Day, which attracted over 30 councils, shows the interest is very much heading towards hosted. This really is the best way forward for all the consolidation that appears to be occurring."
One of the benefits of the cloud is that it helps to make homeworking a reality, enabling councils to save money by reducing the need for office space.
North Tyneside Council
At North Tyneside Council, run as a partnership agreement with Cofely GDF Suez, homeworkers make up 20% of the workforce.
The cloud enables contact centres to be run without everyone needing to be in the same room. For example, using injixo cloud WFM, the Council is able to communicate shift patterns directly to their homeworkers.
Through adopting a homeworking strategy, the Council have seen an increase of productivity between 15% and 20% in homeworkers compared to office workers.
It has also improved mobile working, as agents can take ownership of their schedules and get shift information quickly.
7. Moving online to encourage a self-service approach
Worcestershire County Council
Some local councils are trying to remove the need for their contact centres by moving their services online. This is cutting the cost of delivering customer service but has also resulted in the loss of many contact centre jobs.
Worcestershire County Council, for example, are currently involved in a project to move their services fully online. Examples of the kind of services which could become fully automated include requesting parking restrictions, reporting damaged road signs and applying to volunteer.
According to the Malvern Gazette, telephone contact to the council has fallen from 70,000 in 2012/13 to around 45,000 – and is expected to drop further to around 30,000 by 2017.
Stoke-on-Trent City Council
Stoke-on-Trent City Council is adopting a 'digital by default' strategy which aims to reduce the number of customer service workers by approximately 100 over the next two years.
An improved council website will allow residents to report more issues – including housing repairs, anti-social behaviour and potholes – through a computer or smartphone.
Do you work for a local council contact centre? Are you witnessing any of these changes?