You've spent months finding them and you're now ready to sign a contract with your new contact centre technology hosting provider. You might be keen to get the deal done and dusted but, as Kenneth Hitchen points out, it's important to look before you leap – and nowhere more so than in the small print.
For many organisations the concept of the hosted contact centre – a network-based service in which a service provider owns and operates a technology platform, and effectively rents contact centre services and features to an organisation – seems an ideal way of achieving the right balance between managing costs and delivering a quality service.
Hosted call centres can offer organisations low start-up costs and smaller monthly payments that are typically made out of operating rather than capital budgets. Businesses can be up and running quickly, and there's no need to retain expensive in-house technology or networking skills to support multi-site operations. In addition, you should also be able to take advantage of increased flexibility, with the ability to scale your investment up and down in line with your business.
But there are downsides. 'Hosting' is a broad term – one that can range from the hosting of a pilot interactive voice response (IVR) speech project to the full-scale hosting of an entire contact centre technology infrastructure.
Obviously the rationale for projects of differing sizes can be diverse, and it's essential to match your business model with the right approach. It's definitely NOT a one-size-fits-all solution.
Added to that, any time you take a key hosting business process outside of your organisation, there's going to be an element of risk. You're trusting an important part of your business to a third party, so it's important to make sure they're capable of supporting your requirements.
This is about more than data and security. Does your host's business strategy and financial position give you the continuity reassurance your business needs? And remember: you'll be dependent on them to implement new features as you require them. This should be fine if your needs are relatively standard, but what happens if you have unique requirements?
As with many concepts, the theory always sounds good, but the devil's in the detail and, with hosting, it's specifically in the financial details.
With this in mind, the following recommendations could prove life-savers for you and your business when you make that hosting deal. Bear them each in mind before you sign on the dotted line…
1) Look at your contracts carefully
It's important to remember that hosting shouldn't be seen as a cheaper solution, and that if you're looking for an approach for an extended period of time – over three to five years, for example – then hosting will probably cost you more than purchasing the technology outright.
Businesses love the idea of just paying 25 per month per user for an automatic call distributor (ACD) service, and maybe 15 extra for call recording, but it never seems to work out that simply.
Rather than just including the costs for equipment, telephone lines and data connectivity, organisations can easily find themselves locked in to contractual hosting agreements for the inbound 0870 and 0845 call minutes they receive and also sometimes the outbound minutes they incur. This can quickly increase the real world cost of hosting – particularly given that in many contact centres, inbound call charges are used to offset the cost of outbound minutes.
Given today's downward pressure on minute pricing, organisations need to think long and hard before tying themselves in to longer-term hosting contracts with commitments on fixed-minute pricing.
2) Insist on flexibility
It's quite reasonable for hosting partners to insist that their customers subscribe to a minimum level of service, but this flexibility should also work both ways. Very few providers in the UK seem to offer hosted services where, for example, you can sign a hosted agreement for 100 users, and then reduce it to 70 when you need to. Instead, many hosting agreements are costed on the basis of the service provider writing down the new hardware and software costs required for the customer over a fixed contract period, leaving very little room for the service flexibility that hosting customers really want.
You also need to check how easy it is for your hosting partner to make changes. We've encountered examples where customer changes can take days to put in to place, and that's simply not acceptable – particularly when sales campaigns or promotions depend on the effectiveness of the scripts in speech IVRs, for example.
One of the reasons for this is that there are very few solutions out there that are specifically designed around the needs of hosted contact centre customers. Many of the traditional platform products were never designed to run multiple hosted tenants on a single platform and, while there are next generation hosted offerings now available, it's not always easy for customers to identify these specialist solutions.
3) Security needn't be an issue
Customers quite rightly have concerns about the security of placing their critical business data in a hosted environment, but they really needn't. Certainly for smaller organisations, there's every likelihood that a well-designed and engineered hosting environment will have a far more secure infrastructure than most small to medium-sized (SME) businesses could afford for themselves. Today's more advanced hosted solutions offer tenant self-administration and enhanced security offerings, so concerns around hosting security tend now to be more around perception than reality.
That said, for many large firms the idea of using shared platforms for their business processes is still unacceptable, again probably more for cultural rather than technical reasons. Clearly, hosting solutions that are right for SMEs don't necessarily work for large corporates.
4) Get the hosting model right
Hosting solutions need to be tailored according to the size of business involved. For example, smaller businesses are looking for lots of functionality, maybe support across multiple sites, and tend to go for solutions that don't involve large upfront technology capital costs.
For medium-sized businesses, hosting is often a less appropriate option, particularly now that approaches such as virtualisation and Internet protocol (IP) telephony technology have allowed larger organisations to receive many of the benefits that traditional hosting offered by simply upgrading their ACD and virtualising their resources across MPLS-enabled IP networks.
For large organisations, the dynamics are different again, with hosting approaches being used more for tactical than strategic reasons. The financial benefits that hosting can bring are less applicable at this level, so instead we're seeing larger companies using hosting to support specific business issues or requirements.
Typical drivers include the need for greater agility – perhaps where a company needs to trial a new service or bring a new product to market but doesn't have the time to put a technology infrastructure in place to support it.
Another example might be an organisation with continuity issues; maybe their customer contact levels have risen dramatically, or they've had a staff recruitment campaign that didn't work as well as expected. Here a hosted service can deliver valuable support.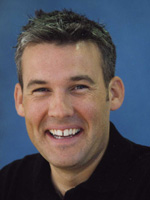 Kenneth Hitchen is director at Sabio
Tel: +44 20 7633 3900
Website: www.sabio.co.uk