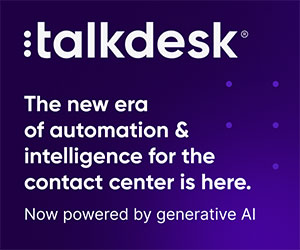 The Benefits, Challenges, and Best Practices of a CXM Strategy.
Customer experience management (CXM) has risen in importance over the past few years as the concept of the "age of the customer" came into vogue within marketing teams.
The defining idea behind this concept is that customers are more empowered than ever before to research products and services in real time on the Internet.
This has prompted brands to manage the outward customer experience (CX) as closely as they have traditionally managed their customer relationships.
Customer Experience Management vs. Customer Relationship Management.
Customer experience management (CXM) comprises the activities a company uses to conduct, manage, and maintain the interactions between a customer and a brand throughout their relationship.
On its surface, CXM might appear to be interchangeable with customer relationship management (CRM), however there are clear differences:
CRM systems capture what a customer looks like to the company.
CXM systems capture how a company appears to its customers.
CRM systems and strategies are designed to focus on past and potential sales opportunities, supporting the company's objective of making money. CXM, on the other hand, centres on the business customer.
CXM strategies enlist marketing, sales, and customer support and are designed to increase brand loyalty for increased and repeat business.
Rather than focusing on the sales team, CXM centres on "voice of the customer" programs that examine customers' experiences with the brand, and will course-correct program elements that have a negative perception or that do not appear to resonate with customers.
The Benefits of CXM.
Customer perception is crucial to brand performance, and CXM is key to ensuring that positive perceptions are maintained, and negative perceptions mitigated. Here are some additional benefits of implementing a CXM program:
It's cheaper to keep customers than acquire them. Customer churn happens for a wide variety of reasons. Studies have shown that a single-digit (5%) increase in customer retention can increase sales up to 25%, since a repeat customer avoids the acquisition costs of attracting a new one. Plus, satisfied customers tend to become repeat customers.
Happy employees lead to better customer experiences. Brands with highly rated customer experiences typically measure employee satisfaction and perceptions in an effort to improve retention.
Loyal customers become brand advocates. Organic customer endorsements on Facebook, Instagram, and other social media can drive additional revenue more than traditional advertising or other marketing efforts.
Positive feedback loop improves CXM. Surveys and other forms of feedback as well as traditional phone and email surveys provide brands guidance on where the customer experience might need improvement for customer retention.
Customer feedback as competitive advantage. Many customers comparison-shop prior to making a purchase—especially those that involve a significant investment. When customer feedback can be gained, it often sheds light on what the competition is doing well—or where it is missing the mark.
The Challenges in CXM.
As with every aspect of marketing, there are challenges to overcome when designing a positive customer experience, and not surprisingly, many of them centre on data, and an incomplete view of customers and their experiences interacting with a brand.
First, many brands face challenges in gathering sufficient data from which to measure the customer experience accurately. Without these large sets of customer data, it is almost impossible to solve issues in customer experience, largely because marketers can't "see" them.
Many times, this stems from insufficient investment in omnichannel marketing tools.
When brand marketers cannot hear or assist a customer in his or her preferred channel—email, social media, mobile app, web chat, etc.—brands remain blind to that customer's needs. And, a customer who isn't finding his wants addressed, isn't likely to remain loyal to that brand for long.
How Can Brands |Get the Tools Needed to Address Customer Issues?
Investing in tools such as free-form text surveys can provide a clearer understanding of the issues that are hampering the customer experience when compared to a radio dial 1-to-10 survey.
Open-ended qualitative data forms also allow customers to provide suggestions for improved service or new product offerings.
All of these activities, however, are wasted if the marketing and CX teams don't communicate clearly. Time spent deconstructing the customer journey and collecting customer data through surveys and similar techniques are worthy investments of the CX team's time.
Note, however, that these activities won't be effective if the results sit siloed within the CX team and are not shared in a comprehensible manner to related departments like sales and marketing, customer support, and the C-suite.
5 CXM Best Practices.
There are a number of activities that brands can undertake to ensure a positive customer experience, many of which involve no larger investment than the marketing or CXM teams' time.
Consider these 5 low-investment CXM activities to start:
Ensure brand transparency. Customers want to know what type of company they are engaging with, looking for brands that are ethical, like-minded, and a worthy investment of their time and money. Rather than papering over poor reviews or bad press, these brands own up to missteps and errors as part of the overall customer engagement strategy.
Prove value through content. Research, sales materials, marketing brochures, and content all provide an opportunity to prove value to the end-customer. Brands can also invest in technology like account-based marketing platforms that help to personalize the customer journey, serving up content based on a customer's previous purchases, downloads, or other online activity.
Take a pulse check. Customer experience teams should regularly review "voice of the customer" data collected throughout the customer journey. This information can shed valuable light on portions of the journey that could stand improvement. Note, however, that having the insight is just the first step; brands need to act on this information and work to improve the customer experience.
Reward Regular Customers. Regular customers crave the acknowledgment of "frequent flyer" perks, and savvy brands have developed customer loyalty programs that deliver just that. Not only do these programs instill customer loyalty, when done right they can serve as an opportunity for upselling revenue.
Analyze customer motivation. Once data is captured, it's the responsibility of the CXO to work with data analytics teams to ensure customer feedback leads to lasting improvements, such as targeting weaknesses in competitors' customer experience, to gain market share.
In today's globally competitive marketplace, it takes more than low prices and great products for brands to thrive. Customer experience has become an important element for all businesses, and CXM provides the best way forward in ensuring a stellar customer experience.
This blog post has been re-published by kind permission of Talkdesk – View the
Original Article
For more information about Talkdesk - visit the
Talkdesk Website