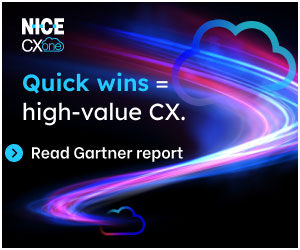 The nature of work is changing. The addition of new generations to the workplace, the lasting effects of the pandemic on consumer and employee behavior, and the need for resiliency amid economic uncertainty have combined to create a perfect storm of challenges for the contact centre.
For the first time in history, four generations are working side by side in the workplace: Baby Boomers, Gen X, Millennials, and Gen Z. Among other differences, each generation has distinct preferences when it comes to communicating:
Older generations have typically relied on voice and synchronous communications, meaning interactions that take place in real time (and also require an immediate response).
Younger generations, for their part, are increasingly more likely to use non-voice, asynchronous modes of communication, such as mobile apps (e.g., social media, messaging, social monitoring, etc.). These interactions are characterized by back-and-forth communications that allow for time between responses.
The pandemic, however, served as a catalyst for digital transformation, increasing adoption of digital channels as well as boosting the tech-savviness of the broader workforce.
As a result, use of newer communications modes has become cross-generational. Regardless of age, employees are now familiar with using non-voice, asynchronous communication methods like Slack, Sharepoint, or ASANA as part of their day-to-day interactions at work.
And, as people of all ages became more accustomed to using new methods of communication at work, this familiarity spilled over into their personal lives as well.
That means Gen Z as well as Boomers are relying on non-voice, asynchronous interactions when they reach out to the businesses they buy from. Baby Boomers are now the fastest-growing demographic on social media, and they're increasingly using it for customer service.
The pandemic also caused many people to re-evaluate their habits and priorities, including with whom and at what tempo one does business.
This re-evaluation of priorities, coupled with new digital channels, means it is the customer—not the business—who has power over when and where (what channel) interactions occur.
At the same time, the pandemic forced companies and employees alike to figure out how to work in a fully remote environment, and this upended everything we thought about managing a workforce, managing contacts, and connecting with others.
Rather than having a piece of work to be completed (e.g., answering a customer call) while the agent was in the office, the agent had become a participant in a work stream with many activities underway (e.g., responding via email to a customer whose interaction had begun with another agent via chat the day before).
Companies started rethinking how their workspaces were designed to create an activity-based environment that was more living and breathing and adaptable to employees' needs—much like an individual person's home environment is.
For example, when Republic Services was consolidating multiple contact centres, the waste disposal company built a new facility from the ground up with a priority on enabling first-contact resolution.
The design of the company's workspace is all about creating an environment where employees—regardless of level, role or work assignment—have ready access to the people and resources needed to solve the customer's problems.
These shifts are happening at a time when businesses are facing an increasing need for resiliency. With the potential of a recession looming, adding an element of uncertainty to the workplace, businesses are recognizing the need to give employees the capability and flexibility to stay engaged in a fluid business landscape. Making hours and roles more flexible is a key way to enable operational resilience.
Scheduling flexibility enables businesses with shift workers to expand and contract staffing levels along with demand.
And with employees increasingly demanding control over how they work, and when, scheduling flexibility has emerged as an important way to keep employees happy—a critical consideration given that "employees are one of the crucial aspects that keep your business afloat during trying times," Derek Gallimore wrote in Forbes.
This has resulted in a much more flexible workspace, which goes hand in hand with more flexible work assignments and much more flexible planning, scheduling, and forecasting. Companies are increasingly rethinking the workspace itself and the activities they assign their contact center agents.
The end result? The work environment today looks vastly different from that of just a few years ago. With four generations in the workforce, organizations are expected to meet vastly different expectations and communication preferences of an increasingly tech-savvy workforce—all while preparing for the possibility of a recession.
The nature of work has changed for good, and businesses need a WFM solution that breaks the chains of traditional WFM paradigms to stay competitive.
This blog post has been re-published by kind permission of NICE CXone – View the
Original Article
For more information about NICE CXone - visit the
NICE CXone Website