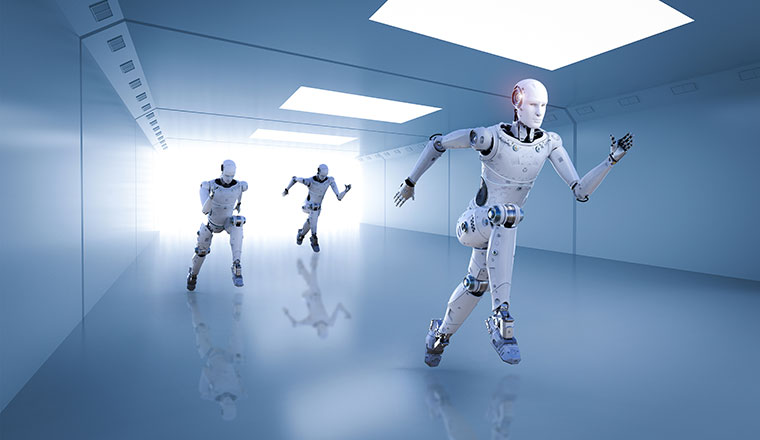 Last week, Google held its annual developer conference, announcing a host of new software plans, much of which included Artificial Intelligence (AI).
In fact, almost every announcement referenced AI, helping the search company prove its commitment to becoming the world's biggest AI company. But, according to the Financial Times, it also offered "an ominous glimpse of the robot future".
Google demonstrated a product called Duplex – a human-sounding robot that can fulfil basic tasks such as phoning a restaurant to book a table and having an extended conversation with the person on the other end of the call, without them knowing they are speaking with a robot.
The FT journalist describes this tool as creepy and says that: "It was as though your diary had developed a personality of its own and gone out into the world to organise your life."
This got me thinking about just how far AI can go as part of a customer service strategy and how organisations can ensure they improve their offerings through this technology, while keeping the customers' needs and their perception of these technologies at the centre of operations.
When implementing new technologies, organisations always need to consider how these will be received and perceived by their customers and how they will best use the technologies in a way that is favourable to their customers.
Over the last few years voice-enabled services and automated chatbots have become more and more common, and when deployed correctly, have a positive impact on both the customer and the customer service operations within an organisation.
Aspect Software recently conducted some research which found that AI, chatbots and automation will dominate contact centre development over the next 12 month, and we wholeheartedly believe in this increasing trend for self-service technologies.
However, what's key to avoid the 'ominous robot future' is that organisations implement the right technologies alongside upskilling the staff they already have.
For example, chatbots with natural language processing capabilities have become an increasingly attractive option for contact centre managers, with the natural language processing capabilities being the essential element here.
Therefore, chatbots can determine a connection between incoming text from a user and the appropriate system response, taking into consideration ambiguities, nuances and complexities of human language. Without this, chatbots are unable to effectively communicate with customers and will therefore also place added unnecessary stress on agents who then have to pick up the enquiry.
Through using this technology correctly, organisations can use chatbots to deal with simple customer queries while understanding when a query is more complex, and passing this on to a skilled agent.
Organisations should also consider how these AI-powered technologies can be used to aid the contact centre agent, prompting them to take certain actions based on the information received from the customer.
Currently, AI-powered technologies in the contact centre are being received well by agents and customers alike, but as the FT journalist points out, there may come a point where some customers find certain offerings disagreeable. It's therefore important that organisations always keep their customers in mind and only implement communication channels that will work for them.
Essentially, implementing AI technologies into the contact centre is a step that improves customer service operations, but one that needs to be carefully and strategically planned to ensure the ultimate goal of improving the customer experience is maintained.
This blog post has been re-published by kind permission of Aspect – View the original post
To find out more about Aspect, visit their website.
---