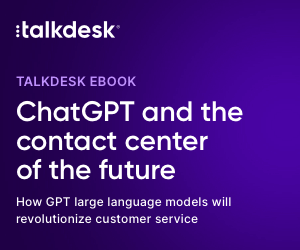 Shauna Geraghty at Talkdesk looks at how call centre listening behaviours affect customer satisfaction.
In the call centre industry, the agent is the voice of the company. However, it is not what they say but what they don't say to the customer that might have the greatest impact on their level of satisfaction.
Effective listening behaviours in call centres:
Allow a caller to feel acknowledged, accepted and understood
Encourage the caller to be more open and forthcoming with information
Promote cooperation between the agent and caller
Help to build stronger relationships
Lead to learning about the customers opinions, desires and needs
Reduce confusion and misunderstandings
All of these will increase service quality and are important in maintaining effective, personal relationships with customers. They can drastically change how your agents interact with your customers and how your customers view your company.
Understanding how listening behaviour affects a customer's level of satisfaction with the service they received during their call centre interaction is critical. A recent study conducted by researchers from Pennsylvania State University examined the impact of three types of agent listening behaviours on call centre satisfaction:
1. Attentiveness
Has a concern for accuracy and quality of the call
Concentrates on the customer's words, intents, feelings and needs during the call
Is detail-focused
Is dependable and responsible
2. Responsiveness
Answers the customer accurately
Readily reacts to suggestions
Asks clarifying questions when appropriate
3. Perceptiveness
Understands the customer's needs
Accurately summarizes the needs of the caller
Checks with the customer to ensure that they accurately understood them
They found that the relationship between call centre satisfaction and the three dimensions of listening behaviours was positively and statistically significant. This suggests that agents who engage in all three listening behaviours will increase customer satisfaction.
Call centre managers should ensure that their team is properly trained, monitored and motivated to engage in effective listening behaviours. This will result in a more effective workforce that will in turn increase customer satisfaction, customer loyalty and brand awareness.
This blog post has been re-published by kind permission of Talkdesk – View the
Original Article
For more information about Talkdesk - visit the
Talkdesk Website