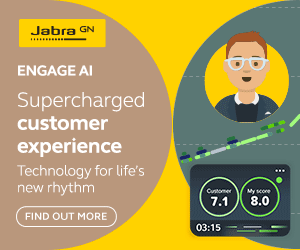 Ever heard of meeting equity? If not, don't worry. You're not alone. According to our recent Hybrid Ways of Working 2022 Global Report, only 30% of employees globally are familiar with the concept.
Associated primarily with this hybrid style of meeting, meeting equity is at its core about making sure that everyone has equal share of presence and voice in meetings, no matter where they're joining from.
It's about making sure everyone is equitably represented in both the virtual and physical meeting environment.
The Uneven Playing Field
We've seen how fully in-person meetings and fully virtual meetings provide a relatively equitable playing field.
In hybrid meetings, however, if there are more people joining remotely than in-person, then the conversation will happen primarily in the virtual space.
Similarly, if the majority is in the room, that's where the conversation will happen, leaving many remote participants on the sidelines. In either case, the minority group will be at a disadvantage because they're situated "outside" of the primarily meeting space.
This is especially the case when those participants' physical and virtual work environments are poorly equipped for this kind of meeting style.
As we access 80% of our meetings virtually today, the technology we use as a gateway into those meetings directly affects our presence in them and our ability to effectively participate.
To level out the playing field, leaders and IT decision makers must make two key considerations: visual equity and audio equity. This means making sure everyone can see and be seen, as well as hear and be heard. In hybrid work, this is an essential part of ensuring equal opportunity for contribution in meetings.
Visual Equity: See and Be Seen
Our research found that 61% of employees say they feel more included and present in meetings when everyone attending has their camera turned on.
Similarly, 70% say that standardized professional video cameras would help everyone participate equally in hybrid meetings. So, what do we need to do to ensure this high level of inclusion?
We like to think about visual equity in terms of real estate. Much like meeting rooms – and by extension people – take up square footage in an office space, so too do people occupy a finite amount of screen space in virtual meetings.
There are only so many pixels on a screen, and the goal with visual equity is to ensure that everyone is allotted an equal amount of them, regardless of where they're joining the meeting from. This means solving the major challenge of presenting both in-person and remote participants equally on a screen.
1. The Intelligent Video Advantage
From the in-room perspective, there's only one way this challenge can really be solved, and it starts with artificial intelligence.
To capture multiple individualized video feeds of several people in one room, an in-room video camera must be able to identify and frame those people independently of one another. This requires artificial intelligence.
Without it, the device lacks the ability to effectively distinguish between participants in real time, as well as to follow them around the room should they decide to move over to the whiteboard or just need to think on their feet.
Of course, all of this is also only made possible if you're using a meeting platform that supports this advanced intelligent video technology.
2. Not All Meeting Platforms Are the Same
According to Nicholas Bloom, the William Eberle Professor of Economics at Stanford University and a leading expert on the future of work, the number of full work-from-home days will increase from 5% pre-pandemic to 25% in 2023, representing a 5x increase in the market for WFH technology.
This increase has fast-tracked the development of hardware and software to support a more flexible working style. One new way that video technology is innovating is by introducing new functions to support greater visual equity.
Microsoft Teams, for example, has introduced Gallery View, which takes a novel approach to presenting all virtual and in-room participants equitably in meetings.
Similarly, Zoom has created Smart Gallery, which leverages in-room video solutions to bring everyone into the virtual environment, no matter where they're at.
When trying to boost visual equity, IT decision makers will need to consider whether their in-room video solutions support these kinds of inclusive functions that video platforms are beginning to offer.
Audio Equity: Hear and Be Heard
Just as with visual equity, we all need to be sure we can hear and be heard in hybrid meetings. In fact, 75% of employees say that audio equity – where all employees use the same standardized and professional audio devices to access their meetings – would improve hybrid meetings so that everyone can participate equally.
As Holger Reisinger, Jabra's SVP of Large Enterprise Solutions, puts it, "if employees are to feel a sense of belonging in virtual environments, they need the professional tools and technologies built exactly with those environments in mind."
1. Professional Headsets Boost Inclusion for Remote Participants
Microsoft's recent Work Trend Index report found that 43% of leaders say building social capital is the biggest challenge of remote and hybrid work.
Similarly, our 2021 research has shown that the sense of connection amongst teams decreased by 28% during remote work.
Over time, this lack of connection can weaken company culture and lead to employee burnout. Since connection now takes place in virtual environments, we need tools that make everyone feel like they're in the room.
In our most recent Hybrid Ways of Working 2022 Global Report, professional device users were 11% less likely to report feeling left out of the conversation in virtual meetings than built-in audio users and 10% less likely than consumer device users.
Similarly, they were 14% less likely to report having trouble hearing what's being said than built-in audio users and 12% less likely than consumer users. With professional devices, employees are better able to maintain that sense of team connection in hybrid and remote work.
2. In-Room Audio Ensures Equal Share of Voice
Just as it takes two to tango, it takes two audio endpoints to have an effective meeting. While professional headsets boost the incoming and outgoing audio of participants joining virtual and hybrid meetings remotely, the meeting experience is greatly impaired if in-room meeting participants are poorly equipped.
In the meeting room, employees rely on the capabilities of speakerphone audio solutions to provide a high-quality incoming and outgoing audio experience.
With this comes its own set of challenges. For example, the voice of those sitting too far from the speakerphone often comes through at a very low volume, while the voice of those sitting very close can be heard crystal clear.
This gives preferential clarity of voice to those sitting close to the microphone. However, the answer to this issue is not to crowd around one end of the table.
Rather, it's to equip rooms with professional audio technology that accounts for this disparity in voice pickup and adjusts to ensure that all voices are transmitted at the same volume regardless of how loudly or quietly an individual speaks.
Meeting equity is a major challenge for many organizations. Luckily, there are tools available to help teams transition into a more equitable, more productive future.
To identify the right technologies, IT decision makers must first ask: "Will this help everyone see and be seen, as well as hear and be heard?"
This blog post has been re-published by kind permission of Jabra – View the
Original Article
For more information about Jabra - visit the
Jabra Website