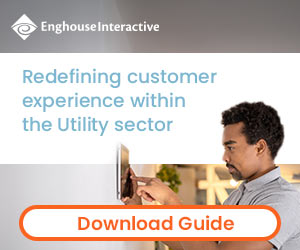 Helen Billingham of Enghouse Interactive discusses how you can build a more collaborative contact centre through Microsoft Teams.
In a fast-changing world, organisations need to transform how they operate, breaking down internal barriers between departments to become more agile.
While this was true before the pandemic struck, the subsequent growth of digital channels and the rise of home working has made communication, collaboration and integration vital to every successful business.
To power this transformation, organisations are increasingly turning to Microsoft Teams, which combines workplace chat, video meetings, file storage, and application integration to deliver a powerful collaboration environment. As it is cloud-based, users can access anything (files, emails, calendars), from anywhere, on any device.
No wonder that by the end of April 2020 Microsoft Teams had reached 75 million daily active users across the globe, nearly doubling from 44 million in March.
Given its focus on collaboration across the organisation, businesses naturally want to extend Microsoft Teams so that it can be used within their contact centre.
Vendors have now built advanced solutions that integrate closely with Teams to enable businesses to take (and route) calls seamlessly, record interactions, monitor for quality and performance and scale to meet changing needs.
We are certainly experiencing this within our own customer base as users begin to move their contact centres over to a Microsoft Teams environment. So why should you migrate your contact centre to Teams?
1. Ability to Break Down Organisational Barriers
Traditionally businesses were made up of front, middle and back offices, with each area handling different parts of a process, such as onboarding a customer.
Communication and collaboration between these departments could be difficult, adding to the time taken to answer a query, and often requiring multiple interactions.
However, customer queries today are becoming much more complex, requiring smooth collaboration between the front, middle, and back offices.
Integrating your contact centre into Teams enables front office agents to handle calls more effectively by seamlessly engaging with back (or middle) office experts who have the information required to help a customer.
Not only does this improve the customer experience but it also contributes to greater agent wellbeing, as they know they have the support and easy access to information that they need.
2. Enable Greater Mobility for Staff
No one needs reminding of how the world has changed due to the pandemic, with the majority of employees currently working from home. This transformation occurred overnight as lockdowns came into force, putting immense strain on businesses and their staff.
With Microsoft Teams, remote working is simple – employees, such as agents, can log on from anywhere, on any device, and make and receive telephone and video calls, share information with their colleagues, and replicate the contact centre environment in their own homes.
A perfect example of where this is delivering benefits is at Irish gas and electricity supplier Flogas.
By implementing Microsoft Teams and Enghouse Interactive Communications Center it was able to quickly enable its 130 agents to work remotely, with no impact on their efficiency or productivity.
3. Increased Agent Engagement and Productivity
Teams provides agents with a full suite of communication and collaboration tools, and by combining this with contact centre solutions they benefit from a more seamless working environment.
They can easily check information when on a call, collaborate with colleagues or use technologies such as video where needed.
Added to the ability to work anywhere, this adds up to a better experience for agents, helping increase job satisfaction and ultimately retention.
A single platform boosts productivity and efficiency, reducing unnecessary administration and therefore allowing agents to focus on the customer experience.
4. Underpin More Flexible, Agile Operations
To be successful today organisations must be focused on their customers and be highly responsive to their changing needs. Businesses that show customer experience leadership all share the ability to be flexible, whatever industry they are in.
Teams underpins this agility as it enables everyone in the business to collaborate, making it easy to create and run cross-departmental groups, all driving an open culture based on sharing and teamwork.
While businesses were already looking to become more flexible, the pandemic has again made this a priority, as widespread disruption and the growth of remote working has transformed the contact centre.
The experience of Mayo County Council on Ireland's west coast demonstrates how Teams can help organisations become more agile.
Not only has the combination of Teams and Enghouse Interactive Communications Center (CC) enabled it to increase productivity and deliver a more fluid customer experience, but it has ensured it can meet the challenge of COVID-19.
Mayo needed to set up a helpline to connect with residents and communities and was able to quickly spin up a COVID response team over a weekend using CC and Microsoft Teams.
This has been critical to those at risk as it has helped link them to vital services within the community and provided access to crucial amenities such as medical prescriptions, hot meals and grocery deliveries.
Implementing Microsoft Teams within the contact centre provides a more seamless experience for agents and customers, improving customer experience and delivering a scalable, efficient solution that integrates the contact centre fully into the business.
This blog post has been re-published by kind permission of Enghouse Interactive – View the
Original Article
For more information about Enghouse Interactive - visit the
Enghouse Interactive Website