Outbound dialling to mobile phones can be expensive
Drivers
Outbound dialling has usually been made to fixed-line phones, primarily due to the low cost of making phone calls.
Dialling to mobile phones has been held back for two main reasons:
Cost
Calls to regular telephone numbers (landlines) are close to zero cost. However, calls to mobile phones cost in the region of 5p per call. Dialling a number and hitting voicemail will incurs this cost. Since multiple calls may be needed to reach the person, this could be quite an expensive operation.
Privacy
Unlike the landline many people view their mobile phone number as very personal and do not want to be bothered by telemarketing calls.
An example of this is the huge backlash about the company 118800 which wanted to launch a mobile phone directory service.<ref> Mobile phone directory suspended – The Guardian</ref>
Uses of outbound dialling to mobile phones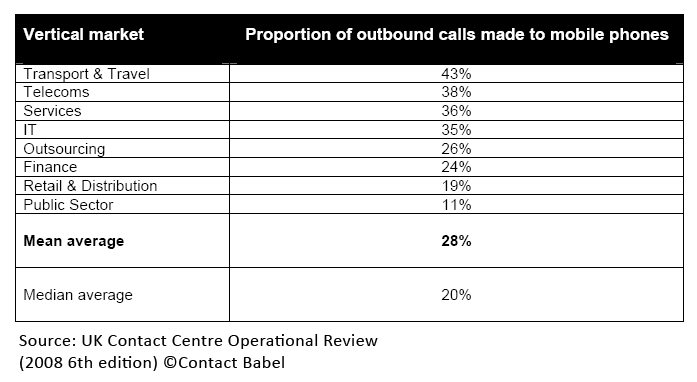 In many cases outbound dialling to mobile phones has been complemented by the use of outbound messaging.
References
<references/>
Further reading
Contributors
Steve Morel at Contact Babel and Jonty Pearce at Call Centre Helper