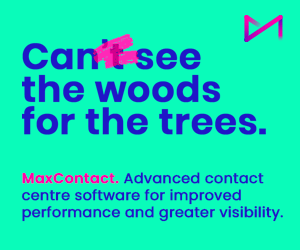 Which dialling mode is right for your call centre campaign: predictive, progressive or preview?
Which is the best dialling mode? There isn't a simple answer, because it depends on the use case. The right dialling mode is the one that best meets the requirements of a particular campaign or customer demographic.
A dialler is simply a piece of software that automatically places calls to customers, but it can do that at different speeds and in different ways.
The best way isn't set because it changes depending on why and who you are calling. Ideally, your outbound dialler will offer three modes which you can switch between as circumstances dictate.
Three Dialler Modes
The three main dialler modes are predictive, progressive and preview dialling. Ultimately, they all place calls automatically, so your agents don't have to waste time dialling numbers or waiting for connections.
And they all share various features that help call centres operate efficiently. For example, they all offer call-back management services, so customers who don't answer or who do but can't talk at that time are administered appropriately.
At the same time, good call-back management will ensure no customer gets called more frequently than regulations allow.
Good diallers in all modes will also recognise when calls are answered by answer machines and take appropriate action (such as leaving a pre-prepared message), without agents having to become involved in the call – this is called Answer Machine Detection (AMD).
In fact, the three modes share many similarities. But their differences are fundamental, and make each more suited to certain types of call and campaign. We explain the differences and their use cases below.
Predictive Dialling
Predictive dialling is perhaps the 'classic' outbound call centre dialling mode, helping agents work through large databases of numbers, often as part of a mass market sales campaign.
How Does Predictive Dialling Work?
Predictive mode dials multiple numbers at the same time, and then matches answered calls to available agents. You can adjust the rate at which the dialler places calls, but speed and efficiency are of the essence with predictive dialling.
What Are the Benefits of Predictive Dialling?
Predictive dialling uses a sophisticated algorithm to estimate the number of calls that are likely to be answered and the number that are likely to ring off or connect to answering machines. It continually adjusts the rate of dialling as the algorithm gathers more information.
Because a percentage of calls won't be answered, it dials multiple numbers at the same time, ensuring agents spend as much time as possible talking to customers. It is the most intensive dialling mode but also the most efficient.
Who Uses Predictive Dialling?
Predictive dialling is the gold standard for straightforward, high-volume sales campaigns. It can quickly and efficiently work through large datasets, making sure leads are contacted while they're still warm.
Predictive dialling is about making every call count, and ensuring agents are always doing what they do best – talking to customers and leads.
Progressive Dialling
Progressive diallers are auto diallers that only dial a number when an agent is available to take the call.
How Does Progressive Dialling Work?
Instead of calling multiple numbers at the same time, the system only calls the next number when the previous one is finished, or the agent indicates they are ready for the next call. Dialling is instant and automatic at that point, reducing wait time between calls.
What Are the Benefits of Progressive Dialling?
By slowing the pace down a little, the system still allows for a relatively high number of calls, but also eliminates the risk of customers abandoning calls or waiting a frustratingly long time before being connected to an agent.
With progressive dialling, there is always an agent free to talk when a call is answered. That's not always the case with predictive dialling, when customers may have to wait before being connected to an available agent.
Who Uses Progressive Dialling?
Progressive dialling is often used in more targeted sales campaigns, or those involving higher-value goods or services.
Smaller, more focused data sets mean cost per call pressures are not so severe, and having an agent available when calls are answered is of paramount importance. After sales service teams may also prefer progressive dialling.
Preview Dialling
Preview dialling automates call placing but only after agents have had time to gather and absorb information about the call recipient.
How Does Preview Dialling Work?
When an agent indicates availability, information about the next call is sent to the agent for preview. After a set amount of time the number is automatically dialled.
The purpose of this delay is to let the agent prepare for the call, using information typically taken from the company CRM system.
What Are the Benefits of Preview Dialling?
The benefits of preview dialling are the time agents are allowed to prepare for a call. They can review all previous contacts with a customer and any other information stored on the firm's CRM system.
That stops customers having to repeat information they've already given and also leads to more personalised conversations.
Who Uses Preview Dialling?
Preview diallers are particularly helpful when the reason for the call is complex or sensitive. That could be a debt resolution call, or a call responding to a customer complaint. Agents get to rehearse answers and tighten scripts before the call is connected.
Choosing the Best Dialling Mode for Your Call Centre
So which dialling mode is best for your call centre? Ideally, your system will allow you to switch between all three, but here are the questions to ask before choosing the right one at any given time.
Which Dialler Mode Is Best for Cold Calling?
It depends on the data set and what is being sold. For commodities and utilities, predictive dialling that can speed through large data sets efficiently is usually the best option. For higher value or B2B sales, progressive dialling may be preferable.
Which Is the Fastest Dialling Mode?
Predictive dialling is the fastest mode, because it calls more numbers than agents and connects agents as soon as they become available.
Which Is the Best Dialler for Current Customer Campaigns?
Progressive dialling is a low-risk option that can improve customer experience, help nurture loyalty and effectively help agents upsell additional products and services. Because an agent is always available to have a conversation, the customers you have painstakingly nurtured over a period of time feel valued.
If We Deal With More Complicated Calls or B2B Campaigns, Which Dialling Mode Would Be Best?
In these instances you need to slow the pace of calls down and ensure agents are well informed about the reasons for the call or the product or service being sold. We'd recommend preview dialling for these types of calls.
My Team Deals With High-Volume Sales Campaigns, so Which Dialling Mode Should We Use?
Predictive dialling will allow your team to get through a lot of calls in a short space of time, while keeping cost per call rates at a minimum.
Which Dialling Mode Would Help Us Maximise Efficiency? It's a Key Aim for Our Business
That depends on the circumstances. Predictive dialling places the most calls. But call speed efficiency counts for nothing if valued customers require a more personalised service, in which case an efficient call centre might be one that uses progressive or preview dialling. Take this on a case-by-case basis.
The Verdict
The right dialler mode depends on the reason for the call and who you are calling. Predictive dialling works efficiently through large cold call data sets, progressive dialling reduces the risk of dropped calls and preview dialling allows for more personalised conversations.
Each has huge advantages over manual dialling, but call centres must choose the balance of speed, preparedness and personalisation that best suits their needs.
This blog post has been re-published by kind permission of MaxContact – View the
Original Article
For more information about MaxContact - visit the
MaxContact Website