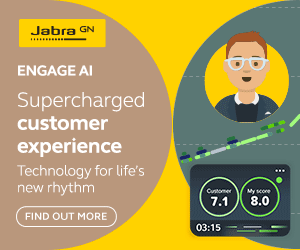 A recent Deloitte analysis of expected back-to-school spending shows a 47% increase in electronics spending from 2020 to 2021. For students, this includes technologies like cell phones and tablets, as well as wearable devices such as headsets.
From schools and teachers to parents and students, all are recognizing the increasingly central role of technology as the gateway into the student's digital learning experience.
A Distraction-Free Learning Environment
The American Speech-Language-Hearing Association has warned that poor classroom acoustics can cause problems with how a student understands speech, reads, spells, behaves, and concentrates.
And to a certain extent, these can be controlled in physical classroom environments through classroom redesign measures. But with students now learning both in the classroom and from home, classroom redesigns are no longer the only solution. In addition, both students and teachers will need a solution that can adapt to the various learning environments they're now operating in.
Headsets that feature passive or active noise-cancellation technology remove noise from the surrounding environment so that students and teachers can hear more clearly, regardless of where they are. With 79% of teachers reporting that their students' ability to focus had gotten worse with school-related tasks during the lockdown, reducing noise to limit distractions should be a top concern for educators.
Similarly, for the many families that share a home-working space, noise cancellation allows everyone to focus on the work they are doing without being distracted by one another. In other words, this means that a mother's business meeting won't interfere with her child's book report presentation.
Optimizing Voice Analytics for Student Development
Unified communications (UC) providers are constantly adding richer features for educators on their platforms. For example, Microsoft Teams' Reading Progress program uses AI to analyze audio and video recordings of students reading passages selected by the teacher.
The data generated by programs like this allow teachers to better understand the challenges at both an individual student and class-wide level by tracking metrics like accuracy rate and mispronunciations.
However, an AI engine is only as good as its inputs. To take advantage of rich learning features and functionality, all students need great audio endpoints to capture their voice and give them the best learning experience possible.
Without high-quality sound pick-up, the student development tracking insights will not be accurate. In order to ensure that all students are able to benefit equally from these new innovations in student analytics, they must all have access to a base level of sound quality.
This is an especially important consideration for school district IT procurement specialists and systems integrators, who need to ensure that all programs and tools are working to maximize the effectiveness of one another.
Sound has always been essential to the learning experience. But with new ways of learning must come new ways of hearing.
This blog post has been re-published by kind permission of Jabra – View the
Original Article
For more information about Jabra - visit the
Jabra Website