On the run-up to any major holiday period, there isn't a more important time for call centres to recruit temporary staff.
But just how can you be sure you pick the correct temps in the first place? Steve Usher investigates.
Recruitment tips for call centre temporary staff:
The keys to success
The successful deployment of temporary staff largely depends on two overriding factors.
The first one is, perhaps surprisingly, the robustness and efficiency of the systems, processes and procedures you have in place at an operational, day-to-day level within your call centre. The second factor is, unsurprisingly, the quality of the candidates involved – something that only comes about as a result of an effective selection process.
It is how you combine the two that will put you in the best position to enjoy the benefits of taking on temporary staff. This is the challenge.
Seven steps:
1. Get the training right
All new recruits to call centres need training in the particular nuances of that call centre. Consider the merits of group or classroom training with training 'on the ground' or e-learning facilities. Establish a process that works for you and your business.
2. Target the right skills
The real challenges come when operations need to ramp up for short periods of time, like over Christmas, and this is where the selection process will be most put to the test. For instance, key traits to identify very quickly will be personality, work ethic and motivators for going to work, as well as sales or service skills.
3. Streamline the induction process
When inducting temps, it's important to be consistent with how you induct permanent staff. However, there are bound to be areas of the induction process that are more 'nice to haves', and so these may be stripped out for temps. This will help free up some time to focus on what is important to best support the customer.
4. Make sure your procedures are up to date
Ensure your processes and procedures are well-documented and up to date, and ensure temporary staff are comfortable and au fait with these; processes can vary greatly from one call centre to another.
5. Make sure temps feel welcome
Make sure your temporary staff feel welcome within your business. Allow them access to facilities. Make sure supervisors and managers understand the value of temporary staff to your organisation and the benefits they can bring.
6. Have an exit interview
Other than that, talk to your temps, give them an exit interview and, vitally, use the feedback constructively and for the greater good of the business.
7. Create your own bank of temporary staff
Whether using an agency or recruiting directly, use the opportunity to create your own bank of temporary staff. Creating a database of your best temps is a similar process to the way a recruitment consultancy ensures that, should there be a forecasted shortfall in resources, you're able to create e-mail or post campaigns to contact previous temps to advise of up-and-coming temp work, permanent opportunities or referrals.
It's all about being part of the team
Once 'in', just like all employees, temps must be properly motivated and feel part of the team and company. Let them know whether they're doing a good job – this will enhance their overall performance. And let the agency know too, as the feedback could be invaluable.
This is an example of best recruitment practice and is excellent for building and sustaining relationships, so make sure it becomes part of your overall process.
Used well, temps can make an excellent contribution to a business, but it's important to look after them well and manage their expectations.
---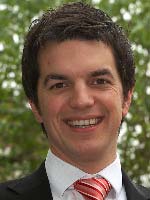 Steve Usher is director at the recruitment consultancy Call Centre Associates
Tel: +44 20 8514 7400
Website: www.callcentreassociates.co.uk