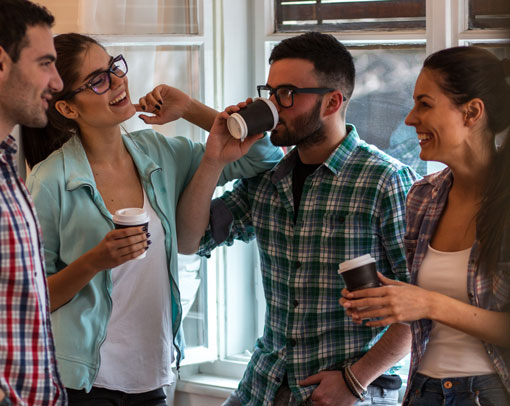 Here is an idea to help promote team bonding in your contact centre.
Sending your teams on coffee breaks together is a great way to promote team bonding, as it grants them the opportunity to build more personal relationships by talking about their home life and hobbies.
If this looks like a scheduling nightmare to you, scale the idea to just one-off "bonding" sessions once a week or month – in the same way you would a training session. Team leaders can also step in to take calls for the 10-15 minutes the agents are away from the phones.
Alternatively, why not offer each team a free breakfast once a month if they all come in earlier one morning?
Published On: 29th Mar 2016 - Last modified: 22nd Mar 2017
Read more about - Jonty's Tips
---