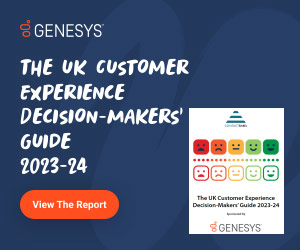 Aviation is a fast-paced industry with constant change. SITA is at the forefront of providing services to 2,800 airlines, airports and government agencies to ensure hassle-free passenger journeys.
Faced with increased maintenance costs of its legacy on-premises system, SITA moved its contact centre to the cloud with Genesys, the global leaders in cloud customer experience and contact centre solutions.
Using Genesys Cloud, an all-in-one solution and the world's leading public cloud contact centre platform, SITA can now route all global customer calls through its Point-of-Presence in Montreal, London and Singapore to SITA Command Centers and regional service desks.
In addition, the platform will enable the company to make service more accessible to customers by adding new communications channels like email and chat. SITA also easily integrated Genesys Cloud with its existing SIP trunks, voice gateways, phones and web portals.
"In order for our old systems to support digital channels with the same level of integration that we now have with Genesys Cloud, we would have needed to spend another $2 million, as well as large amounts of engineering hours," says Vichaig Douangpaseuth, senior manager, service improvement SDN network and voice practice at SITA.
"The change over from our on-premises system to Genesys Cloud was remarkably simple. It only took us five minutes to switch SIP traffic from 160 numbers and 150 countries, resulting in an immediate improvement in call quality."
Greater Access to Data Improves Service Desk Performance
SITA has a team of 200 back-office support staff members and 200 service desk agents accessing Genesys Cloud. The platform gives the company's employees greater availability and accessibility of their customer data and makes it simpler to change call-flows.
"With an instant view of queues and service desk performance, Genesys Cloud allows our contact centre managers to keep a finger on the pulse of operations to ensure our customers always receive high-quality service," says Douangpaseuth.
"Should there be a spike in call volumes due to an unforeseen issue, such as a power outage, we can meet the demand with minimal disruption to flights because we can now coordinate our response better."
Since making the change to Genesys Cloud, SITA's voice support team has increased its efficiency by 50%. SITA now has the capability to introduce click-to-call features on airport self-service check-in kiosks, and airline agents can resolve issues within minutes.
This reduces the number of calls to the service desk from other airline agents that report the same problem.
Integrating for Greater Flexibility
SITA is interested in extending the Genesys Cloud platform even further. In the future, the company plans to integrate its IT service management (ITSM), Agent assist AI and customer relationship management (CRM) systems to allow a full 360-degree view of all its operations.
"We have already seen a number of benefits from moving to Genesys Cloud," concluded Douangpaseuth.
"We have experienced significant cost savings and have broken down previous integration barriers between different services. Moving to the cloud has been a happy experience so far, and we are looking forward to the second stage of the journey."