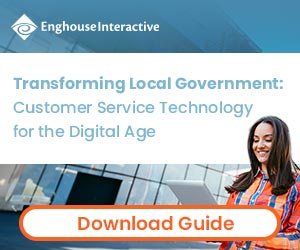 Helen Billingham at Enghouse Interactive outlines five tips for successfully migrating your contact centre to the cloud.
The trend for contact centres to embrace the cloud is accelerating as businesses see the benefits of greater efficiency, scalability, and flexibility. In our previous post we answered some of the most common questions about moving your contact centre infrastructure to the cloud.
Now, we're going to explore five useful tips to ensure your migration runs smoothly, while also delving into the key capabilities to look for in a cloud contact centre technology vendor.
1. Engage Fully With Your Stakeholders
If you are planning to migrate your contact centre to the cloud, it is imperative to involve all stakeholders that work in, or depend on, your contact centre in the early stage of the process. Your need to talk to them to get an in-depth understanding of the key processes and requirements that are fundamental to a successful customer interaction.
Using this information enables you to then plan and fine tune your new cloud-based infrastructure to deliver on these needs, both now and in future.
2. Focus on Integration
Every organisation has a different technology infrastructure, meaning that its contact centre solution has to work with a range of other business solutions. One of the keys to successful cloud migrations is ensuring that all these integrations, such as to your CRM systems and other third-party applications, will still be available in the cloud.
This creates complex technical challenges. Not all solution providers have the necessary integration expertise to manage this process cost effectively. So, ask your prospective technology partner to demonstrate proof-points and experience of successfully carrying out low cost, high value integrations when they have supported cloud migrations.
Look for vendors with open APIs that enable plug-and-play integrations to the most common third-party solutions.
3. Minimise Risk by Moving at Your Own Pace
Every organisation is different and will have different needs. While some are in a position to migrate everything at once, others need a more cautious approach, moving at a slower pace. Try to minimise risk by going at a speed that is right for your organisation's particular circumstances.
For example, you could start small by moving individual systems to the cloud gradually one by one. Ensure you partner with a vendor that lets you run things your way – with a mix of cloud and on-premise systems working in parallel to help you manage risk until you are ready to have everything fully migrated.
4. Ensure Your Implementation Is Truly Multi-Tenant
Don't be fooled. Many solution providers say they are providing true multi-tenanted cloud contact centre solutions. However, looking under the hood they have simply virtualised an instance of what was a traditional on-premise solution.
This simply doesn't scale when it comes to support and updates. Rather than a single genuine cloud platform, the provider will need to manage, operate, and upgrade multiple instances of that solution with the associated cost overhead.
That means that these costs will be passed on to the customer. Additionally, as every instance needs to be updated with new features, you won't easily have access to the latest technology and the innovation that this enables.
Therefore, ensure you are working with a partner that operates a genuinely multi-tenant solution in order to benefit from a scalable, flexible and cost-effective customer service environment over the long-term.
5. Future-Proof Your Infrastructure
Customer service is changing rapidly. Companies need to factor in rising customer expectations, new technologies such as AI and automation, as well as having the ability to meet regulatory changes. So, it's essential that any solution provider you choose to work with understands how the market is evolving and has a clear technology roadmap to future-proof your cloud contact centre.
Does your partner have a track record of successful R&D? Will the right new features be available, and will they integrate easily with your existing infrastructure? Be sure to evaluate your provider's approach to innovation and keeping up with new technology.
This blog post has been re-published by kind permission of Enghouse Interactive – View the
Original Article
For more information about Enghouse Interactive - visit the
Enghouse Interactive Website