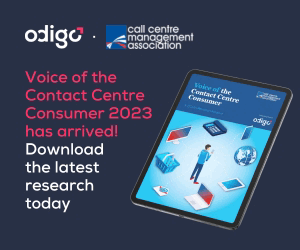 In this article we outline the trends that are transforming cloud contact centres as explained by our panel of experts.
What Is a Cloud Contact Centre?
Cloud call centres are an evolution of the on-site call centre system to a cloud-based system. The on-site call-processing software has become an instantly available infrastructure to provide the services without maintaining software on computers.
How Cloud Computing Is Affecting Call Centres
As applications are delivered over the internet or in 'the cloud', organizations can move away from complicated physical set-ups on-site.
These applications can be updated dynamically, meaning that agents always have the most up-to-date customer information to hand.
And because contact centre staff can access the cloud wherever they are in the world, this provides greater scope for homeworking, as well as dealing with more unforeseen circumstances such as disaster recovery or vandalism.
Running processes in the cloud means call centres can make significant cost savings, as they are able to reduce the amount they spend on maintenance and upgrades of traditional IT systems.
Cloud applications can also be rolled out quickly, a crucial benefit given the fast-paced nature of the call centre industry where speed is a key performance indicator.  If payment is by subscription, firms only pay for what they use and there is no large upfront expenditure.
Plus, as agents have secure access to all the information they require irrespective of the computer they are working on or where they are physically, relocation or expansion becomes more of a seamless experience.
Difficult to Move Between Providers
Cloud computing does have its drawbacks, of course. As Peter Massey of Budd points out, "once you have your data stored in a certain way with one provider, if you wish to swap to another, there may be an issue with convergence if they store data using a different application."
Data protection needs to be considered too, says Massey. "Legislation can be very sensitive, in terms of where the data is held: where the server sits, whether that's outside the UK or outside the EU."
Nevertheless, cloud technology offers the opportunity for contact centres to track online conversations, meeting demand for a faster, more responsive customer service across every channel of communication.
Trends Transforming Cloud Contact Centres
Customization, integration, and collaboration are at the heart of new trends in the contact centre. Technology, customer demand and regulations all now work to your organization's advantage.
Platforms are quickly and constantly being built around creating a better customer experience (CX) and agent experience (EX), while improving call centre efficiency and compliance.
As we continue to mine touchpoints for data and information, platforms convert touchpoints to preferences and preferences into profiles.
These trends are currently transforming cloud contact centres and changing the way business is done:
Attitudes Towards Cloud Computing Are Changing
Cloud computing technology is bedding down and maturing whilst data security has improved. Many cloud providers have made it part of their strategy to meet or exceed the prescribed levels of security and audit to address one of the most pressing issues faced by clients.
This means that even the most risk-averse verticals, like the finance sector, are now adopting cloud computing.
Even the most risk-averse verticals, like the finance sector, are now adopting cloud computing.
Cloud Contact Centres Are Supporting the New World of Hybrid Working
Post-pandemic, more and more customer-facing businesses are adopting hybrid working as the norm as it allows them to operate more flexibly, reduce office space and attract a wider pool of talent.
Cloud contact centres have underpinned this trend as they enable home-based agents to use systems that work just as smoothly in their home environment as they would in the office.
Research by contact centre expert and analyst ContactBabel found that in 2019, 57% of respondents did not use any homeworking, while in 2022 only 1% expected all of their agents to be working in the contact centre.
Today, 43% of contact centres expect no real change to their remote working model going forwards.
Business Continuity Is the Key Driver for Cloud Contact Centres
Working in complex environments with multiple points of failure, call centre managers have come to expect the unexpected.
Cloud-based software is crucial for business continuity and disaster recovery, which is why this has regained its place as the number-one reason organizations are choosing cloud.
Thanks to Gary Bennett at Enghouse Interactive
Ready for Anything
Change seems about the only constant in contact centres. Cloud technology rises to this challenge in many ways:
Scalability – Pay-per-use models, remote access and workforce management tools enable rapid scalability when demand peaks.
Digital deflection – Multiple channels and AI-led services mean digital deflection is there both for those who prefer it or those who choose not to wait in a call queue.
Clarity in a crisis – Customizable settings allow rapid tailored messaging or options in response to specific events.
Preparation – Outbound and proactive messaging enables organizations who can anticipate contact spikes to try and circumvent or mitigate this by providing information before customers need to look for it.
Breaking Down Barriers
The most natural result of cloud technology is the breaking down of information barriers. Multiple countries, sites, departments and individuals share information and visibility. This transparency in real time instantly eliminates some of the customer frustrations that come from repetition, poorly informed agents and inaccurate advice.
Cloud technology can also be designed with architecture that allows multiple integrations, be it with complementary solutions such as CCaaS, UCaaS, CRM or 3rd-party AI. These allow organizations to customize and enhance functionality by breaking down barriers between technology.
In this way, cloud solutions can help eliminate information partitions so information can flow smoothly, enhancing decision-making and customer support.
High-Tech Low Complexity
Part of the beauty of cloud technology is that it's updated and maintained by the service provider. This reduces the need for a high-level internal IT team. Every level of the contact centre team can benefit.
Supervisors can take advantage of intuitive tools or low-code platforms that make tailoring functionalities easier.
Agents can benefit from additional capabilities which, by integrating with other software, can add an almost invisible extra layer of assistance without workflow complexity.
Our article What Are the Key Call Centre Technologies? explores what our panel of experts see as the top call centre technology.
Invisible Omnichannel
Cloud technology means organizations can benefit from an ever-expanding number of channels over which to engage with customers.
Customer research has shown the value of these multiple channels whilst cloud technology helps make sense of the mess that sometimes comes from disconnected experiences.
The flow of information facilitated by cloud technology enriches journeys by connecting isolated experiences, so each interaction can inform the next. In this way, the multiple channels become invisible, and the customer narrative stands out.
Enriched Conversations: Rich Content, Rich Experiences
The real-time visibility, multiple channels and AI tools available via the cloud mean that efficiency and performance improvement should be a given, but – and perhaps more importantly – with the right strategy, so should enhanced quality.
It's no longer limited to text-only messages or agents manually searching for information. Rich content with easy-to-access links gives customers the resources and information they need to follow up, double-check or explore advice, further empowering them with clear next steps on their journey without needing to hunt for what they need.
Agents themselves can also enrich their interactions with relevant offers and added value based on the customer's history and AI suggestions.
Thanks to Odigo
The Key Is Going to Be Agile Technology
The future is ever-changing, given the climate that we are operating in, but what is increasingly clear is that recent events have changed what was to be the direction of the short-term future for cloud contact centres.
Without doubt, the key is going to be agile technology that will need a certain degree of flexibility built into it.
This is because one of the key challenges for companies – but also a key expectation of customers and end users – is that the service and user experience is the same, regardless of the device used for the interaction and engagement.
What this also means, by implication, is that the debate over 'what channels for communication' is over. The transformation now is measuring how quickly a contact centre solutions and services supplier can furnish interaction across any media the customers choose.
That, of course, will require a considerable AI involvement as well as degrees of automation to ensure high-speed self-service.
In addition to users expecting a consistent experience across devices and communication channels, the other big change that will be relevant to them, even if they don't notice it at first, is not only that of companies recognizing the customer but also knowing why they are getting in touch.
We've previously said that by 2025 we believe proactive customer engagement interactions will outnumber reactive customer engagement interactions, but you don't get there from a standing start, so expect to see activity in this pick up in 2023.
I suspect you'll see many companies trying to get ahead on proactive engagements as that will be a differential in the marketplace as companies try to get a competitive advantage.
Thanks to David Rowlands at 8×8
Customers' Use of Digital Channels Has Grown Significantly
The rise of digital channels for inbound interactions has been boosted by the often poor customer experience using the phone channel during the pandemic.
Webchat has quadrupled, and social media sextupled in importance over the past 10 years, with much of this growth happening within the past two years.
Consumers expect businesses to have multiple digital channels for customer service and the majority prefer to use non-telephony channels regardless of the type of query or interaction they have.
Increased Use of Speech and Voice Analytics
Even with digital channels such as email and live chat, contact centres still deal with large volumes of customer calls.
Increasingly, voice and speech analytics are being used to improve call-handling processes, and organizations anticipate they will make more use of this software in the next two years.
Thanks to Gary Bennett at Enghouse Interactive
Video in the Contact Centre
The need for businesses to differentiate and deliver personalized, engaging experiences is exploding as customer demands grow for remote experiences that deliver a level of familiarity and connectedness through video, voice, chat, messaging and verification.
It is a fundamental paradigm shift across all industries to accelerate digital transformation and the delivery of services.
Since January 2020, there has been a global 300 percent increase in the number of people who prefer to connect with businesses via video.
Three in five consumers worldwide are video chatting with a business or service provider more now than they were 18 months ago.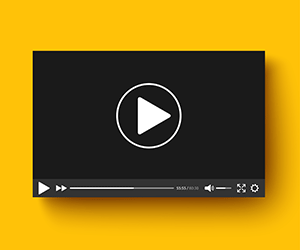 Video chat has become a mainstream addition in everyday lives, with three-quarters of consumers using video to talk to friends and family. For one in five, this is a daily occurrence.
The trend towards video in the contact centre will likely accelerate. Retailers whose businesses were focused on brick-and-mortar sales were forced to quickly adapt to drastic changes brought on by the pandemic, whereas companies that already had strong e-commerce presences were able to navigate the disruption with greater agility.
One clear trend we can expect to see is the unification of offline and online retail experiences, and video will no doubt be a key part of making that possible.
The Contact Centre Will Become a 'Relationship Hub'
For years, many have considered the contact centre as a way of dealing with immediate problems. This led to a short-term strategy of dealing with one customer emergency after another – reacting instead of proactively evolving to meet the new needs of the customer.
Instead of picking up the pieces when things go wrong, the contact centre is becoming an integral part of business strategy, acting as a 'relationship hub'.
Contact centre agents are the first to know if something isn't working and are therefore perfectly poised to advise the business. It's the people on the other end of the phone that know what the customers really think.
Customer service should be part of every stage of business development, supplying sales and marketing with repeat purchasers and advocates, as well as an essential data point for product management and development.
Customer Service Agents Will Become 'Super-Agents'
As the contact centre becomes an increasingly important part of the business, so do the people who work there.
They will need to adapt their skill set to meet the expectations of the future customer and the demands the organization places on the contact centre.
Plus, with the rise of AI virtual assistants, 'self-help' and user communities, only the most complex problems will end up with a live contact centre agent. Agents will need to be ready to tackle challenging issues and be able to unpick the situation to pinpoint what exactly went wrong.
It's therefore not surprising that in the next ten years, the average customer service agent will need to have a much wider range of skills.
Aside from excellent communication skills, they'll need analytical problem-solving skills, project management – and in some cases – technical training, in order to understand the finer details of the product or service and customer relations.
Alongside all of this, customer service agents will need to be able to adapt to changes in technology – from developing expertise in every new app and social network, to navigating automated hand-offs to and from virtual assistants, to utilizing the increasing range of data in their CRM.
Read our article 16 New-Age Ideas for Inspiring a Young Workforce of Super-Agents for how to engage and inspire your teams of super-agents.
The "Internet of Things"
Described by many as the third great wave of computing, the "internet of things" or the "internet of everything" is changing how the world works.
With more and more devices connecting to other devices or apps independently, it gives rise to a world where almost everything is connected.
This could have massive implications for the contact centre, enabling businesses to deliver pre-emptive services. For instance, if a patient's heart monitor is losing charge, the device could send an automated service request to the right team.
On a more domestic level, there are already hot-water heaters that can sense a leak and notify insurance and service teams so a damaging (and costly) flood can be avoided – taking the customer out of the equation altogether.
The implication is that attitudes will shift – instead of buying a product, consumers will be buying a product with built-in customer service, raising the stakes for getting service right.
Thanks to John Antanaitis at Vonage
☆☆☆☆☆
Delivering Smart Self-Service That Actually Works
This is quite possibly the biggest trend that is transforming cloud contact centres. The opportunity and demand for smarter self-service is constantly growing.
Our research shows that 81% of consumers want more self-service options, and 95% of companies reported a growth in customer self-service requests in 2021. Yet only 15% of consumers expressed a high level of satisfaction with the tools provided to them today.
And 57% said they would leave a brand after just one or two negative experiences. We all expect seamless, instant experiences on whatever touchpoint we choose. If we have a bad experience, we move on.
If your business still depends on traditional contact centre technology, you might be limited by your legacy, on-premise platform.
Or you might be debuting a cloud option but still cobbling together solutions to handle interactions on multiple digital touchpoints, such as chat, web, social media, or apps. Unfortunately, this approach is likely to reduce efficiency and increase costs, as well as frustration.
The future is now, and that means cloud contact centres must deliver performance and satisfaction at pace and scale through next-gen personalized experiences – from self-service to prepared agents.
Delivering frictionless, AI-powered self-service journeys, no matter where they start, helps consumers resolve their own needs – anytime, anywhere, on any touchpoint.
Thanks to NICE
The Importance of Omnichannel Insights
Customer expectations are at an all-time high – and now that they have more channels than ever to engage with organizations, they are increasingly communicating their satisfaction and even dissatisfaction.
Therefore, gone are the days when organizations could take an annual customer survey and use it as their main evidence to measure success or failure across CSAT, NPS, performance and more.
It's now critical to seek greater insights from an array of different channels, like SMS, phone, social media, review sites and more to truly understand how customers feel about your brand, products and services.
While this can be daunting, omnichannel presents an incredible opportunity. Not only do omnichannel communication options benefit consumers, they also help organizations to understand their customers more, identify (and resolve) pain points or issues quicker and deliver a higher level of service enterprise-wide.
Thanks to Frank Sherlock at CallMiner
To discover why providing quality omnichannel customer service is so important, read our article: Why Is Omnichannel Customer Service Important?
Predictive Analytics
Predictive analysis is likely the most transformative thing to happen to the call centre since digital. Predictive processes can be applied both internally to WFM and externally to CX.
By allowing you both to optimize the management and development of your employees and to view, model and understand the customer experience, it's an actual game changer.
Combined with traditional engagement and omnichannel metrics, predictive analytics can automate agent availability and staffing decisions while managing inbound and outbound campaigns.
Predictive modelling used in combination with workforce engagement management and workforce management solutions can optimize forecasting, incentivize efficiency and simplify your agent and supervisor processes.
Predictive modelling strategically combined with CRM can change the entire customer experience. By focusing on interactions and connections, predictive analysis seeks to continually improve quality and service models using probability and priority across digital and voice channels.
Utilizing these KPIs as a driver, it's possible to maximize business objectives, maintain customer expectations, and improve team performance markers to their highest levels.
Digital Relationships
It has become quite evident that forging connections and creating a rewarding customer experience leads to a long-lasting relationship with a business.
Even single-sale interactions are no longer stand-alone activities, as they lay the groundwork for building trust and marketing permission.
Organizations that continue to invest in nurturing and maintaining these relationships across channels see spikes of engagement and subsequent KPIs.
The ability to cultivate and customize the CX through predictive analysis and AI allows the little things such as custom language, gender-neutral and ADA-compliant messaging, and even platform appearance and colour to now be natural extensions of the customer.
Organizations that continue to invest in nurturing and maintaining these relationships across channels see spikes of engagement and subsequent KPIs.
Acquisitions and Collaborations
Most trends that transform contact centres involve technology or training, but in an effort to align culturally, politically and socially, the organization itself has become an important piece of the marketing strategy.
Growth can happen in an organization in a variety of ways, but mergers and acquisitions are an often-overlooked tactic.
Done correctly and thoughtfully, growth by absorption expands market share, region, workforce and credibility.
Smaller organizations often have a better connection to their customer base and have established an innate level of trust with their clientele.
Organizations that look to align with culturally relevant and socially conscious objectives and partnerships have seen a tremendous uptick in sales and media coverage, as well as greater attraction and retention of talent.
Through strategic alignment, organizations can change public perception, global impact or even company culture almost overnight.
Thanks to Alvaria
AI Everything
The numerous applications for contact centre AI and the value of human connection means AI is focused on enhancement not replacement of agents.
AI actually rarely functions in isolation; it is in the background of automated and agent-led interactions and is a part of rich multichannel customer journeys.
The potential benefits in terms of personalization, accuracy, speed, streamlined workflows and agent support are huge.
AI is a rapidly advancing field and there is a lot of hype, but it is already becoming established as a core contact centre tool.
Forward-thinking organizations can use cloud technology to benefit from AI as it is now and as its capabilities expand into the future. The process of machine learning means that the more exposure to natural situations and the language of your customers it has, the more accurate it will become.
There will always be a period of adaptation. The sooner AI can start learning about your unique contact centre, the sooner the benefits will begin to accumulate. In this way, AI not only enhances the contact centre but enhances itself.
The Rise of the Empowered Agent
Perhaps this is already starting to sound a little cliché, but it has never been truer: the awareness of the need to support agents has grown in tandem with the development of cloud technology.
This means quality solutions are not just designed with customer experience but also agent experience in mind.
The technology is there to empower agents and build satisfying careers.
Specific benefits that are key in the minds of many include hybrid work, digital deflection, harnessing the true value of agents and supporting them in that role with AI as well as coaching tools.
The technology is there to empower agents and build satisfying careers. What needs to follow is the supporting contact centre culture that helps support wellbeing in such a highly engaging full-on field of work.
Thanks to Odigo
Empowering the Hybrid/Remote Workforce
The hybrid working model has become the new normal across multiple industries, and the impact has been largely positive.
In fact, a recent Gartner study reported that employees are 83% more productive working from home and the Chartered Institute of Personal Development (CIPD) reported a 33% rise in productivity.
And scalable, flexible cloud-native CX platforms are providing the agility and flexibility necessary to maximize customer satisfaction cost-effectively in an increasingly competitive environment.
As hybrid styles of work and employee demands for flexibility increase, cloud platform vendors are leading a new era of frictionless AI-powered solutions to orchestrate an infinite flow of both synchronous and asynchronous interactions across the entire customer journey, whether it starts with a Google search or a proactive chat.
For more great advice on hybrid working, read our article: 6 Things to Have in Place for Successful Hybrid Working
Orchestrating Seamless Customer Journeys
As customers expect to interact with companies over an increasing number of touchpoints, including digital and voice, organizations can now leverage their own unique interaction data to optimize real-time customer outcomes through the seamless integration of intelligent self-service, proactive conversational AI, automated knowledge management, and live-agent assistance.
Fine-tuning digital self-service helps customers in other ways, too – empowering agents to focus on only the most complex customer issues that exceed the capabilities of any AI.
Equipped with these advanced digital tools, agents can now access real-time interaction data, history, and the automated assistance they need to effectively personalize every interaction and resolve needs – no matter where or when they happen.
Thanks to NICE
★★★★★
The future of the cloud contact centre will continue to change as we move into 2023 and beyond. As we look forward to new and evolving trends, they will most certainly build on the framework of technology, relationships and the organization structures themselves. 
Top Tips for Cloud Computing in the Contact Centre
Adopt an omnichannel strategy. Utilizing lower-cost interaction channels, such as email, live chat, web self-service knowledge base and social media, can result in significant cost savings.
Be strategic. Target activity to focus on encouraging growth and quick wins.
Plan for scalability. Multi-tenant cloud architecture ensures you pay only for what you use, and you can scale up as required.
Streamline escalation processes. Identify areas of expertise among your agents and automate the assigning of cases to queues based on geography, product, customer service and entitlement levels.
Understand virtualization. Hosted contact centres, delivered from the network, are one the quickest, most cost-efficient ways for a business to virtualize resources and improve service quality by connecting the best person with the right skill to the right enquiry every time, wherever they may be located.
Build closed-loop business processes. Multiple-user communities from all areas of the business benefit from a 360-degree view of customer interaction history.
Use knowledge behind every interaction. Integrate your knowledge base so that agents, web self-service and all customer-facing employees are unified for coherent messaging and consistency across all channels, thereby driving up first-call resolution and customer satisfaction.
For more great suggestions from our industry experts, read these articles next: